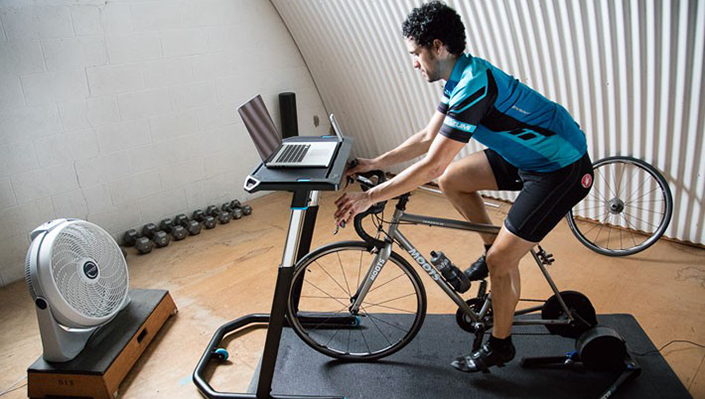 Sometimes you need to bring a little marketing to your cycling
Imagine there's a powerful sales tool which you could use to boost sales, clear old stock, drive foot traffic, build your store image, and improve your customer retention. Imagine this amazing tool costs you hardly anything and is simple to use. And then imagine you actually already owned this incredibly valuable asset and it was sitting right in front of you every day, waiting to be unleashed.
Well, I have some great news for you!
You already own this powerful and crucial sales tool. It's called your Customer Database. Every time you: sell a bike, enter a customer order or layaway-buy, process a warranty return, or book in a workshop job, you will enter a customer's details into your RMS (Retail Management Software). Over the months and years, this database of customer names, contact details, and purchase histories will build into hundreds, even thousands, of lines of incredibly valuable data.
This customer data is a hugely powerful asset for you and your business. And the simplest, most immediate, and most effective thing you can do with this awesome asset is - Email Marketing.
Why is Email Marketing so Awesome?
---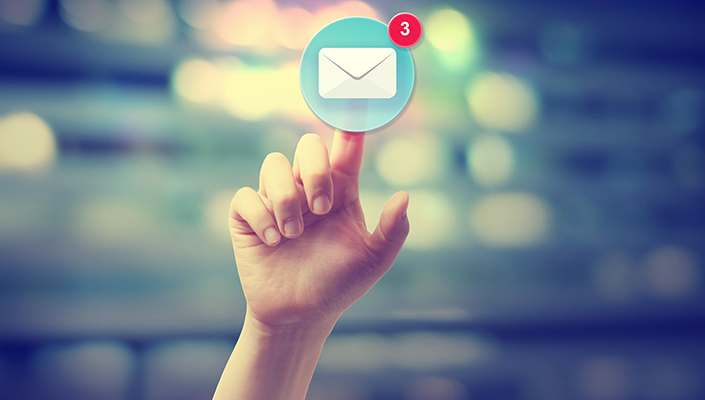 Email marketing is often overlooked, but it can be your most effective tool in reaching your customers
It's Cheap
Email is BTL ('Below The Line') marketing at its purest and most affordable best. Cheaper than social media (the properly orchestrated and strategically executed stuff, as opposed to what you're probably doing badly at the moment) and SMS (text message) marketing. Basically free if you do it yourself, might as well be free if you upgrade your RMS or CRM subscription to include email marketing modules, and still relatively affordable if you outsource it, when compared to all other outsourced marketing.
Best ROI
Depending on the research, email marketing returns at least $38 for every dollar spent and as much as $58 for every dollar (source: Direct Marketing Association). That's seriously good marketing ROI, folks. Dollar for dollar, that's better ROI than broadcast media, print media, and social media combined.
To put that into context, it is generally agreed that a well run, successful TV ad campaign should return between $3 and $5 for every dollar spent. A different scale of investment and return in pure dollars of course, but you get my point. Plus I'm assuming few bike retailers have the marketing budget for a well-run TV campaign.
We Prefer Emails
U.S. research indicated that 72% of adults preferred receiving marketing and communications material via email. In the U.K., it was again the most preferred delivery medium at 63%. In both countries, social media delivery of marketing material was preferred by just 6% of people.
Email is 'Asynchronous'
This is just a fancy way of saying that it doesn't matter when the message is sent or arrives or when it's accessed. The recipient doesn't have to be present when it's sent or broadcast to view it, unlike most social media platforms and certainly most 'traditional' forms of marketing.
The side benefit of emails' asynchronicity, is that this makes email marketing much less of an annoyance. The recipient feels less 'bombarded', set upon, interrupted or imposed upon, unlike other channels.
Email Inboxes Are Not Controlled by Algorithms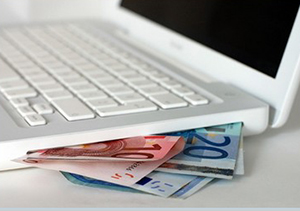 Thanks to the way Facebook and an increasing number of popular social media sites work, unless you're paying for targeted posts, your communications will be lucky to be seen by more than 2% of your actual followers. Facebook already does and Twitter and Instagram have recently announced their feeds will also soon be run by algorithmic programs.
When you send emails to your database, roughly 90% will make it to their intended target. How many 'followers' does your shop site have on Facebook or Twitter versus customers on your database? Do the math. Oh, and 'followers' are certainly not the same as 'customers,' and certainly not as valuable or likely to spend actual money on your business.
Higher Open Rates
In mass marketing email campaigns, open rates are typically around 3%. Doesn't sound impressive does it? Well, the 'open rate' for Twitter posts is an average of just 0.5% (varies depending on the number of followers you have).
It's important to appreciate that this applies to large campaigns with very large email databases. For SMBs (Small to Medium Businesses) like most bike shops, your open rates should certainly be in the double digits. Anecdotally, some of my bike retail clients record upwards of 20% open rates on their email communications.
Higher Conversion Rates
The significantly higher open rates for emails versus social media posts become all the more important when we look at conversion rates. Email marketing records anywhere between 5% and 9% conversion rate (again, depending on the research source). All of the social media platforms conversion rate numbers have zeroes in front of them and involve decimal points.
Visitors to your store (online or physical) who are responding to a direct email message are twice as likely purchase from you than a customer driven by a search engine, and seven times more likely than a customer responding to social media marketing. Hence, email subscribers are worth more to your business than social media 'followers' or subscribers. A lot more.
It Doesn't Matter Where Your Customers Are or What Devices They Are Using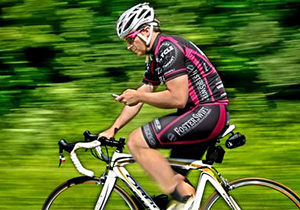 Consumers are now available 24/7 with email marketing
image: mlive.net
Emails happily land on a long and growing list of devices on which you can view emails: phones, tablets, laptops, PCs, smart watches, and increasingly on people's TVs and even motor vehicle consoles. It doesn't matter where your target recipient is: at home, at work, commuting, out for a ride, abroad... wherever.
And even if the recipient isn't ready or willing to view your message at that moment, or on that device, they can choose to check it at their leisure, on their preferred hardware, later. They can re-read it, respond to it, save it, forward it, copy it, share it. Or of course, they can also delete it.
Email is (and should be) Personal & Targeted
Unlike most other marketing channels available to you, email marketing can easily be personalized and targeted. Whether you're personalizing your messages manually, using a popular email management tool such as MailChimp, or something more sophisticated from one of the numerous affiliate software bolt-ons; your email marketing is made all the more potent and powerful thanks to the fact it can (and should) be personalized.
We are sentient, emotional beings at the end of the day. We like to have our names being used and to receive a message that's been tailored to our identity, passions, product preferences, or birthdays. Personalization builds relationships and increases sales responses.
Customer Retention
Email marketing is also a powerful, if not essential, customer retention tool. Emails - especially personalized and targeted ones, can create conversation, narrative, trust, and shared passions with your customers. A relationship.
A big part of customer retention strategy is simply about staying front of mind, remaining interesting (and interested), engaged, and relevant. Email marketing can and should do all of that and more.
Create Fans and Advocates
Use your email marketing to not only retain customers, but to encourage your existing customer base to create new customers for you by making them fans of your services and products. Make them advocates for you and your business. Encourage and reward them to bring new customers to your business with bonuses, discounts, or vouchers.
What are the Do's & Don'ts of Email Marketing?
---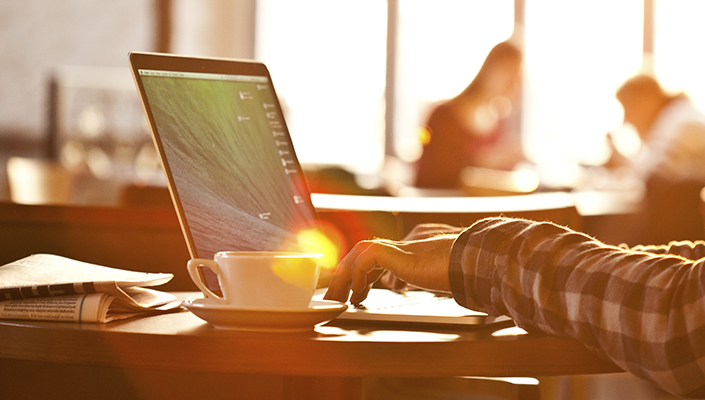 Don't ruin your good opportunities with bad email marketing.
Don't Overdo It
Remember, it's a 'conversation', not a lecture or an assault. Periodize your messaging. Once a week is fine, perhaps twice a week if you're in a particular sales campaign mode. But conversely, it's OK to give it a break from time to time. Just remember the old adage, 'if you've got nothing nice to say, don't say anything at all.'
As is the case with face to face selling, you need to engage with your customer first. Get their ear, their attention, and their trust. You have to know when to go in with the sell and when to chat about the weather, the bike race on TV last night, or the 'check out this awesome new gadget from so and so' type conversations.
Email marketing is no different. Repeatedly just send out sales promos and you will quickly find your store's email address re-coded for the 'Spam' folder.
Personalize
As a customer yourself, I'm sure you love the stores and cafes who always remember your name when you walk in, ask if you want 'your usual,' or just show you special attention or familiarity. Makes you want to go back there doesn't it? This is the power of personalized service and communication.
The ability to personalize messages is, as I've already highlighted, one of the key advantages of using emails for communications and marketing. So, personalizing your messages shouldn't just be an option, it should almost be compulsory. Names, birthdays, bikes they own, brands they support, etc.
Be Targeted
Beyond generic broadcasts, such as communicating your expanded summer and holiday hours, introducing new staff members, or storewide sales, you should be segmenting your database and targeting the right messages to the right customers. Women's product content to your female customers; triathlon and aero products to your triathlete base; road bikes to roadies; e-bikes to 'urbanites' or older customers, etc.
It's not rocket science to point out that targeting messages to people that appeal to their specific passions, interests, demographics, locations, and so on, will more likely engage them and hence be more likely be opened, read, and responded to. Send those 'open' and 'conversion' rates into the 30-50% ranges, rather than the typical 3-5% metrics, through targeting your messages.
Language and Imagery
Going hand in glove with the targeting of your emails is tailoring the language and imagery used in your messaging. Don't fall into the lazy trap of cookie-cutting your writing and choice of pictures for all your communications.
Think empowering and confident content for women's marketing; technical and passionate for 'roadies'; talk about 'saving seconds' and 'personal bests' for triathlete related messages. Get the picture?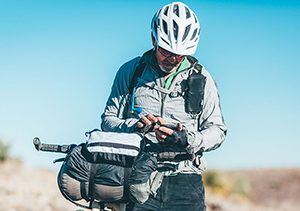 Be Engaging
While you have the advantage of sending your emails to already established customers, you still need to follow the same rules of successful social media posting by making sure your messages are engaging. This starts from the title of the email, which needs to grab the reader's attention, to well-chosen, quality imagery, video, sound, or interactive content. Be engaging the first time and you're more likely to be opened the second time.
Be Timely & Relevant
As you should with any marketing planning, get your calendar out and plan your email marketing send outs so they are well timed and super relevant. This will give you a much greater chance of successful conversion and engagement.
Apart from major purchases, such as buying a bike, consumers are generally either last minute or in need of a wake up call when it comes to stimulating most purchases. So, wait until just after the start of the first autumn rains to advertise wet weather gear or mudguards, or the days after the clocks go back before advertising lights or hi-viz wear. There's nothing like a soggy ride or a near death experience to stimulate a purchase.
Time your promo emails on bike bags until a week before the Tour de France, the Noosa Festival, Crankworkx, or the start of the Giro or TdU. Nearly everyone seems to realize only at the last minute that they really need a decent bike bag in the days leading up to a long planned trip. Take advantage of the hair-on-fire panic with a well-timed email or two.
Integrate
Another marketing truism is that all marketing channels are made more powerful and successful by integrating and coordinating them with other marketing channels. Emails can turbo charge a social media campaign, an event presence, print advert, or radio promo, and vice versa. So, boost the success of your email marketing by integrating with all your other marketing activity.
Measure, Learn, & Adjust
I've already discussed metrics such as 'open rates,' 'conversions,' and 'ROI'. This is because measurability of response and success are critical. You're not doing all this work because you were looking for something to do or because you were concerned your customers weren't already receiving enough emails. You're doing this because you want to retain and build your customer base, sales, and success.
Always measure the success of your email marketing, learn from the responses, and adjust future messaging, content, language, timing, and segmenting to gain an improved response in the future.
For more information about email metrics and statistics, check out Part 2 of our Email Marketing series.
'Wash' Your Data
Your customers' email addresses, locations, and contact details are changing all the time. There's no point constantly sending emails to dead and inactive Hotmail addresses. Delete your bounce-backs, constantly update your customer data and especially their email addresses. A great job for your shop staff on those quiet days.
But Doesn't Email Marketing Cost Lots of Time & Money?
---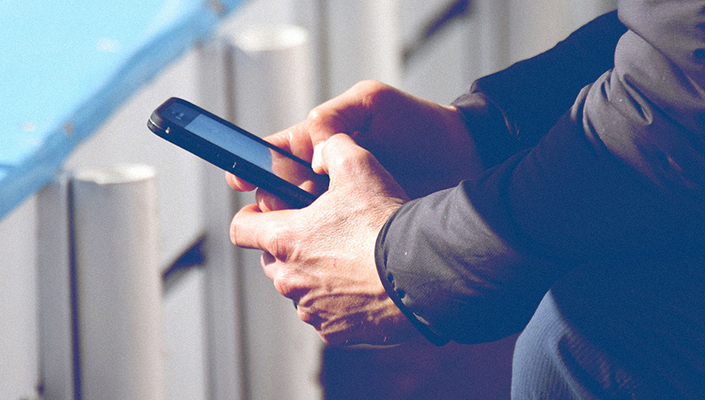 Email marketing is easy and cheap, what's to lose?
Nope. You can start old school by merely exporting your contact database into an Excel file, segmenting and sorting and setting up 'group mail' folders in your existing mail system where you cut and paste in the relevant list of email addresses, depending on the tailored and targeted content. This is a bit clunky and time consuming though, but fine if you lack the software subscription, know-how, or confidence.
Next, you can progress to using something like the popular MailChimp software, which, if you're ok with having their branding on your emails, is free for lists of under 2,000 email addresses and no more than 12,000 emails sent per month (6 emails per month based on a 2,000 address database). And upgrading to MailChimp's next level start at $20 a month. So, it's not expensive at all.
Even better still, you could take advantage of a bike retail-specific email marketing service, such as BikeRoar's Email & Marketing Tools, which, at a similar price point to Mailchimp's paid plans, allows you to quickly and easily drag and drop pre-loaded content, product imagery, and tech info into personalized and templated email pages. Your email marketing will look professional and engaging and it won't take much time or a marketing degree to use it.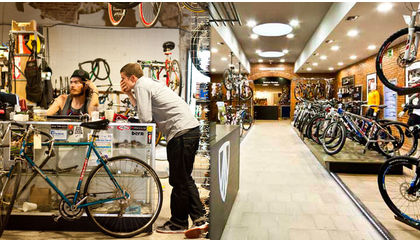 Making sales but not profits? maybe you need some help
BikeRoar
brings you 6 tips on how you can increase your...
READ MORE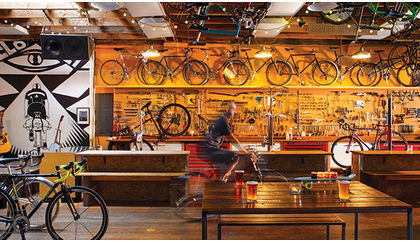 Hey bike shop owner, there's a few things about your shop you might not know but we need to talk
BikeRoar
gives you advice on how to take a critical look at your own...
READ MORE