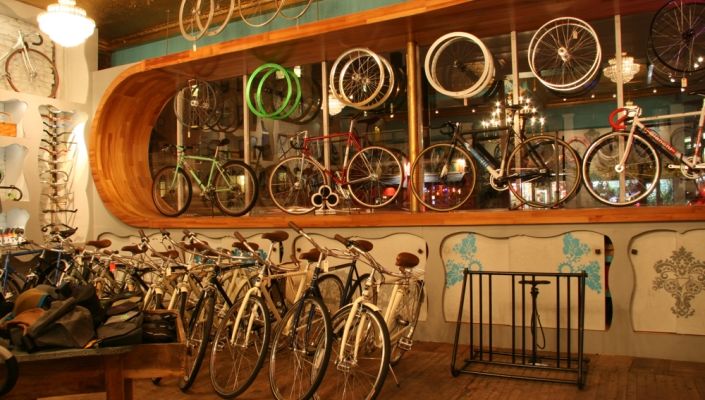 Months of pressure from your friends and reading all those articles about the flashy new model year bikes have you feeling like its it's time to upgrade your ride. Or maybe you simply need a new pump and patch kit. It's time to head to the bike shop, but what happens if you don't have one? Or you just moved to a new city and don't know the lay of the cycling landscape? You're shopping for a new bike shop!
The decision on what shop to call home is as important, or even more important, than whatever it is you're buying. Poor customer service, unorganized service and warranty departments, or sketchy stock can easily turn a normally fantastic bike purchase into a nightmare. Before you decide what bike or gear you want to purchase it may be smarter to take your time and decide which shop is the right one to spend your money at.
Here is a straight-forward list of things BikeRoar recommends you look for when shopping for the right bike shop:
Are they passionate?
---
Most bike shops are staffed by people who are insanely passionate about bikes. Their passion makes it difficult to be misleading with you. I would get fired up when a customer was as stoked on bikes as I was. You can expect to form a quick bond with a passionate bike shop employee and feel immediate trust established on both sides. This makes it easier for a more straightforward discussion. Maybe the sales person will let you know the next year's models are on their way and are a better value, or the pump you're about to buy has higher warranty issues.
Do they have a good and relevant selection of product?
---
It's good to walk into a shop and to see multiple brands of products well represented. If you're looking for a new bike, it's helpful to see what your money buys you across multiple brands. This goes for pedals, jerseys, shorts, etc. If you walked into a clothing store and all they carried was one kind of shirt in multiple sizes, then you would probably turn around and walk out. Same goes for bike shops. You need variety to understand value and get what's right for you.
A shop with a single or limited brand selection might not have what you're looking for in size or color. For example, you know a 19" frame fits you perfectly, but the brand they carry only makes an 18"; You have to go elsewhere to get the size you need in another brand.
Old or limited inventory on the floor could be a sign the shop is having business issues. It could be on it's way out and may not be there for you after a purchase.
Finally, if you're in a shop that has all road bikes on the floor but you're looking for a mountain bike, you may be in the wrong kind of shop.
Do they host a group ride?
---
Group rides are an easy way to both meet people and to get a sense of a shop and its employees. Heading out for a ride with shop employees can help you bond and build respect - and respect is priceless. Respect is the difference between being just another warm body and being a customer who gets priority service and first access to the good deals.
If you go out on a shop ride and don't get along with any of the people there, why would you shop there? Or even worse, if they don't have a group ride, or show any signs of riding themselves, then head for the door.
Do they communicate in an easy to understand way?
---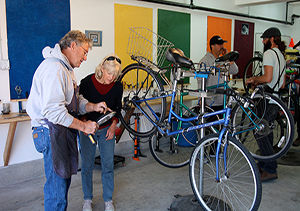 This is more important than most think. It's easy to get lost in all the lingo and jargon, but put simply: If you don't know what they're saying then you don't know what you're buying! This is a common mistake and it can be the difference between you loving your new ride and you hating your bike, and the bike shop, and the bike industry, and those damn punk kids with all their fancy words...
Are they organized?
---
Forgetting to call you when your bike is ready, losing your invoice, or forgetting to repair your bike altogether are small parts of a bigger problem. Miscommunication can plague you as a customer for every purchase you make, repair you need, or warranty item.
Warranty handling can be key. Quite often a warranty item requires multiple conversations between shop employees, distributors, and manufacturer warranty departments. If miscommunication happens anywhere along that line you could be going a long time without your broken piece. If you have a riding trip planned to Whistler three weeks from now and your fork needs to be warrantied, an unorganized shop might kibosh the whole trip.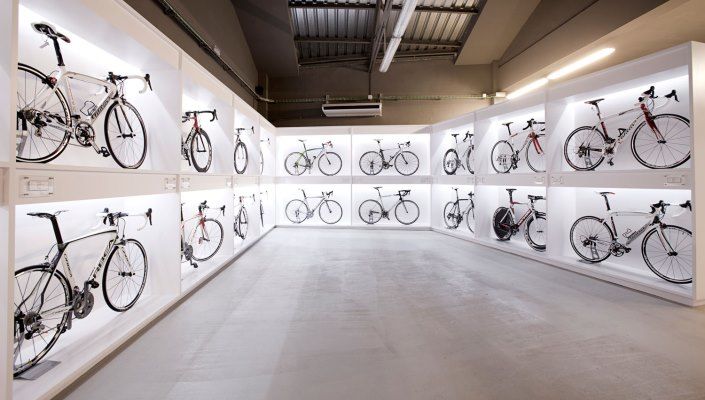 New customers can be rightly apprehensive when it comes to bike shopping, but it's a worthwhile effort to overcome the apprehension and be the customer who finds an awesome local shop that treats you like a friend, organizes cool events, and takes care of your gear. Bike riding is a communal passion and a good local bike shop can be the heart of that community and key to your enjoyment.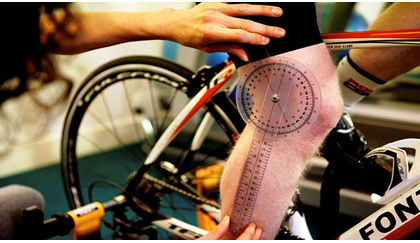 Looking for a new bike and can't decide between 56cm and 58cm?
BikeRoar
tackles the much debated topic of how much bike fit matters and why...
READ MORE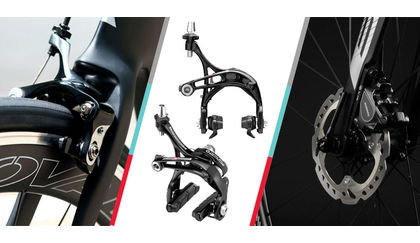 Road bikes are coming with multiple options for brakes but which one is best for you?
BikeRoar
breaks down the differenced between the brakes so you...
READ MORE