Cycling is a beautiful sport. It can also be quite expensive to get started. Apart from the initial purchase of a bike, there is a fairly hefty list of equipment and accessories that are necessary before jumping on your new wheels and taking off. We have created a list of essentials for every road cyclist to be perfectly equipped for the sport.
The essentials:
---
Bike
Helmet
Road shoes
Pedals
2x jersey
2x bib knicks
2x cycling socks
Gloves
Riding sunglasses with photochromatic or replaceable lenses
Wedge pack
2x spare tubes
2x Tire levers
Mini tool (hex/Allen keys, Phillips head, chain breaker)
Mini pump or CO2 regulator + cartridges
Computer
Lights (for riding at night)
Bike
---
Buying your first or second serious road bike is a subject beyond the scope of this article. Check out these related articles for a starter and then pop into your local bike shop. Which bike you buy comes down to what you want to use it for (racing, long training miles, recreation) and your budget.

COST: Anywhere from $1000-$10000.
Helmet, shoes, pedals
---
Equally important is a helmet, cycling shoes, and pedals. These crucial accessories are often offered discounted with a new bike purchase, so that is the best time to kit up. Most road bikes do not come with pedals so you will need to budget them in as well.

COST: Budget approx from $300+ for all three.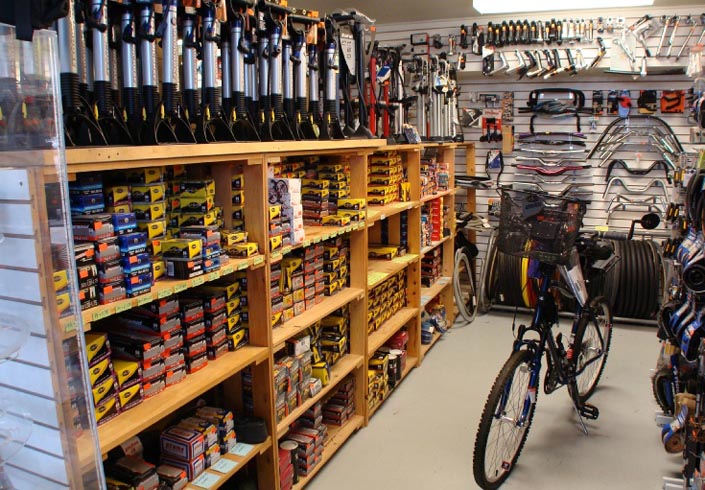 Do some ultimate shopping at your local bikes shop!
Bib knicks, jersey, cycling socks
---
Clothing is your next stop. Our list says get at least two of everything so you can rotate the washing if you ride several times a week.

COST: You can get a basic kit (knicks, jersey, socks) for as little as $120. The more you pay, the better the fit, comfort, and quality.
Gloves
---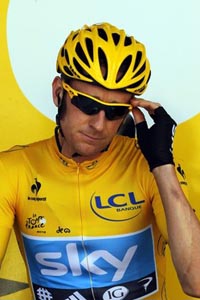 Gloves are a good idea as they provide extra padding and comfort on longer rides and also protect your hands if you fall off.

COST: From approximately $15.
Riding glasses
---
A good pair of riding glasses is also an accessory to seriously consider. They shield your eyes from the sun and glare, and also protect you from debris, bugs, or whatever else you may run into on the open road!

COST: Depends whether you buy photochromatic, (lens adjusts tint itself depending on light), or a pair with replaceable lenses, which are typically a lot cheaper. You could get a pair of 3 lens sunnies of questionable quality for $30 and a pair of photochromatic for a whole lot more than that.
Tools: wedge bag, tubes, tire levers, mini tool, pump
---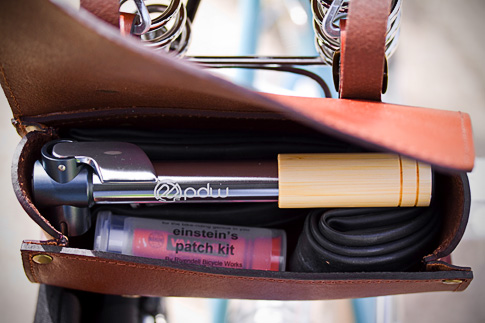 Basic tools in a not-so-basic leather saddle pouch
image: ecovelo.info
These essential tools are best purchased with a new bike as most shops will offer heavy discounts. These are absolutely essential for road cycling, so don't walk out of the shop without them. It is also a good idea to learn how to change a tube before embarking on a long ride.

COST: Ask your bike shop what they can throw in with a new bike. Otherwise a complete kit could be had for as little as $100 depending on quality.
Computer, lights
---
These accessories are optional (unless you plan on doing a lot of night riding). A bike computer is handy for keeping track of speed and distance in its basic form. Many modern computers use GPS to map rides and can gather a massive amount of data for later uploading and analyzing with a home computer or website.

COST: Prices here are completely dependent on the type of parts needed. Computers start at $30 but can go as high as $500 for a fully featured GPS unit. Likewise with lights - anywhere from $30 for a basic flashing safety light to several hundred for a high power LED with lithium power pack.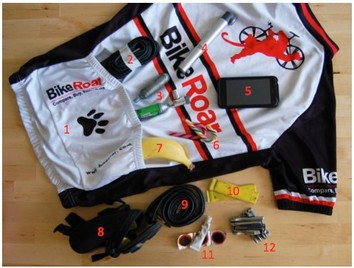 When biking, it's important to make sure you've got the correct gear with you out on the road.
There's nothing worse than being stuck with ...
READ MORE