The Festive Season has come and gone, but it doesn't mean you have to forget yourself after spoiling everybody else! We've trawled through the products on our site and found some cool little toys for the kid in you. Although these products aren't all brand new for 2014, we hope you like the items we've recommended. Let's go shopping!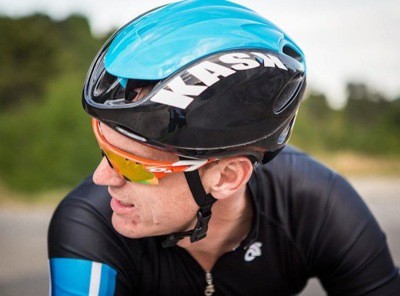 This bad boy takes the cake when it comes to wind cheating head protection. The groundbreaking helmet blurs the line between 'normal helmet' and 'aero helmet' with both of these features built into the one product. The KASK Infinity features an adjustable air inlet, allowing the rider to adjust the helmet on the fly. The benefit of this helmet lies in its aerodynamic design for everyday riding (think sitting upright in the wind) - obviously a road race isn't won courtesy of a helmet, although any effort saved certainly helps. For the everyday rider, the appeal of this helmet lies in its comfort and lightweight design. The Italian company have produced multiple other models, so head to our Product Search and check them out!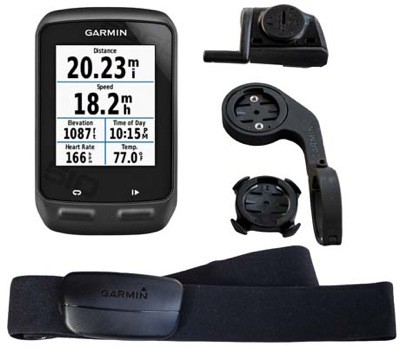 The much anticipated younger brother to the all conquering Garmin Edge 800, this new gadget has drawn quite a crowd. And for good reason! Maintaining all the original features of the Edge 500 predecessor, the new and improved Edge 510 also features cutting edge technology to take you into your next ride. The new unit features a large color touch screen, screen swipe functionality, 'on the fly' screen layout customization and even live tracking to name just a few. The other attractive feature of this device is the ability to upload your ride directly to your phone App, allowing you to share, analyse and save your ride instantly via Bluetooth.

Wondering whether to step it up a notch? Check out our Garmin Edge 800 vs Edge 510 comparison.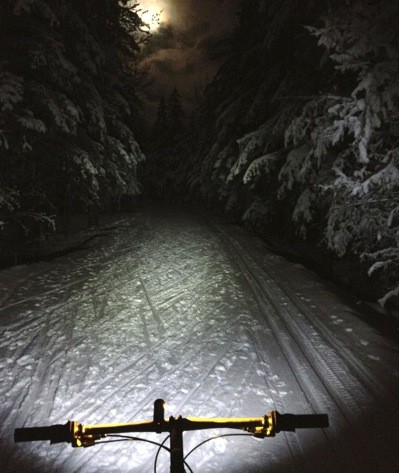 It's not your average urban setting but this displays the power of a small commuting bike light. Photo: Competitve Cyclist
After a bright idea? How bright? Maybe around 550 lumens! With enough light output to guide a ship into harbor, this Light and Motion Urban 550 will blow you away. Featuring 4 modes of output and an impressive 18 hour burn time (on flashing mode), it seems this light ticks all the right boxes. We were excited to see the light fully recharges via USB in only 5 hours flat - not bad considering its Lumen output. A light like this weighs in at 110g (3.9oz), and is quite sleek in design, meaning it'll fit right in amongst your other handlebar gadgets.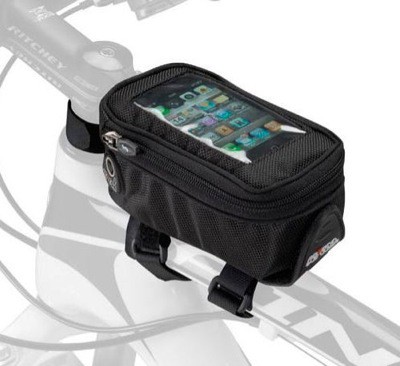 Scicon make some of the best bike bags in the business so when we heard of their phone pouch the first thing we did was add it to our list! This handy little storage unit fits onto any top tube via some velcro straps. The bag also features substantial storage for other things like keys and nibbles, as well as a clear rainproof cover for your phone. You can use your touchscreen smartphone through the protective screen so feel free to change that music or answer a call without rummaging around in your back pockets.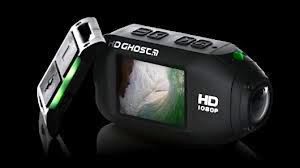 If you're a frequent MTB rider, or just want to make your own cycling flicks - nothing works as well as a POV Action Camera. We can only say good things about the Drift Innovation HD Ghost camera. Featuring an intuitive design and menu flow, this camera is easy to use despite being packed full of techno goodies. The unit features an integrated screen to play back your footage immediately, as well as a rotating lens, 9MP still-photo capacity and live video zoom! Click this camera onto your handlebars or helmet and go hard!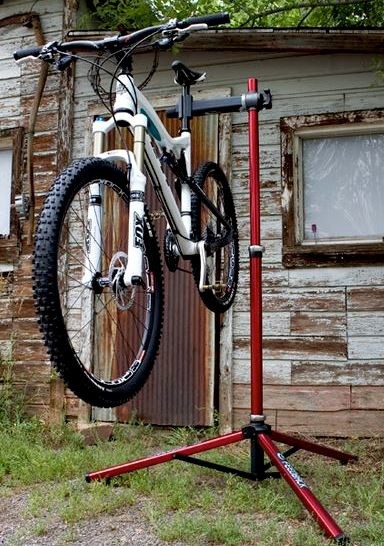 All the gear and no idea? Not the case anymore! Why not visit your local store and enquire about 'self help' clinics on mechanical repairs. Once you've ticked that box, check out this Pro-Ultralight Workstand from Feedback Sports. Surely you can find the need for something like this! You can use this stand while cleaning your chain as well as doing absolutely any mechanical repair on your bike. Be warned, it is easy to spend hours tinkering on your ride, so start early and get into it! Consider purchasing the tools to match your abilities and start your own mini workshop - it'll give you hours of reward and a good chance to chat with riding mates and share your knowledge.