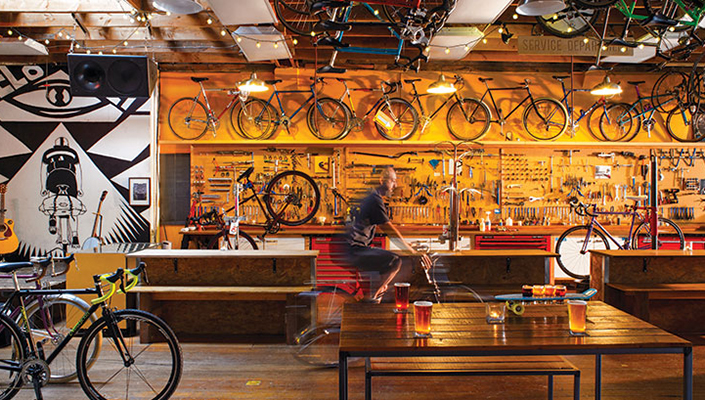 Velo Cult Bike Shop is a Portland institution

Hey bike shop owner person. You and I need to go for a walk. I'd like to show you something you probably haven't seen for a while; or quite possibly have never seen before. What is it? It's your shop. The way your customers see it.
Let's start by walking a few hundred yards down the road. Turn around and tell me what you see. Can you still see your store? If you can, can you tell what it is? Can you see it's a bike shop? Can you? Be honest.
How close to your store do you need to be before you can see that it's a bike shop? How close before you can see the business name, or where you can park? Where do you have to be before you can see the opening days and times or the brands, categories or services that you offer?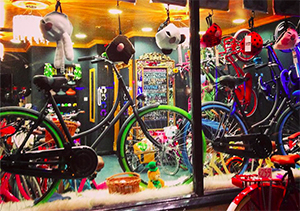 Now stand in front of your store. What do you see? Does it look inviting, interesting or welcoming? Can I even see in the store? Is it well lit? What do the window displays tell me about the store and what it stocks?
Would I as an avid cyclist be inspired or enthused to visit your store? Would I feel compelled to check it out? Or would I just ride on past. As a complete novice who just occasionally ride on the weekends with my kids; would I feel intimidated or unwelcome?
Take a couple of steps in and tell me what you see. Is it clean, tidy and well lit? Is their rubbish, inwards goods or random stuff just lying around the place? Is the store well stocked, with all the products faced and fronted? Or is it overstocked and creaking at the seams? Are there logical category and brand zones? Is it perhaps sign posted or branded? Is there attractive imagery?
Critically, am I met with a smiling face and a 'Hi' or some sort of welcome? Do I feel engaged and comfortable? And do I feel inspired to spend more time in the store than I had originally planned and check out some the bikes or P&A? Can I get touchy feely with the products, or is it all locked away or hard to get to?
This is the one critical question; AS A CUSTOMER AND AS CYCLIST, WOULD YOU WILLINGLY SHOP AT YOUR OWN STORE AND KEEP GOING BACK?
At this point, this is where I might actually remove you from our little promenade. Ideally, I'm going to bring in a few key people into the conversation and then repeat the walk we just went on: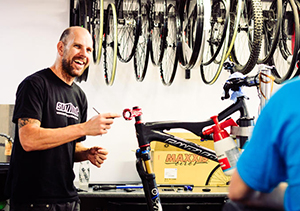 Friendly, knowledgable staff is key for any shop
image: abs.com/au
Your staff – because they'll always offer great insight and honest feedback about the store; as long as the boss isn't around to hear it.
Your spouse or partner – They of course will be honest whether or not you're around; but they will be able to best separate you from your business; what needs changing or improving, both on a business and a personal level. Remember they're invested in this shop as much as you are.
Your best mate – who'll happily tell you when you look like a throw back from the 80s before a night on the tiles; because their criticism always comes from a place of love and honesty.
A few 'regulars' – your most loyal customers might also suffer the same familiarity that you do, but they also have a lot of 'investment' in your store; financially and emotionally. They will always want you to be better, for a whole bunch of reasons.
Some first timers – because first impressions are always powerful insights, if not the most important insights. If your store fails the first impressions test, everything else you do probably won't matter.
A professional high street retailer – because they won't care that you're a bike shop and will just look at your store through the same 'Retail 101' prism that they do. We all need to get over ourselves from time to time and realize we're essentially just a shop, like every other shop, like the shops where you spend your own money, or don't spend money for that matter.
Now, what feedback do you reckon we might get from this group? Honestly. Would you be prepared to take that feedback on board and address it? Would your supplier partners be prepared to help co-invest in those changes or improvements? And if the answer is 'No' then that also answers one of your other critical questions.
Interested to hear how your next walk goes.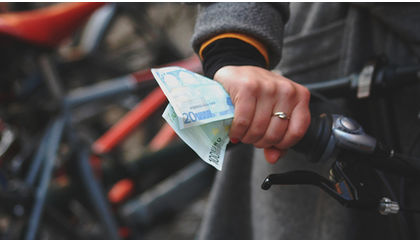 If you're in the market for a new bike, maybe you should consider spending a little more than planned
BikeRoar
gives you advice on why sometimes your should buy the...
READ MORE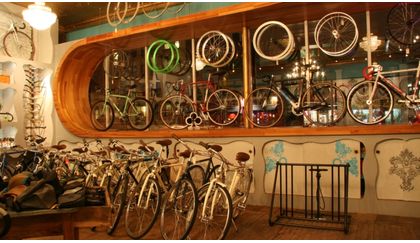 In the market for a new bike? Maybe you should shop for a new shop first
BikeRoar
has some great advice on how you can...
READ MORE