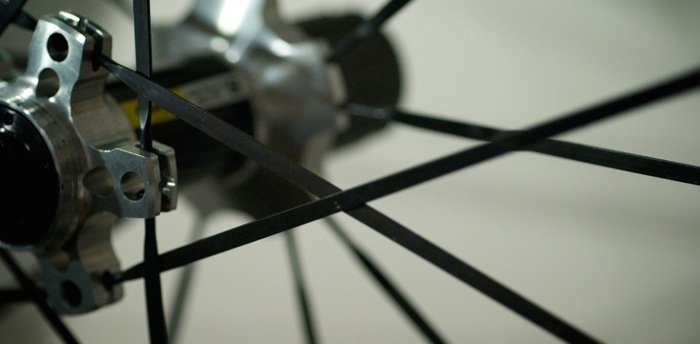 We've all heard the local bike shop tell you how "upgrading your wheels is the most effective upgrade you can make to your bike" - but where do you start? Before you dream of spending $3,000 on a new set of hoops check out some of these options first. You might be relieved to know you won't have to remortgage your house; you can save that for when you upgrade the actual bike!
Before we get into it, you must realise that some bikes come with fantastic wheels good enough for general riding. However, your entry level bike usually comes with the appropriate entry level wheel set. Changing these entry level wheels is what we're suggesting in this article. We aren't saying that all bikes need a wheel upgrade, unless of course you have a cool $3,000 collecting dust in your wallet, and just can't contain yourself.
Bontrager Race Lite Wheelset
---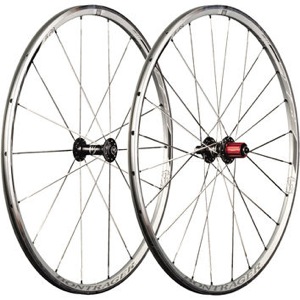 Not only will the Bontrager Race Lite Wheelset be lighter than what you're currently running, they'll also be slightly better performing due to higher grade bearings and hubs. Featuring TLR (Tubeless Ready) rims, these wheels are only a few steps away from riding with no tubes, and that means no flats! Constructed from high grade 6061 alloy, these rims will hold their true for many miles to come. The drive system in the rear wheel features a three pawl system (which is a good thing) and bladed spokes to swiftly decapitate any insects on your morning ride, as well as cut through the wind a whole lot easier.
2. Shimano RS81 C24 Carbon Clincher Wheelset
---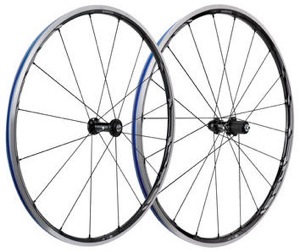 Shimano make amazing componentry when it comes to shifting and braking, so what's the verdict on their wheelsets? The same! The Shimano RS81 C24 offering has been around for some time and not much has changed with this winning combination of stiffness and comfort, all in one. These wheels feature a very high lateral rigidity, meaning the wheels will transfer your power to the road more effectively than what you're currently running. A cold forged aluminium hub and an oversized 7075 alloy axle keep performance up, and weight down. The only thing to consider with these wheels is that they're not tubeless compatible - for most people this isn't even a concern.
3. Mavic Ksyrium Elite S
---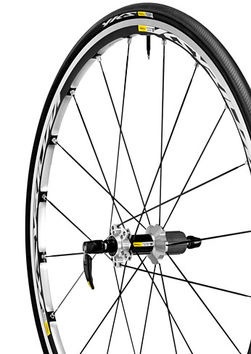 Mavic are synonymous with Le Tour De France, and since the 1934 Tour stage Victory of Antonin Magne, these wheels have been at the front of bunch rides, Tour stages and Classics victories. In fact Mavic is one of the oldest surviving wheel brands in the world, so they've had plenty of time to get things right! For example, the Mavic Ksyrium Elite S wheel set (as shown with front and rear wheels)
From adjustable sealed bearings through to ultra-stiff performance, these wheels don't lack in many areas. Mavic have spent considerable time and effort in reducing the weights of their entire wheel range, so don't even ask when you enquire, because the answer is "yes, they are lightweight"! Mavic also have a unique surface treatment on their braking surface, to enhance brake performance no matter the weather.
4. Specialized Roval Fusee SLX 23
---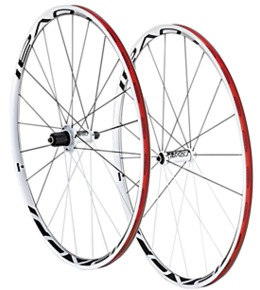 Specialized do make bikes, but they also make some incredibly well engineered wheels. Just ask some of the top riders in the world! But for us mere mortals, we're happy to settle for their mainstream stuff - the gear that can handle the long rides on rough roads, without popping a spoke. The Roval Fusee hand built alloy wheels feature a slightly wider internal width which apparently provides a 'better tyre profile for precision handling' while you ride. Sounds good to us! The rear hub on these wheels is CNC machined alloy with cartridge bearings and a full complement of DT Swiss internals. This means these wheels will run smoother than a Swiss watch long into the future. A worthy investment...
5. Bontrager Aura 5 TLR
---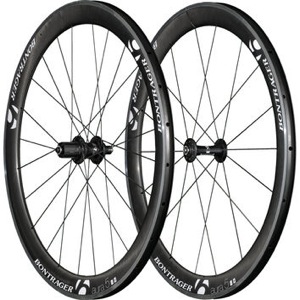 We chose the Aura 5 because we all dream of deep section wheels on a budget. The look without the expense! Bontrager have cleverly integrated some high grade carbon fairings onto their existing rim set equivalent to the Bontrager Race Lite model. The benefit in doing this is that a great amount of aerodynamic advantage is loaded into the wheel, without having to increase the cost of the wheel astronomically.
These wheels feature TLR technology once again, meaning you can quickly transfer these wheels into a tubeless setup, ready for your next Paris Roubaix! All the technical aspects are there too in case the looks weren't badass enough. Stacked spoke lacing for added stiffness, sealed cartridge bearings, three pawl drive system and bladed spokes. Bring it on!
Pop down to your local bike shop and see which brands they carry. If you're interested in a wheel upgrade, you can also enquire about a test ride on these wheels we've mentioned. It's not always part of the brand offering, however your LBS might be able to swing things your way to allow you to 'try before you buy'. Happy riding, and remember to draw the line somewhere along the way. If you end up choosing a crazy set of wheels but your bike is in need of an upgrade you might be better off negotiating a wheel upgrade into your NEW bike...
Just planting the seed!