It is said that the frame is the heart of a bike, but don't forget about your wheels. No other component affects bike performance like a good (or bad) set of wheels.
One of the problems when purchasing a low-mid level road bike is that often the supplied wheels are fulfilling a price point, and may not necessarily complement an otherwise fine bicycle. I have also found really great, relatively high-end bikes being equipped with a 2kg (4.4lb) set of wheels; a good bike is now a slug!
Your local bike shop is the best place to ask about wheel upgrades and which will suit your style of riding. Ask the experts!

Here are 6 reasons to upgrade your wheels:
---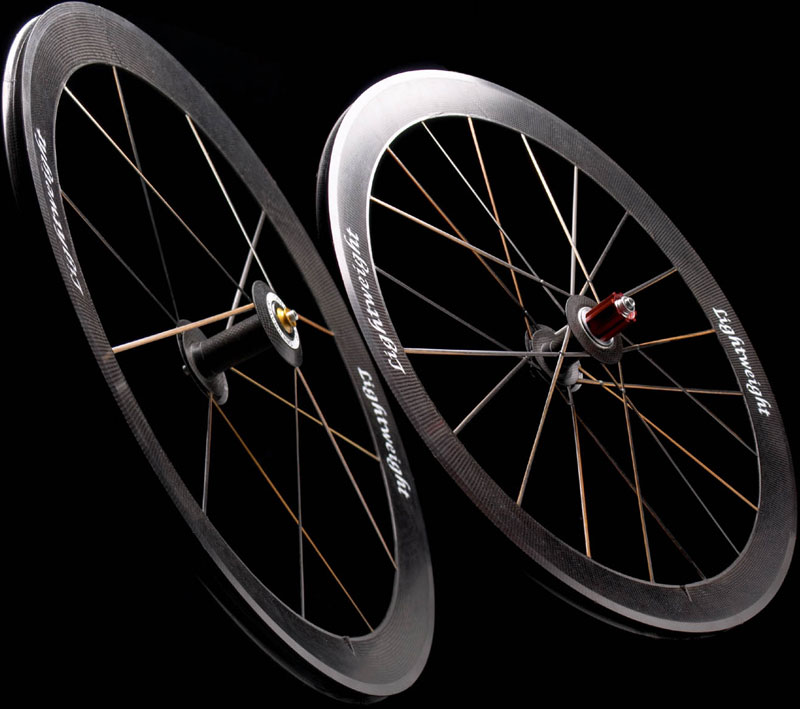 1. Upgrade to Lose Weight
Numero uno in the road bike handbook: 'weight'. At the entry level price point wheels may weigh over 2kg (4.4lb), while at the top end you can halve that. A one kg (2.2lb) difference on a road bike is massive!
Lighter weight wheels are more responsive and accelerate quickly. They are a climber's weapon of choice.
Removing "rotating mass" creates a huge increase in performance when going uphill.
Don't be fooled by thinking you need to pay thousands of dollars: upgrading from base level wheels could easily wipe 500 gm (1.1lb) off the weight and get enough change from a grand to upgrade your drivetrain as well.
At the top of the tree are brands like Lightweight with a price tag equal to a new bike. A more affordable example is something like the Easton EA90 SL.
---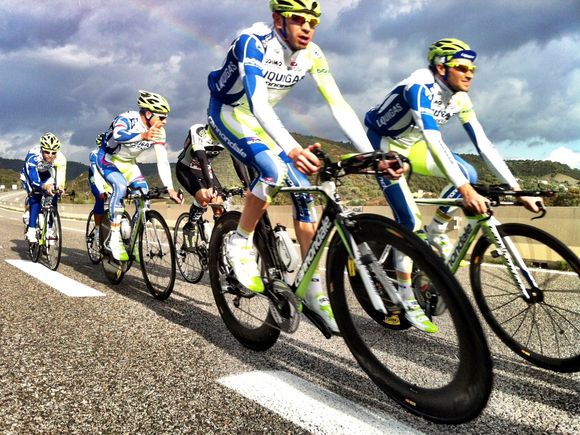 2. Upgrade for Better Aerodynamics
So, you aren't much of a climber? For riders interested in time trialling, long rides on flat roads and triathlons, aerodynamics are more important.
Deep dish carbon wheels sacrifice weight for aerodynamic performance, ensuring all your power is pushing you forward with minimal resistance. The rim depth can vary greatly from a full dish (more at home on the track) down to a relatively measely 30mm (1.2").
Some wheels also come with bladed spokes to further increase the aerodynamic advantage.
It is important to remember carbon rims have many performance advantages, but when moving from alloy rims it is surprising the difference in braking power. Carbon rims often don't have the 'bite' of alloy, so take care, especially in the wet.
These are a great upgrade if you are into racing and want to attain the highest flat out speed to make the other guys suffer!
Examples: Campagnolo Bullet, Reynolds Assault.
TIP! If you're a new rider check what other people are using. In very windy areas deep rims can be trouble when riding with a strong cross-wind; they act like a sail...just ask Andy Schleck!
3. Upgrade for Greater Strength and Durability
Sometimes heavier wheels equals greater strength, and this is important for the bigger guys and heavy sprinter types who put out a lot of torque.
When sprinting and descending your wheels will be coping with a lot of lateral force, resulting in different levels of deflection. Having a sturdy set of wheels is confidence inspiring when cornering at speed, or when really winding it up in a sprint.
My local roads are quite rough and potholed, perfect territory for my fairly heavy, yet solid as a rock wheels.
Example: Mavic Ksyrium Elite
---
4. Upgrade and Keep a Spare
The best part about upgrading wheels is that you end up with a spare set. Good news when things go pear shaped like a rim after breaking a spoke (especially the night before the Sunday crit).
Having a training and racing set is a great way to get the most out of your riding and saves your good set for Sunday best!
Example: Shimano R501
TIP! A spare rear wheel is perfect for using on any stationary trainer that creates resistance by applying pressure to the tire. These trainers wear a flat spot on your tire, effectively ruining its performance. In winter throw a cheap tire on your spare wheel for indoor training.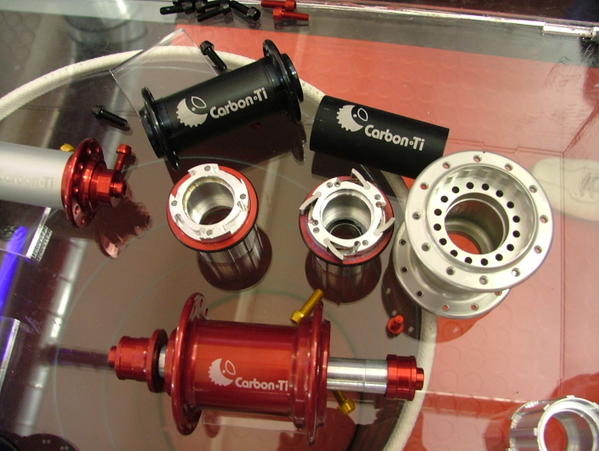 5. Upgrade to Improve Quality
Wheel quality is important. That 1kg (2.2lb) set is lightweight and cheap but does you no good tacoed on the side of the road. When buying online from an obscure brand do your research before ordering.
Weight is an important consideration but so is rim and hub quality. Good brands take care with all aspects of the wheel, down to the bearings and even the spoke nipples.
Wheels are such a crucial part of the bike that it is better not to cut corners. This is especially true when looking for carbon rims. Carbon rims are the pinnacle of wheel technology but just remember: some major brands are only just now releasing carbon clinchers, as a result of issues making the rim braking surface strong enough.
Example: DT Swiss 1450 Tricon, Shimano RS30
---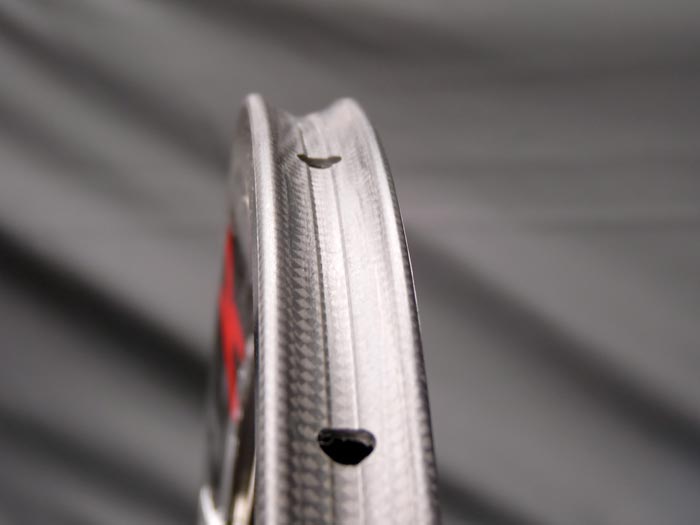 6. Upgrade to Tubulars
The true racer's wheel. Tubular rims use completely sealed tyres that are glued to the outer rim surface. Very light rims result from not needing to reinforce the rim walls to cope with clincher tyres and braking surfaces.
These are the perfect upgrade for a criterium racer to get maximum efficiency, responsiveness and speed.
Not for training days unless you have a team car!
Example: Easton EC90 Aero, Zipp 404 Firecrest