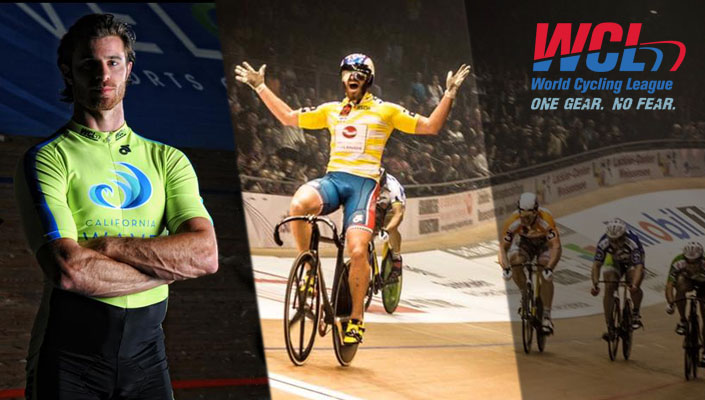 Nate Koch is ready to bring track cycling to the masses with WCL
It might be hard to believe now, but back at the beginning of the 20th century track cycling was one of the most popular sports in the U.S. At the same time in Australia it was equally well received - the Aussies loved gambling so professional bike racing events became popular attractions in the nation's larger cities and regional centers.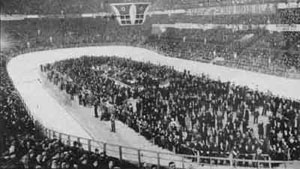 A few decades later, "track" had lost most of its appeal. Madison Square Garden once played host to the world's biggest races, for which the Madison event in Olympic and World Championships is named, became more well-known for hosting concerts and boxing matches. In Australia, professional running and horseracing began luring the gamblers and sports lovers away from the velodromes.
For another 75 years, track was regarded as the domain of cycling specialists and elitists. While the "roadies" (and later, the BMX and cyclocross riders) did things the hard way, slogging out the miles in the rain, snow, and heat, the track riders lifted weights in air-conditioned gymnasiums and rode laps in comfort on indoor velodromes. They would eventually bob up every few years to make an appearance at the Olympics or World Championships.
Enter the World Cycling League - an indoor cycling spectacular designed to lure fans back to the track amid music, lights, and plenty of action. Launching on March 18 at the VeloSports Center in Carson, California, six franchise teams will compete in three sessions spread across two days, each containing 12 high-speed events ranging from two to 40 laps.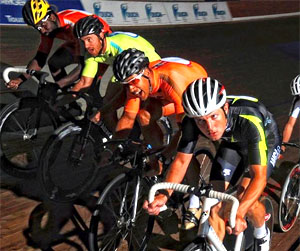 Local franchise The California Wave will compete against the Colorado Cyclones, Pennsylvania Lightning, and Connecticut Nor'Easters, and will be joined by two international teams, the Dublin Thunder and Mexico Heat. Nate Koch, the flamboyant powerhouse sprinter and unofficial team leader of the California Wave, can't wait to hit the boards and go head-to-head with his high-speed rivals.
"It's a great concept and an awesome opportunity," he said. "We get to showcase to the public just how exciting track cycling can be, and the team element adds a whole extra dimension. If I go to a big race - say the U.S. Nationals - I'll get some people come to watch me but the moment my race is over they'll go home. With this new format we race as a team and accumulate points over a variety of races, so it's not just about winning races - it's about racing consistently as a team and supporting each other."
We get that there is teams, we wanted to know exactly what makes this different to any other series of track races?
---
"The WCL has taken only the most exciting events (read "most likely to cause spectacular high-speed wrecks") and jammed them into a fast-moving program with lights and music and all kinds of cool stuff. Traditional track meets can be a bit boring - not because of the events themselves but because there's lots of down-time between events. That's not going to be a problem here. And once we get fans through the doors I know they'll be hooked on just how fast and exciting this sports is - not just the guys, but the girls too. There are some seriously quick ladies out there."
Each team will field an outfit of 7 riders (4 men, 3 women) and will contain a mixture of sprinters and semi-endurance riders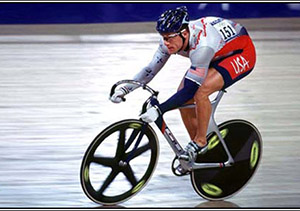 WCL competition director Marty Nothstein at the 2000 Sydney Olympics
image: cyclismas.com
For true cycling fans, the appointment of Marty Nothstein as competition director adds huge credibility to the event. Depending upon which hemisphere you live in, you might remember Nothstein as either the savior of U.S. cycling as he stormed to gold in the men's sprint event at the Sydney Olympics in 2000, or as the man who knocked Australia's golden boy Sean Eadie out in the semi-final round. From his unconventional training methods to his bloody-minded racing mentality, Nothstein was known the cycling world over as a tough but open-minded icon of the sport, so to get him on board has been a huge coup for the World Cycling League and its founder and CEO David Chauner. Upon being appointed, Nothstein immediately came up with the novel idea of introducing gear restrictions for all riders: 96" for the men and 94" for women.
Inspired rule changes aside, can Nothstein and Chauner make WCL work?
---
Gear Restrictions?
In recent years a tactic has emerged in track cycling of riding a huge gear (106 - 110"), getting to the front and simply holding on to the finish line. (Just Google "track cycling gears" if you're curious.) While the top speeds are high, there is very little acceleration involved, not much in the way of cat-and-mouse tactical games, and very little changing of the lead once somebody has muscled their way to the front. It is an incredibly boring spectacle - one that Nothstein has eliminated completely by forcing riders to work within specific parameters. It is a simply brilliant idea, and I predict it will catch on around the world very soon.
It's a tough sell. One complicating factor with track cycling is the various events - Kieran, Madison, sprint, elimination, points race, etc. - and this complication has often been blamed for low attendance levels at major events. The WCL have not necessarily solved this, but they have simplified things by having real-time updates and explanations, as well as individual results and team standings, on giant scoreboards around the arena. Additionally, they have added on-board cameras, power and heart-rate monitors, and cadence sensors - all the data from these devices will also be uploaded onto the big screens. Apart from keeping the audience well-informed, all this footage and data - especially the on-board cameras - will make for excellent TV.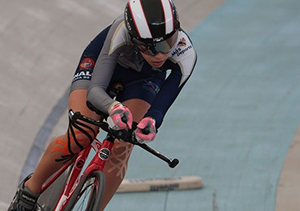 At 18, Antonieta Gaxiola will be the youngest cyclist in the league
image: pinterest.com
"Track cycling is in desperate need of a fresh approach," Nothstein said. "A league structure like the WCL will not only build excitement and innovation into the sport - it will also provide an excellent way to showcase exciting young talent from around the world, and will allow these young riders to make a living."
With USA Cycling recently making the decision not to send any male sprinters to the Rio Olympics, the WCL is one of the few options left to some of America's top riders - and even though the U.S. will be represented in the women's sprint events, these women still have to make a living, and the WCL could well be a financial lifeline for them.
It may not immediately become the next NASCAR or NFL, but with solid public support and a conservative expansion plan, the World Cycling League could become both a legitimate entertainment production and a much-needed boost for track cycling and its below-the-radar stars. Here's hoping.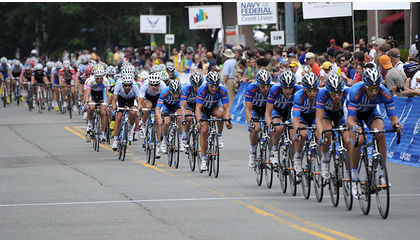 If you love weekend cycling but you also love winning, you may have to join a team to be competitive
BikeRoar
takes a look at weekend cycling and what it takes to...
READ MORE

We're used to tires on MTB changing sizes but what about tire size increases for road bikes?
BikeRoar
lets you know why you MUST run wider...
READ MORE