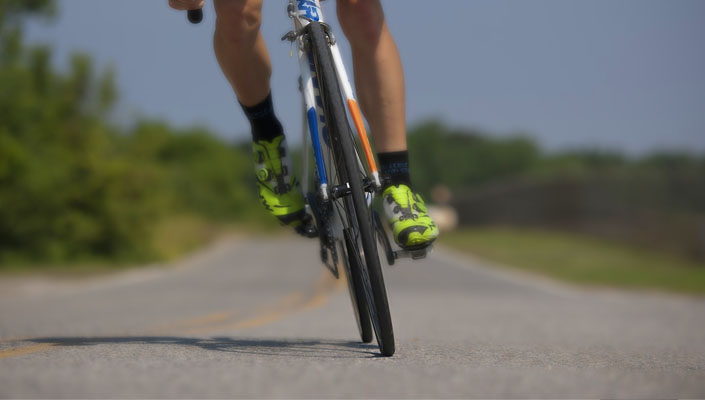 You may think that buying a new 700c road tire would be a fairly simple exercise: Unfortunately there are so many variations in width, compound, and general capability that it is extremely confusing; fortunately this also means that you can get the perfect tire to suit your specific needs.
Clincher road tires for the average cyclist can be broken down into some basic categories to suit the purpose of the rider. These categories could be summed up as race, all-round, and all-weather or commute.
Race tires: Tend to be lighter and with a more supple casing to aid rolling qualities, but are also more puncture prone. They will use softer rubber compounds to aid speed, cornering and general grip but are less durable and will wear more quickly.
All-round: Strike a balance between grip, speed (rolling resistance), durability, comfort, and begin to introduce some form of puncture protection. These are ideal for most riders for training and sportif/gran fondo rides and events.
All-weather/commute: Heavier tires that forgo speed for better durability. Will feature puncture proof belts, reinforced side walls, and harder rubber compounds to prevent cuts and damage. The result is also that they are less supple which hinders cornering grip and comfort.

What is the difference between a clincher and tubular?
Clinchers are the basic tire that we are all accustomed to. They are an open design that utilize an inner tube to hold pressure and are mounted onto the wheel rim with tire levers or strong thumbs and brute strength! These are the tires that 95% of the population uses.
Tubular, tubs, sew-ups, or "singles" are a race tire that are completely sealed. They are mainly used by professional riders. The tires are glued to a tubular wheel rim using specific cement which is a skill to be mastered. These tires are not used by average cyclists because of the skill needed to apply them and also because of the problem if you get a flat! (you have to carry a spare).
The most popular clincher category by far is the all-rounder. These tires are the jack of all trades and offer great performance and durability for an average road cyclist. These are our picks for 2015 and represent a collection of proven performers.

NOTE: Tires change little, if at all, from year to year, so models denoted in our system as from previous years are current and available.
1. Hutchinson Fusion 3
---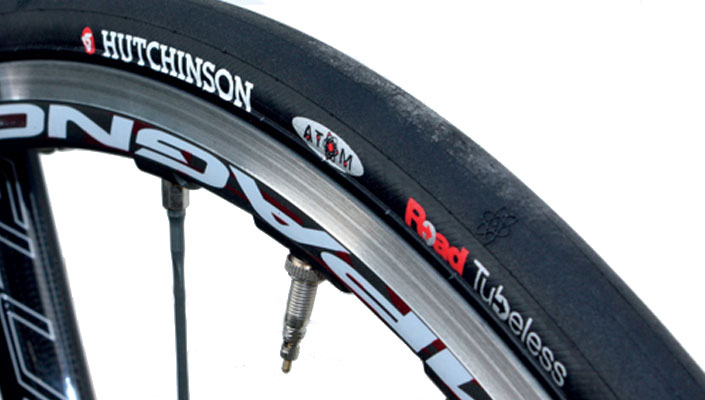 The Fusion 3 is an all-round sportive training tire with some interesting technology. This model features Kevlar in the casing to protect against punctures and also uses a triple compound rubber to allow lower rolling resistance and grip without sacrificing longevity. A TPI of 127 hints at the suppleness of the casing and represents a fine middle ground concerning the structure of the tire itself.
This tire should perform with a decent level of speed and cornering grip and is light enough to be noticeable when climbing if you are swapping from a more basic model.
A solid and relatively inexpensive all-rounder.
2. Schwalbe Durano S
---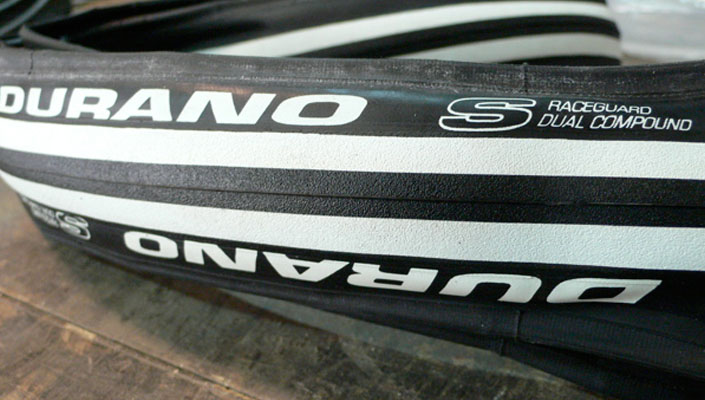 The Durano is a great basic tire for road cycling and the "S" version takes it up a notch with a lighter and faster rolling casing than the standard model. The weight here is pretty spot-on for the category, but what really impresses with this tire is the all-round grip. Schwalbe have managed to create a tire with a comfortable, flexible casing which corners superbly, but is also very long lasting.
I have been on these tires for a few thousands km's through a hot sub tropical summer and wet winter and am impressed by their condition so far (one puncture, knock on wood!)
The downside is they are only available in a 23mm width, which is disappointing considering the current trend for wider casings. If you're happy sticking with this width though, you will find an affordable tire that is long lasting and has excellent grip.

DID YOU KNOW? Clinchers come in two distinct bead technologies: Folding and wire. Wire bead are the less expensive type and are heavier and usually feature a more basic structure than tires with a flexible folding bead. All the tires here are folding models which is what we certainly recommend.
3. Continental GP4000 II
---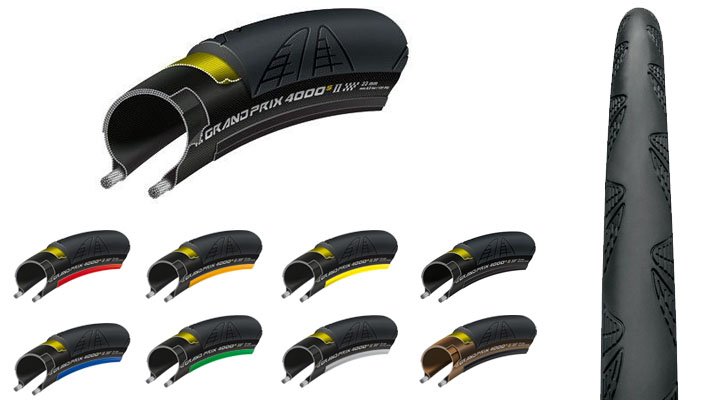 For many years this has been the go-to tire for the masses. Ask any group of cyclists which is the best all-round tire for road riding and the Grand Prix 4000s will inevitably come up, and for good reason too. This tire features the BlackChili compound which is grippy and tough (although I have heard of people getting punctures, yet possibly this is simply because so many ride them!)
With a massive range of sizes available, you could get anything from an old school 20mm right up to the modern 28mm (as long as your frame clearance allows, of course). Weight is very respectable, also, with a standard 23mm tire coming in a tad over 200g.
Millions of amateur cyclists can't be wrong; this is a great all-round tire.
4. Michelin Pro4
---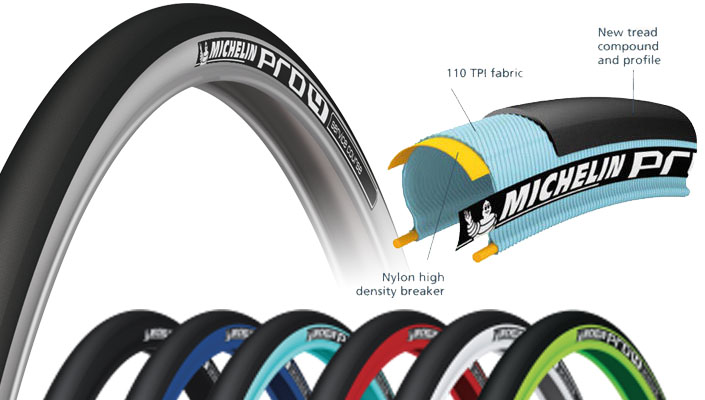 Another popular incarnation of the standard road clincher is the Michelin Pro4. Like the other tires featured here it is available in many forms ranging from lighter "race" models to the "Endurance", which caters to the harder wearing crowd.
The Service Course probably sits closer to "race" than some other tires here and is very light at only 200g for a 23mm width version. The drawback is it may not have the durability of some other models featured and therefore could be more prone in the long term to punctures. In saying that, the performance cannot be questioned as this tire corners and grips very well and has low rolling resistance.
5. Vredestein Fortezza
---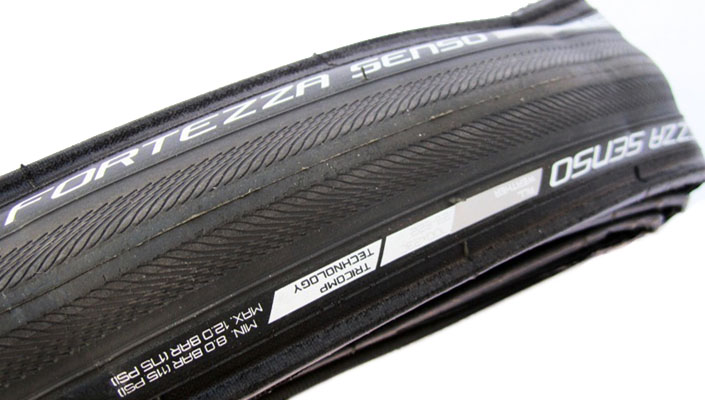 If the Pro4 is closer to race, than the Fortezza Senso is closer to all-weather (as implied by the name!) This tire replaces the venerable TriComp, although it does retain the same compound technology and is of similar quality. The Vredestein tire isn't cheap but you are certainly paying for quality and year round durability.
This isn't going to be the best rolling tire, but then again it isn't sold for racing even if it sits in Vredestein's performance category. The Fortezza attempts to marry a solid puncture proof, weather resistant casing while retaining grip and confidence the whole year round (and yes, it will last a complete orbit of the sun!) The triple compound is designed to make the tire hold its rounded profile, rather than squaring off as is so common the problem with softer compound tires.

Check out the Comparison
4 of the best all-purpose road tires of 2015 from Michelin, Hutchinson, Continental, Schwalbe

It is almost impossible to say which tire is best in this small collection. While there are variations, (even in these tires which are basically designed for the same riding), any would suit the average road cyclists looking for some decent shoes for their bike.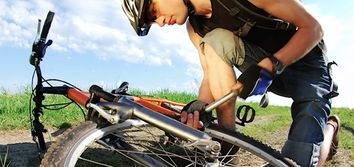 Everybody has their own opinion on tire pressure. There are so many parameters to take into account when finding your optimum tire pressure that it would almost be impossible to know exactly what to run. All road and off-road tires have their upper and lower pressure ranges...
READ MORE