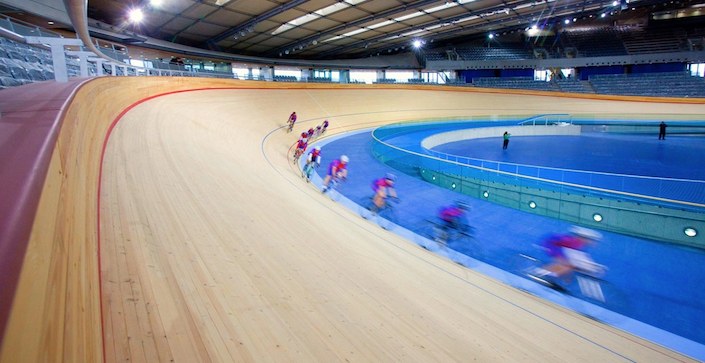 London 2012 Olympic Games Velodrome
The first velodrome came about back in the late 1800s, but they still seem to be rising in popularity day by day. Do you live near a velodrome but have never ridden on one? You should probably give it a try. There are about a thousand velodromes around the world in places such as China, Norway, Honduras and Malaysia, with the most velodromes in Australia, France and Japan. Some of the world's fastest cyclists train at the velodrome, so why shouldn't you? Here are five reasons why it might be worth you giving it a go:
The best place to start is to ask your local bike shop whether there is a nearby velodrome and what is necessary to get on it and begin your track cycling adventure!
---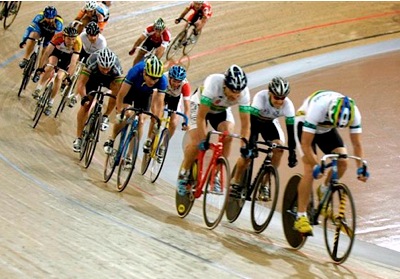 1. Get faster
British cyclist and Tour de France winner Bradley Wiggins, 33, has trained and raced on the track since he was a junior and now is one of the fastest time trialists in the world. He can clock speeds on the track at over 80 km/h (50 mph). Riding the smooth surfaces of a track can really reveal your potential. Track cyclists typically develop into strong sprinters and time trialists.
2. Hone your handling skills
Riding fast and close to other riders on the track may be scary at first, but it's great training for those times when you're in a big pack on the road. The track world gives you a good understanding of aerodynamics, helping you learn how to ride in or out the draft of the cyclist in front of you. Track cycling also can improve your balance, allowing you to impress your roadie friends when you stop in your tracks and stand steady without putting your foot on the ground.
3. Learn to ride without brakes
Track bikes do not have brakes; the bikes' rear wheel and pedals are direct drive, meaning the pedals turn at the same rate as the rear wheel. To stop, riders pedal slowly around the track until they gradually come to a stop. Some track cyclists learn to 'skid stop', just like the fixed-gear riding bike messengers, but the safest way to stop is to gradually slow down.
4. Try new bikes
Track bikes look similar to road bikes, but with fixed gears and no shift levers, making them lightweight. Some velodromes do rent track bikes, so you may not have to buy one. Of course, always wear a helmet.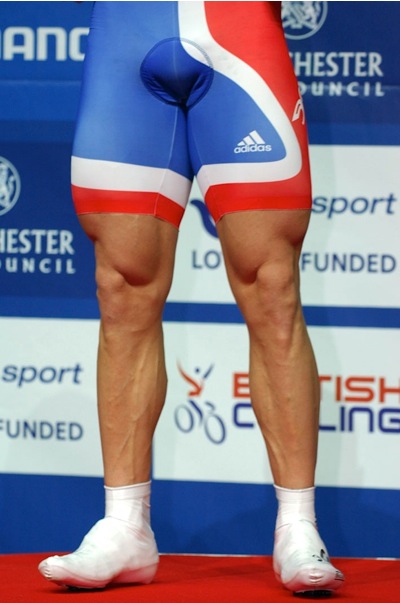 Sir Chris Hoy's massive legs
5. Free fun for friends
Some velodromes do not charge admission. That means your friends can sit in the bleachers for free and watch you ride or race. Just make sure you're always riding in the same direction as everyone else, which is counter-clockwise – it could be embarrassing if you start making right turns.
6. Get legs like Hoy
We said five but this is an important consideration that needs addressing. If you want a pair of drumsticks like Sir Chris Hoy then get out and start suffering on the velodrome.