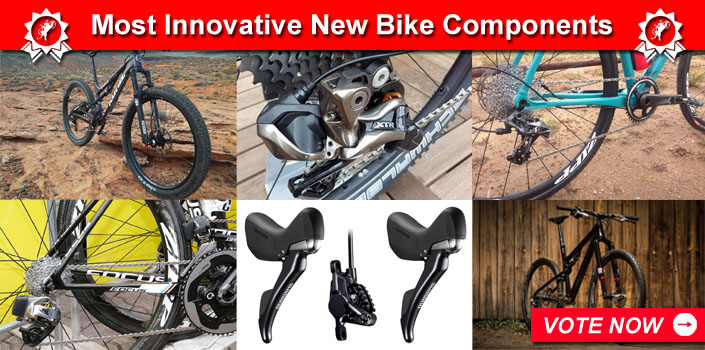 Which component do you think is 2015's "most innovative"? Vote Below!
2015 has seen some awesome new products emerging. Some are an innovative improvement on existing technology, others perhaps herald a new era of how we ride our bikes.
Check out these six new components and decide which you think is the "most innovative." Are there any true game changers here? Place your vote in our poll at the end of this article.
1. Shimano XTR Di2
---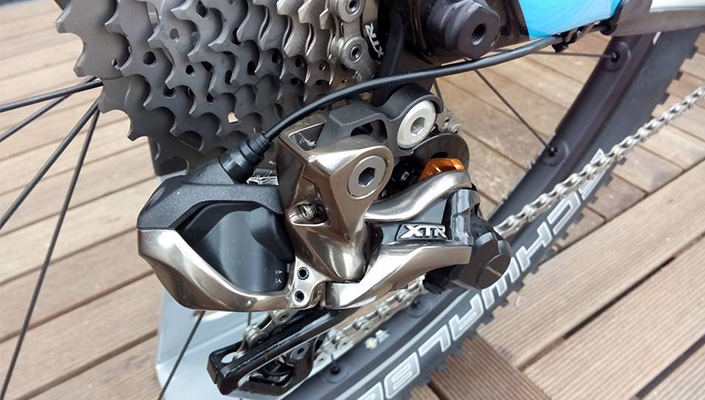 When Shimano launched the road Di2 drivetrain many years ago, the question immediately emerged, "when will we see this technology on a mountain bike?" XTR Di2 is available now, although at this early stage its price means it probably won't have a huge initial uptake - wait for the inevitable trickle down version to arrive.
Expensive it may be, but the technology here represents a new benchmark in mountain bike drivetrain development and performance. Keep it simple with a 1x11, or as we suggest, 2x11, and make use of Shimano's programmable Syncro shift which is capable of shifting the derailleur's separately or synchronized according to how you decide to set it up.
As expected the gear changes are superb and reports are that you will most likely forget you even have a front derailleur!
2. SRAM 1x Road
---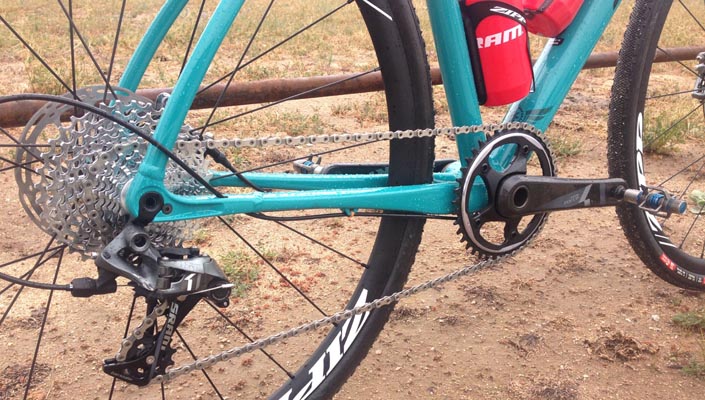 More crossover tech, but this time from mountain to road. When SRAM released the 1x MTB groupset, how many people thought, "that's a great idea" and converted their bikes to a single chainring? (I know I did!)
It may not seem as intuitive a step to bring a single chainring to road bikes, and SRAM admits that it won't be for everyone, but in the right hands on the right bike 1x11 road really makes sense. Think cyclocross, gravel, and triathlons or time trials where you never really get out of the big chainring.
1x simplifies the drivetrain, improves the chainline, and removes one mechanical system that could go wrong. This is another example of SRAM redefining the drivetrain!
3. 27.5+ and 29er+ tires
---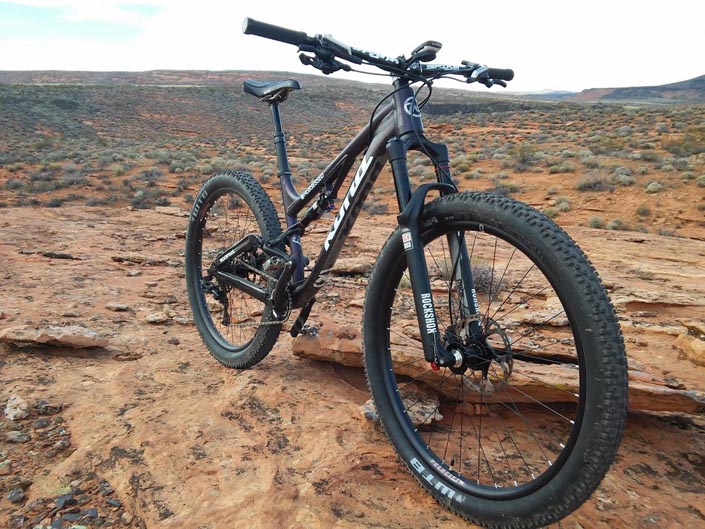 Plus sized tires didn't just pop up overnight. 2015 won't be remembered as the beginning of these big rubber beasts. Plus sized tires have been around for a few years already, but it is the innovative approach from bike companies discovering a novel new niche that puts these products on our list.
At the beginning we were basically looking at putting a 3" wide 27.5 tire/rims into an existing 29er platform - But there are already many variations on this theme and 2015 is going to see many iterations presented.
It depends on which brand you talk to as to what these fat tire bikes are for. Some manufacturers market them as adventure bikes, others model them on playful short dirt jumper frames, but all agree we are going to see more plus sized rims and tires this year on specifically designed stock bikes.
4. Dual control w/ hydraulic brakes
---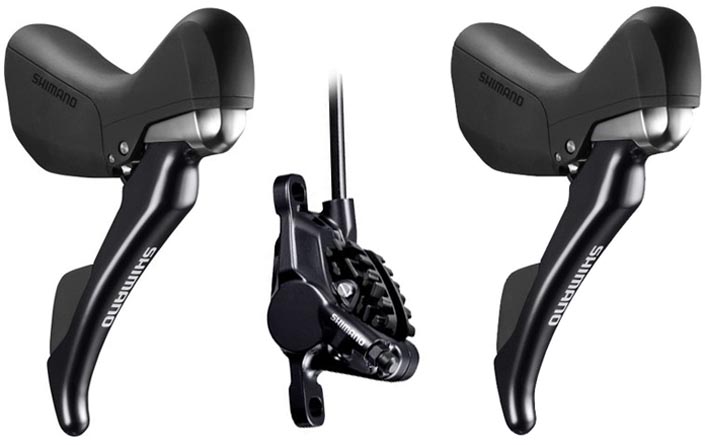 Disc brakes are not new and we are seeing more and more road bikes equipped with them out of the box this year. The most notable innovation isn't the disc brake itself but the integration of a hydraulic reservoir into the road dual control lever. Shimano and SRAM have both released reliable versions of this technology, assuring road cyclists of the supreme braking performance only hydro brakes can provide.
SRAM's hiccup in this area shows that it isn't easy to build a flawless hydro disc brake, but 2015 sees the technology more prevalent than ever before.
5. SRAM RED22 Wireless
---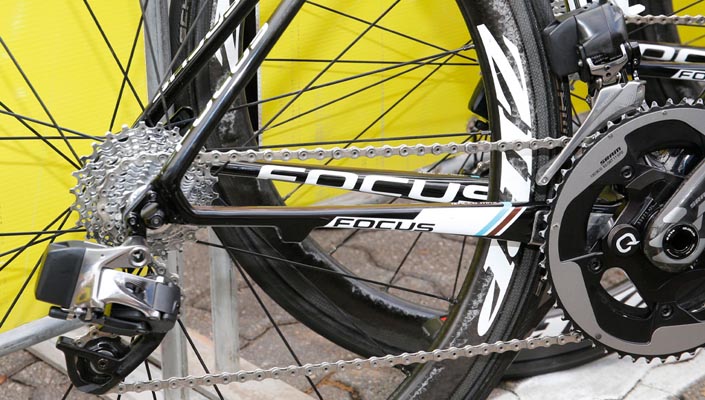 We were expecting to hear more about this impressive new technology by now, but as it stands there is no word on a release date... we're just hoping it will be sometime in 2015!
What makes the SRAM electronic road group so innovative is the truly wireless nature of the design. Not only is the shifting transmitted wirelessly, but each derailleur and shifter is powered by its own internal battery.
The groupset is currently being tested by pro teams at many World Tour events with much positive spin coming from riders. Let's just hope SRAM unveils this platform to the market soon so we can check out what is expected to be a real game changer in road bike gear shifting technology.
6. Rock Shox RS-1
---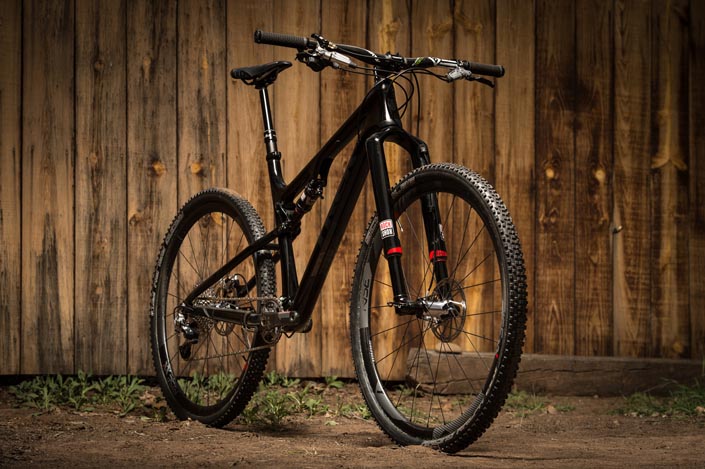 The original RS-1 changed the way we rode mountain bikes almost 25 years ago. This year sees the return of the RS-1 - will it do the same?
The new RS-1 is a very different beast from the fork which changed the game in the early days of mountain biking. For a start this is an upside down configured fork - much like a motocross bike - and it is also completely made from carbon fiber. These two technologies make the RS-1 an expensive option (especially considering you also must use a specific hub to run it) and really only something for a sponsored racer or cashed up elite cyclist. There are many weight and stiffness benefits involved when inverting the fork and time will tell if reincarnating the idea into such a premium product will be successful.
For now, though, this fork represents the pinnacle in race fork suspension design and worth a look if you can afford to!
So which product represents the greatest innovation or could potentially change how we ride into the future? Tell us with your vote below - VOTE NOW!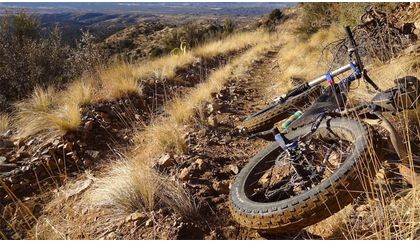 Unlike road cycling, the variety of surfaces encountered when mountain biking requires decision making regarding the most appropriate tire choice. Never mind the varied surfaces you could be riding on, you also have to take into account how the weather will change these surfaces, and on top of that...
READ MORE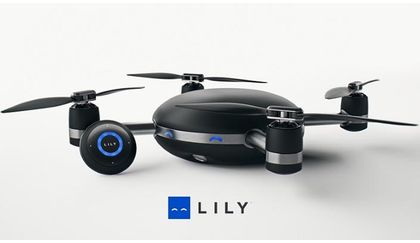 Lily is "the world's first throw-and-shoot camera" - a feature-rich smart drone that follows its owner to capture high-quality cinematic aerial video and photos. It's the next level (or two!) of action video and technology...
READ MORE