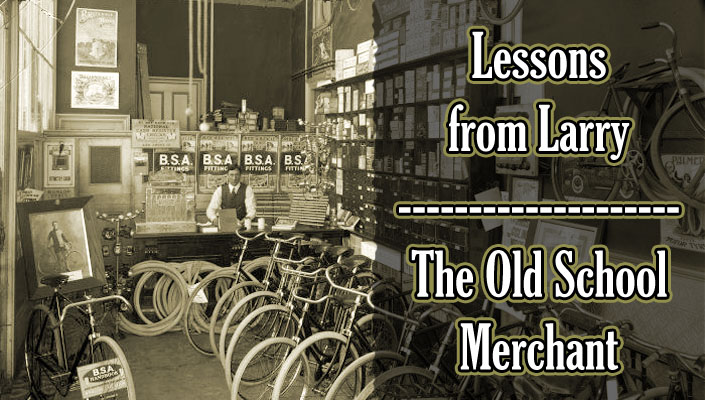 Listen up! Larry's got some old school knowledge for you.
This article was originally published by
TheMannGroup
.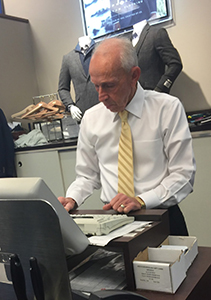 Larry has been in retail for over 40 years. He and his wife have run high-end fashion stores all their lives. The veteran retailer has yet to retire; he works at Men's Warehouse in Asheville. That's where we met Larry, while on a pursuit to find a blazer for a very important presentation.
Walking into Men's Warehouse, we were greeted by a millennial gazing at her phone's screen who glanced up and took us in with a single glance. I guess we didn't look like big spenders; she walked on, resuming whatever was more important on her phone.
The second associate we came across (another millennial) asked us, "How can I help you?" Lucky for her, we were on a specific mission, so we quickly gave her the information she needed to help us. She waved her hand at a rack and said, "Look in this section here, I'll be back in a minute." After that minute (or three) passed without her return, we turned and retraced our steps back out the door.
In steps Larry—a hero in suit's clothing.
Larry not only shook our hands and got our names, he got right to the reason we were there—and not the "to buy a blazer" reason, the "very important presentation" reason. I won't bore you with those details, but I will share with you Larry's approach and why it worked.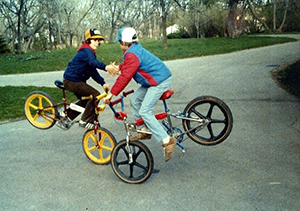 1. Shaking Hands:
This is a lost art when it comes to retail. Why does it work?
It creates connection
It builds immediate trust
It displays a commitment to a relationship, not the sales transaction
2. Get a Name:
It's one thing to get someone's name, it's another to use it in the conversation. Why does it work?
It establishes incredible listening skills
It validates we are all human beings, not just sales figures
It keeps the conversation enriched and genuine
3. Curiosity:
It really doesn't kill cats, it gives you a lot of amazing information to build an impressionable experience. Why does it work?
It creates an awareness beyond the transaction
It provides the customer with peace of mind
It establishes your credibility as an expert
Needless to say, we didn't just walk out with the perfect blazer—we also gained a new resource for our suiting needs, and Larry gained two devoted customers. Larry is a great reminder that you can strive for authenticity, but without the art of being a true merchant, you will never leave a lasting impression.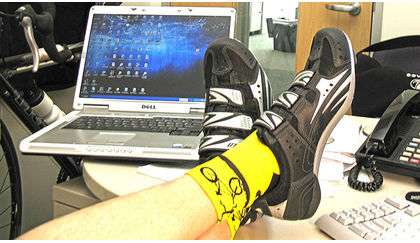 If you're looking for a sure fire way to increase business, look no further then your computer!
BikeRoar
gives you hard data on why email marketing is worth...
READ MORE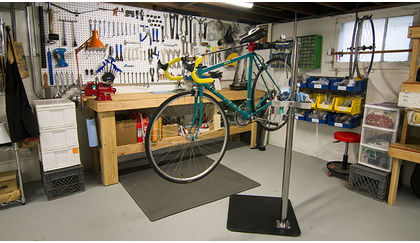 If minor repair bills are starting to sting, try setting up your own workshop!
BikeRoar
gives you some tips on how setting up a home workshop can save you...
READ MORE