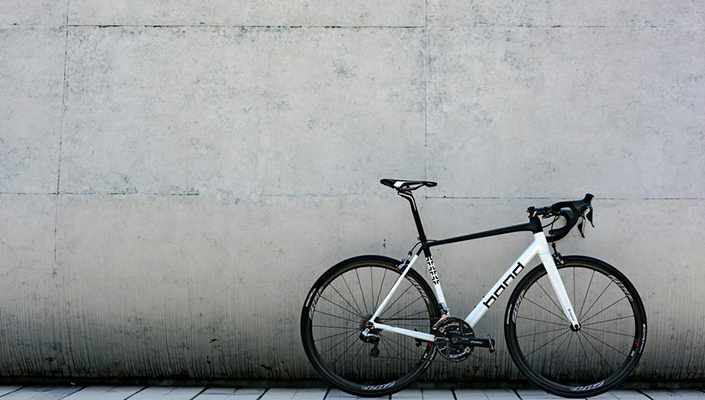 With modern, sleek looks, Bond Bikes are bringing high-end aluminum back from oblivion.
At some level, we as bike riders know that what we have is special. The relationship between rider and bike, and between fellow riders, transcends the normal interactions within other sports. Bikes are special and they allow us to form special bonds. It was this recurring theme that set former British pro rider Lee Rodgers on the course to form Bond Bikes, a joint venture with his two business partners where the priorities were bike and rider rather than sales targets and market share.
"The name 'Bond' came from that concept of the bond between rider and machine, between friends who ride together and, on a more practical level, the welds that bond our frames together," says Rodgers.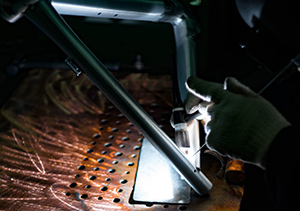 Hand-built aluminum is becoming a lost art.
image: bond.bike
That's right, he said "weld" not "mold" - Bond Bikes make custom aluminum frames. Worldwide, aluminum is making something of a comeback, particularly in the boutique and custom-geometry segments. The reason for this, explains Rodgers, is twofold. Firstly, to produce a single custom carbon frame would require creating a mold for that individual frame; this is simply not economically feasible, which is why there are so few truly custom-built carbon frames around. Secondly, modern advances in precision welding and anodizing (which involves making a tube thinner, and therefore lighter, after welding is complete) mean that aluminum frames are now lighter, stiffer and stronger than ever before.
Considering the brand was launched only six weeks ago, both inquiries and sales have exceeded initial projections. This is especially encouraging considering the low-profile nature of the launch itself.
"I know you hear this a lot," says Rodgers, "but we're trying to do things a bit differently. Lots of new companies do grandiose product launches with plenty of fanfare, then for one reason or another fail to deliver, or at least to deliver in the manner they promised. So we decided on a 'soft' launch, staying somewhat below the radar, and we'll let the company grow organically."
He's right about Bond being different: try ordering one online. It can't be done - instead, you leave your contact details and they'll get back to you to have a chat about exactly the type of bike you're looking for.
The whole experience is very customer-focused, and to be honest, probably wouldn't work very well if the Bond crew weren't obsessed with creating quality bikes. However, it seems that they are. They've turned out some truly beautiful frames already, with a recent one I inspected weighing in at 1100 grams for the frame and fork for a 56cm (M/Large) frame.
The quality and attention to detail can be seen in this rather elegant video on their production process:
With endless options to choose and top tier construction Bond Bikes are making a name for themselves.
There are plenty of frame builders out there, many of them much cheaper than Bond, but it seems the level of interest in these frames springs from the fact that they really are fully customized. It's a phrase that gets thrown around a lot, but what it often means in reality is the customer gets to choose from a list of options and/or combinations regarding frame geometry and paintwork.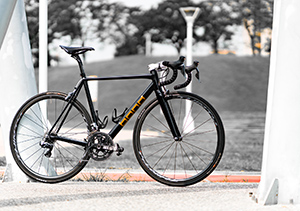 Lasse Norman Hansen's black and gold Bond.
image: bond.bike
Although the bikes will have a compulsory black top tube, Bond will paint your frame any way you like and will assist in engineering the perfect frame for each rider.
"Apart from the black top tube, we can create any paintwork you like. If you want yellow at the bottom as the main color and blue logos and accents, we can do that. We can do a metallic finish, matte finish, and also that kind of 'two tone' that Klein bikes have." Lead time is between 6 and 8 weeks, and a disc-brake gravel frame will be available in early 2017.
There are some rather spectacular Bonds already out in the wild; one of the most eye-catching belongs to Olympic Omnium champion Lasse Norman Hansen of Denmark, who highlighted his love of gold by customizing his bike in black and gold.
In a BikeRoar exclusive, Bond confirmed they have struck up an ongoing sponsorship deal with Olympic medalist and former world Time Trial Champion Emma Pooley of Great Britain, and a road bike and time trial are entering production now in time for the 2017 season.
A full custom frame is not for everyone; it's not a cheap exercise and takes a lot of research, but ultimately can be immensely rewarding. If you think you'd like to consider one, visit www.bond.bike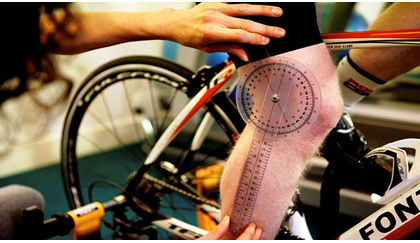 If you're in the market for a new bike you should make fit your number one priority.
BikeRoar
brings you industry advice on why bike fit matters and why...
READ MORE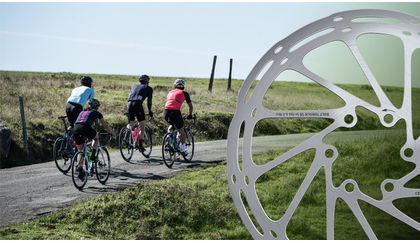 Theres no denying the performance gains of having disc brakes on your road bike.
But with all the drama in road cycling
BikeRoar
gives you advice on...
READ MORE