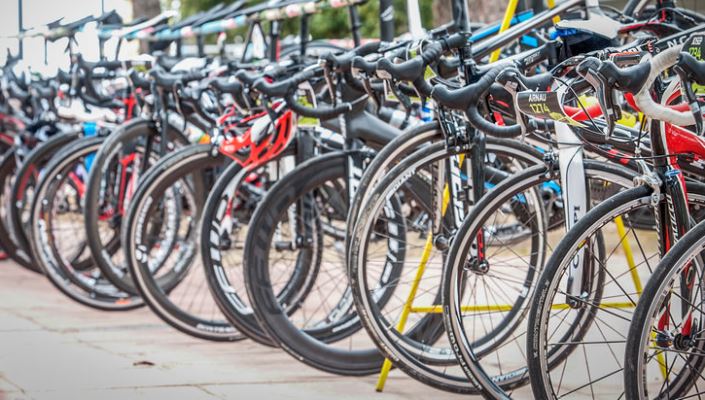 Good tires can impact your ride more than you think
There are things that just make your bike look cool, then there are things that can actually make your bike better. Whether your objective is pure speed, extra comfort, or long life, choosing the right tire can make all the difference and definitely falls into the second category.
Power-obsessed nerds have done plenty of the research for us on the benefits of good tires and they discovered that there can be 5-10 watts of difference in the energy you need to put out to roll tires from different competitors. The tires tested were intended for the same purpose (racing or training), were the same size standard (e.g. 23C or 25C), and were inflated to the same pressure. What does this mean in the real world? Well, for a rider of average weight (75kg/ 165lbs), 10 watts extra available power represents a time saving of 30 seconds over a standard 25 mile/ 40 km time trial.
Now, not everyone who rides a bike is regularly competing in road races or time trials, but the same logic applies - a good tire will usually be faster than a poor one (if it's designed to be fast). Similarly, a good tire that is made specifically to last a long time in all sorts of terrain and conditions will generally outlast a poor quality version.
Below you will find BikeRoar's top 6 picks for road tires worth paying more for. These aren't the cheapest, but they do represent good value for money in the sense that they deliver speed, longevity, performance, comfort, or a combination of all four. You will note that they are all clincher-style tires (that is, a tire with an open interior that is generally fitted with a tube) as opposed to tubular tires, which are a tire-and-tube in one and need to be glued onto your wheel. Tubular tires are almost exclusively the domain of serious racing cyclists, so I've left them out of this comparison... basically, if you can't change it by the side of the road then you won't find it here.
---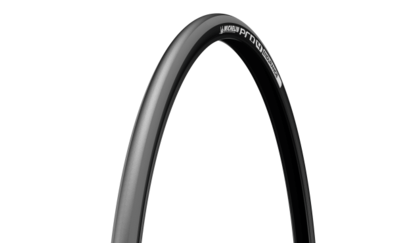 From $43.99
The Michelin Pro 4 Endurance is the toughest member of the Pro 4 range. It offers a 3x110 TPI casing, comes with a Bi-Compound rubber compound, and features a patented Heavy Duty Protection layer that runs from bead to bead. This tire is definitely designed for increased durability and high puncture protection, but still offers pretty good rolling resistance and traction.
---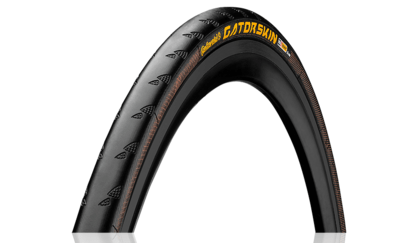 From $53.99
A favorite of commuters and touring riders the world over, the Ultra Gatorskin combines high mileage and puncture resistance in a reasonably fast-rolling wire bead road tire. It's made with DuraSkin polyamide fabric which ensures excellent sidewall protection without compromising weight or ride quality.
---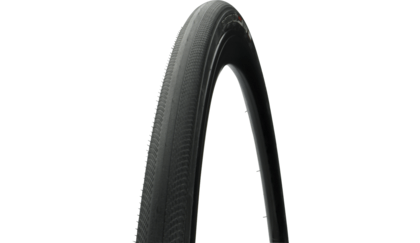 From $89.90
A good combination of speed, comfort, and handling, the Specialized Roubaix is the only tubeless tire to have made the list. Tubeless tires haven't really taken off in road cycling the way they did a few years ago for mountain biking, but this one is a beauty. It's designed specifically for epic rides on varying terrain - anything from ultra-smooth tarmac to rutted country tracks. The slick center tread makes for low rolling resistance, while tough shoulder sipes add traction and sidewall durability. Run them tubeless for the ultimate in performance, or play it extra safe and put some tubes in if the tubeless doesn't sit well with you.
---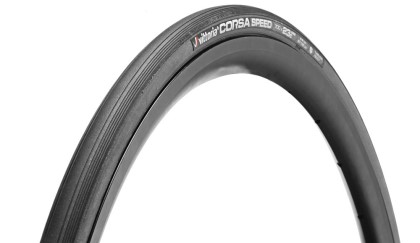 From $79.99
The clincher version of Vittoria's flagship Isotech Tubular comes with Kevlar-reinforced sidewall protection and is a blend of wire, rubber, Kevlar, and Graphene. Graphene "is a revolutionary material in the form of a very thin, nearly transparent sheet of pure carbon. In its extreme form it is as thin as a single atom (1/100,000,000th of a metre)." Vittoria use Directa Plus Graphene called G+, which is 2 to 8 atoms thick (or thin).
We can't vouch for the science, but we know from personal experience that this tire rolls beautifully, offers fantastic traction, and very rarely punctures.
---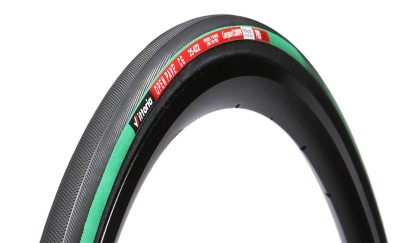 From $59.50
Vittoria make a second appearance on the list with the Open Pave CG III, which has been designed, as the name suggests, for navigating cobblestones, ruts, and other nasty road surfaces. Its Corespun casing offers some level of comfort on the rough roads while maintaining good traction and exceptional cornering, and its Isogrip compound center tread not only offers great grip but also keeps the punctures to a minimum.
---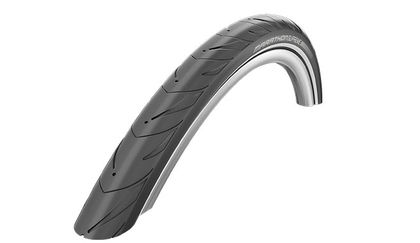 From $64.30
Designed specifically for commuters, the Schwalbe Marathon Supreme is all about durability, traction, and puncture protection. It's not the fastest tire in the world, but it's definitely one of the toughest without actually morphing into a cyclocross tire. This tire should last you a couple seasons of navigating pot hole filled roadways and cracked sidewalks, with very few punctures along the way.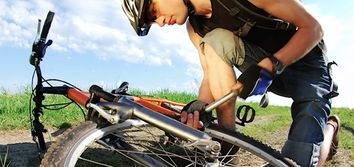 All this tire talk got you thinking of replacing yours? Maybe your tires are fine and it's just your tire pressure that's off
BikeRoar gives your the low-down on everything tire...
READ MORE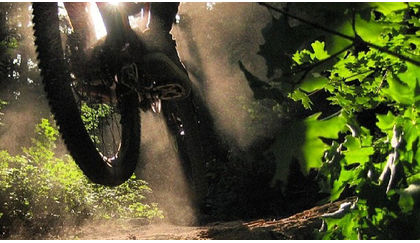 So you got new rubber for your road bike but now you're thinking you might need new tires for your MTB?
BikeRoar gives you the 6 best MTB tires for...
READ MORE