It was this precise moment Yoann realized he bought the wrong bike
The bike industry is really good at creating new titles and genres for new products every year, but I know for myself I'm too busy just simply riding to pay much attention to it. So, when a new bike comes out claiming to be the best 27.5+ enduro bike on the market, I always stop and think, "Do I ride enduro? I thought I was XC? Or maybe AM? Is this the right bike for me?"
If you ride multiple bikes, then you probably know what kind of rider you are and it probably changes day to day from genre to genre. But if you've only been riding for a year or two, or maybe moved to a new region where the riding is different, you may be wondering - What type of rider am I?
The thing to understand is that technically, YES, you can ride any bike for any type of riding; there's nothing stopping you from riding your XC bike down a section of DH trail. It just helps to know how your preferences as a rider match with the genres associated with new bikes. A simple rule to follow is: geography always dictates. For those looking to buy a bike in 2016, we at BikeRoar thought we should run through the differences between modern cross country (XC), All Mountain (AM), PLUS, and recreation/sport XC to help understand what type of rider you are and what type of bike is the right bike for you.
Recreation/Sport
---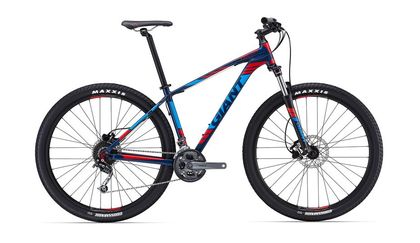 This is a title that usually refers to bikes in the $400-$1200 range. A recreation/sport rider is someone who may spend equal time riding their bike around the city as they would on the trails. This rider may be new to riding or may just be riding along gravel paths with the kids.
A recreation/sport rider will try to use their bike for most types of trails and rides. You may be out on the trails one day and peddling along on the road the next. Recreation/sport riders may love cycling, but do not usually take it too seriously. They stick to gravel paths, easier single-track, and road riding. The 26" size wheel has pretty much died, but you will occasionally find them on the smaller recreation bikes; the rest of the genre is split between 27.5 and 29" wheels.
Size 2.8 to 3" PLUS tires haven't made their appearance in the sport/recreation class yet, and all mountain riding is beyond the capabilities of most sport/recreation bikes, so we don't need to touch on either of those.
XC
---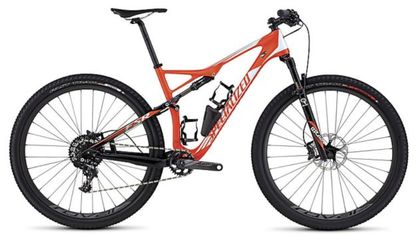 Cross country riding can easily be classified as out-and-back type riding. The trails may be reasonably technical and long, but as a rider you're not really looking to hit any jumps or drops on your 90mm travel 29er. The trails are usually built in large loops or traverses and the focus isn't always about the speed and the flow of the descent.
Fitness can play a bigger role in XC riding - there is usually more of a focus on endurance which is represented in the trails as well: long climbs and rolling terrain rather than riding straight up and straight back down again. Big mountains aren't necessary for XC either; slight variances in elevation and terrain is all that's needed to facilitate XC trails and riding. So, if you find yourself clad in spandex, looking more to get a good solid workout rather then tolerating the climb just for the epic descent, then your preference is XC.
The bikes used for XC vary greatly from rider to rider, depending on your seriousness, and whether or not you're competing in XC racing. World Cup XC is often done on high end 29" carbon hardtails as well as on dual suspension bikes without dropper posts. Most of the bikes used in XC now are 29ers, although you may find the odd 27.5", and suspension travel is usually kept under 120mm. With their extra cushioning, PLUS tires may be found on some recreation XC bikes, but the competitive race bikes still seem to be sticking to 1.95"-2.2" tires.
All Mountain
---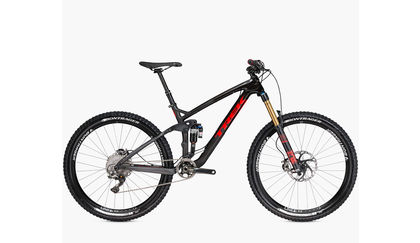 All-mountain can be a tricky term to define and the lines between XC and AM are quite often blurred. All mountain riding is essentially the most versatile type of riding there is. A typical AM ride will have sections of every discipline. You may have grunting XC climbs followed by a steep, gnarly descent. The bikes reflect this with slack angles, wheel size variations, more travel in the suspension, and dropper posts that are a must for AM riding.
The trails will be more technically demanding than trails used for XC, with off-camber roots, rock slabs, drops, and whatever else the natural environment can dream up. The downhill sections can be insanely steep, rocky, and long. The goal is to usually suffer through the climb and then get the most out of the descent. AM bikes will be slower and heavier than XC bikes, but riders are willing to live with that for the gain in descending capabilities.
Geography always dictates and AM is usually done in more extreme mountain areas where the terrain is more demanding on the bike, like the Pacific Northwest of North America. Everything from pedaling to the top just to enjoy the downhill, to big mountain climbs and descents are all forms of all mountain riding. Maybe you live somewhere in the mountains and want to ride your bike from your house, up the trails, and back down - that is AM.
PLUS sized bikes and Enduro
---
We've recently covered PLUS sized bikes, but it's worth mentioning that the main market for PLUS bikes is all mountain. Because PLUS is so new, the industry is still toying with where it will be useful and where it won't. You can expect to see cross genre bikes utilizing PLUS sized wheels begin to appear over the next couple seasons, but for now its home is AM.
Enduro really does only refer to a type of racing, but the title gets used broadly for bikes and other products. It's safe to say that the ultra cool sales guy at the boutique MTB shop is referring to an all mountain bike when he keeps saying 'enduro'.
Time to shop for your bike!
---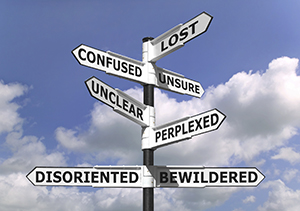 If you're a new bike customer or haven't purchased a new bike in a long time, you may find the new, modern bikes confusing and overwhelming. Walking into a bike shop can make you feel like you're lost at the corner of Perplexed Street and Bewildered Avenue. The choices of bikes for each genre has multiplied as have all the new terms and lingo associated with them, making it difficult to navigate your way through the sales floor.
We hope this quick run-down of the most popular genres in mountain bike options and the terms used to describe them is useful in your quest to find what new bike is best for you. Doing your homework before you buy can mean the difference between learning a couple months later that you purchased the wrong bike and happily riding your bike forever and ever, or at least until another hub standard is released.

Click here to search and compare your next bike right here on BikeRoar.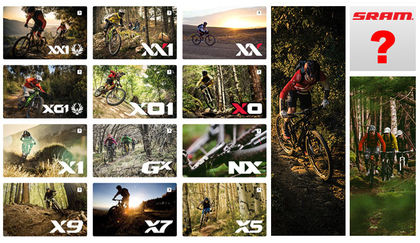 SRAM has expanded their MTB line of components with the addition of multiple new products
BikeRoar
brings you the scoop on everything new with...
READ MORE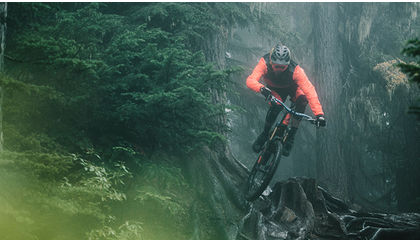 Looking for a new bike and want to know what PLUS bikes are all about?
BikeRoar
brings you the run down on everything PLUS...
READ MORE