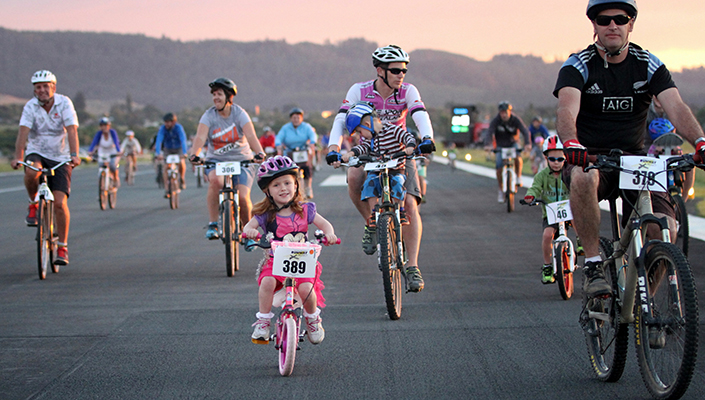 The only thing better than loving cycling, is teaching your kids to love it, too
You love cycling. You have a family. How can you share your love of riding with your family? There are two approaches to the topic, which in some ways go hand in hand:
Helping your family be understanding of your cycling
---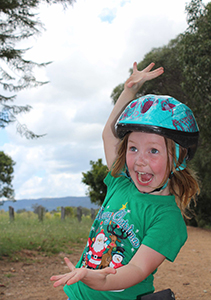 If you neglect your family (spouse and children) to pursue your own goals, then you may end up with a cranky family who hates cycling and only associates it with you not being home. Not everyone is a cycling nut. Not everyone understands the thrill of riding single track, a fast descent, or the sense of achievement from a big hill climb, and that's ok.
It is really important to get out and ride, to stay fit, and also have a break from the daily grind of work and kids. With that being said, you need to have a healthy balance between your bikes and your family. Spend time riding, plus time with the family. Be smart with your goals and do the best you can.
Your family shouldn't see cycling as a burden. Make your riding and training a positive experience for you and your family. Come home smiling and talk about all the great things in your ride (the awesome muddy tracks or the great view from the lookout). Don't come home and moan about how much your legs hurt and how frustrated you were when you got a flat tire.
All those negative comments in your children's ears could get taken the wrong way. They hear all the bad things about your ride (yes, sometimes kids do listen) and subsequently think that same way when you want to take them out for a ride.
How do you help your family enjoy cycling too?
---
Assuming you have a healthy balance between family life and bike life (and you're not neglecting the family and kids to pursue your own goals), you can help them enjoy your cycling passion. The kids see you smile as you come through the door all sweaty post ride. They laugh when you try hugging them and squeal when your sweaty arms touch them.
That's where the passion for cycling begins. Seeing a happy parent entices kids (and a non-cycling partner) to do the same.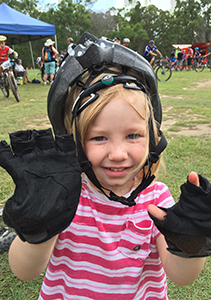 The right gear will make your kid safe, and comfortable
image: jaynerutter.com
Give them the right tools. It's hard work to ride a heavy bike. Imagine being a 26 kg child riding a bike that is 13 kg. I would be crying and saying that I wanted to go home if I had to ride a bike that was half my weight. A light bike makes a big difference. They won't want to ride if it's too hard.



Find your local bike dealer

Create opportunities to ride on different terrain. Bike paths, tennis courts, dirt tracks, skate parks, BMX/pump tracks are all good places to take kids. Some kids don't like dirt; some kids love it. Let them choose where they want to go. If you have more than one child, then you'll be used to the arguments when they want to go different places...
Make them comfortable and safe. Get a helmet that fits. That might sound obvious, but I see so many kids riding with helmets that don't fit. They flop around all over the place, into their eyes or off to one side. The helmets with the ratchet at the back are great as you can adjust them to fit growing heads. Imagine how uncomfortable it would be if your helmet flopped around when you rode? Dress the kids in the right clothes. No, they don't need a full cycling kit, but shoes, shorts and a t-shirt are good. Make sure they can reach the brakes and that they work.
Don't be a pushy parent. If they don't want to ride then don't push them. Don't try live out your cycling dreams through your kid. Junior world champion and world cup podium regular Troy Bronson started racing downhill at 13 years old. His parents were there at the track cheering and encouraging him. They didn't push him. They supported him by being there and by being involved in running the local downhill club. Of course you want to give lots of support and encouragement. Just don't be over the top. You don't want to scare them off!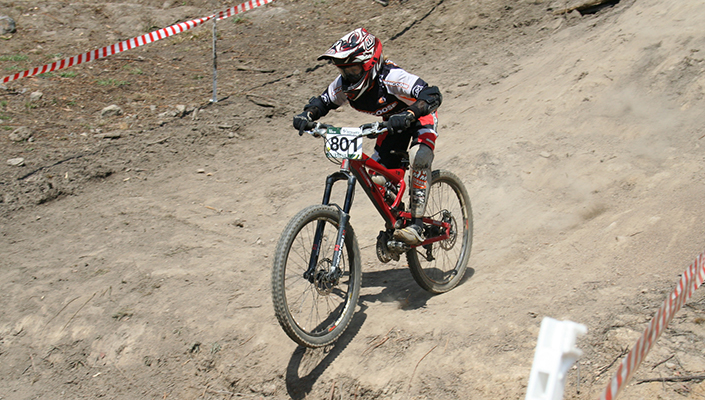 Now, jump on your bike next to your kid(s) and enjoy! There's nothing better than seeing the smile on their faces when they glance across to see if you saw the awesome stunts they did.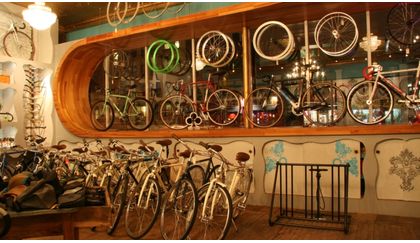 Finding the right bike shop is just as important as finding the right bike
BikeRoar
gives you some great tips on how to find the best bike shop...
READ MORE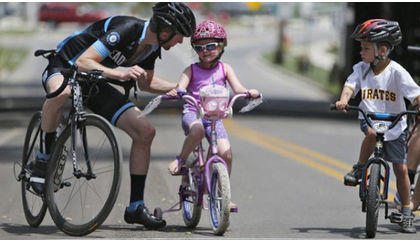 Finding the time to train can be hard enough on its own, when you add having a family, it can feel impossible
BikeRoar
gives you some great tips on how you can succeed...
READ MORE