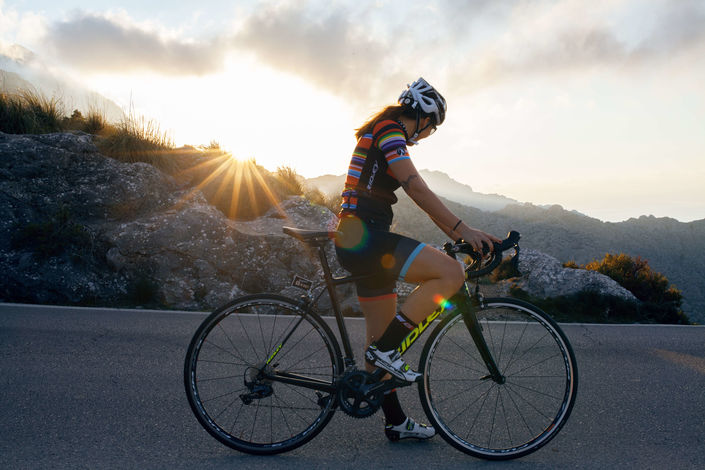 Today's women's bikes are made from the beginning with women's bodies in mind.
Sit up and beg, step-through town bikes for women have been around since before I was born. In the early days having a basket on the handlebars was more important than having a truly purposeful bike. The change came when people started thinking about designing performance-oriented bikes for women and their innate anatomical differences.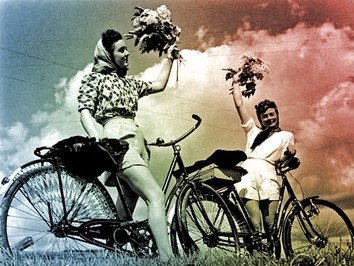 The days of women performing workshop surgery on a saddle to get a rideable 'cut-out' shape are thankfully in the past. Companies like Trek have been producing bikes and components specifically for women for almost 20 years and show no sign of slowing. In fact, many of the design inspirations behind "WSD" (Women's Specific Design) bikes have since been crossed over to men's compact, sloping top tube, or unisex geometry that allows a more comfortable, less racy, fit.
The majority of amateur and recreational cyclists, men and women, benefit from compact gearing and comfort geometry as opposed to the traditional long top tube, short seat tube, and aggressive aerodynamic geometry of road race bikes. The old styles just don't fit many cyclists well.
The idea behind the geometry or frame dimensions are, generally speaking, making bikes for a smaller rider with shorter reach. It has resulted in allowing weekend warriors from both sexes to ride high end road bikes without needing spinal surgery on Monday morning.
BikeRoar has an extensive list of bikes designed specifically for women. From here you can compare specifications and prices and find the nearest local bike shop which stocks the one you are looking for.
Characteristics of a women's-specific design bike
---
Shorter top tube
---
Women typically have a shorter torso and reach than men. Market research has also identified that female (and male) recreational cyclists prefer a more upright sitting position. Redesigning bikes to have less length in the top tube allows the rider to sit upright and increases comfort. It also allows the rider to comfortably rest their hands on the brake hoods.
Narrower handlebars
---
Aside from geometry, the components are also crucial to women-specific design. First are the handlebars. These will be narrower and, on a road bike, will have a shallower drop.

Have you noticed?:
These are great times to be a cyclist! Women-specific designs have really opened our awareness about the importance of "getting the bike to fit you, not trying to fit yourself to a bike". I have mentioned the rise of the sloping top tube and tall head tube, but have you also seen the explosion of professional bike fitting services in the majority of local bike shops?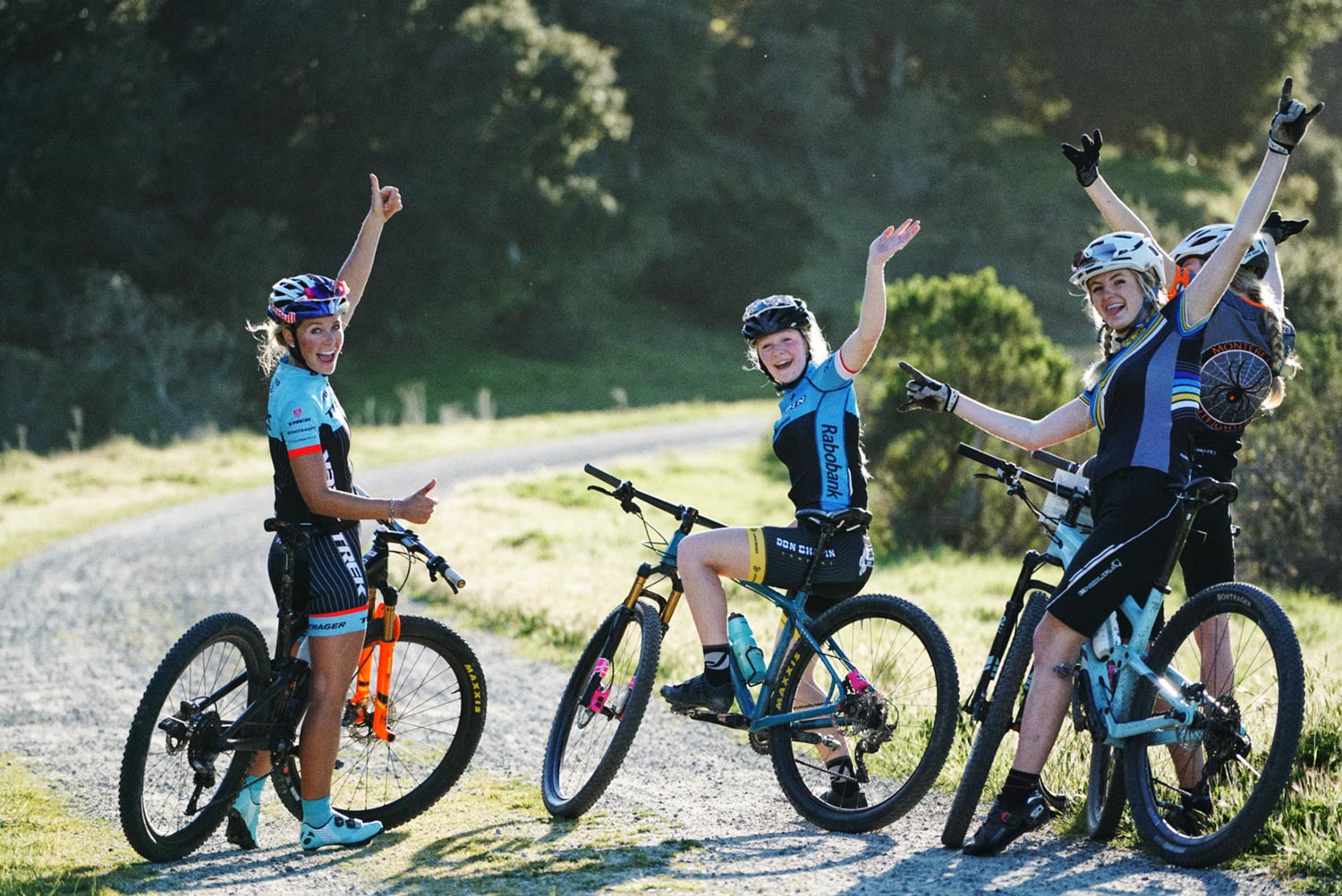 "A world with more girls riding is a world with stronger women." -
Trek Bicycle
Wider, shorter saddle
---
Saddles will be wider and shorter to accommodate the female anatomy. At the time mass produced women's bikes started appearing, we also saw a rise in the number of 'cut-out' designs created to help relieve pressure and discomfort in more sensitive areas. Often women's saddles will also have extra padding to help with comfort.
Color
---
What a hit and miss thing color is! From working in an LBS (local bike shop), I have seen some women fall in love with a pink and silver road bike, while others think it disgraceful that they would stereotype a female as always liking pink. Another color typically found on women's bikes is a light pastel blue. While some colors may be considered more masculine or feminine, they're not exclusive. Remember RadioShack-Leopard Trek's bikes at the 2013 Tour de France? T-Mobile's magenta (pink) Giants? How about any Bianchi in signature celeste green?

Did You Know?
The phrase "shrink it and pink it" is the old philosophy for making products attractive to women. Some brands are still guilty of this – thinking smaller and soft-pastel versions of their products are all it takes to suit women's needs. Fortunately, most brands have progressed beyond this narrow, stereotypical approach.
Color – it is a hard one to win. Manufacturers have gotten much better at offering a wide variety of colors and graphics. Choose whatever color you like. I'm glad all bikes aren't black, white and red... so boring.
A few more examples of women-specific bikes
---
Share what you love about your women's-specific bike with us in the comments below.
Editor's Note: This article was originally published Friday, Aug 2, 2013, and has been revised for editing, accuracy, updated images, and product references.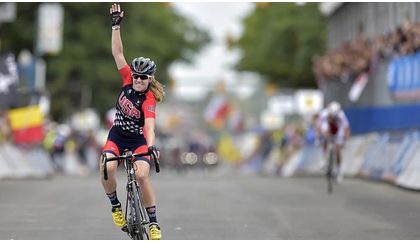 Women handle stress better, are more organized, and take fewer risks, making them better bikers then men. Don't believe us?
BikeRoar
has the science to prove it...
READ MORE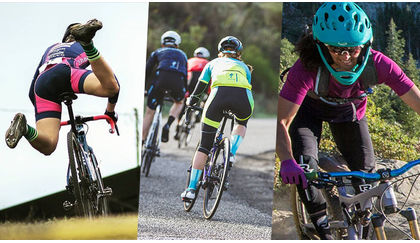 Bicycle gear for gals isn't just smaller men's versions. We look at bicycling products that really work to meet women's anatomy, proportions, and needs...
READ MORE