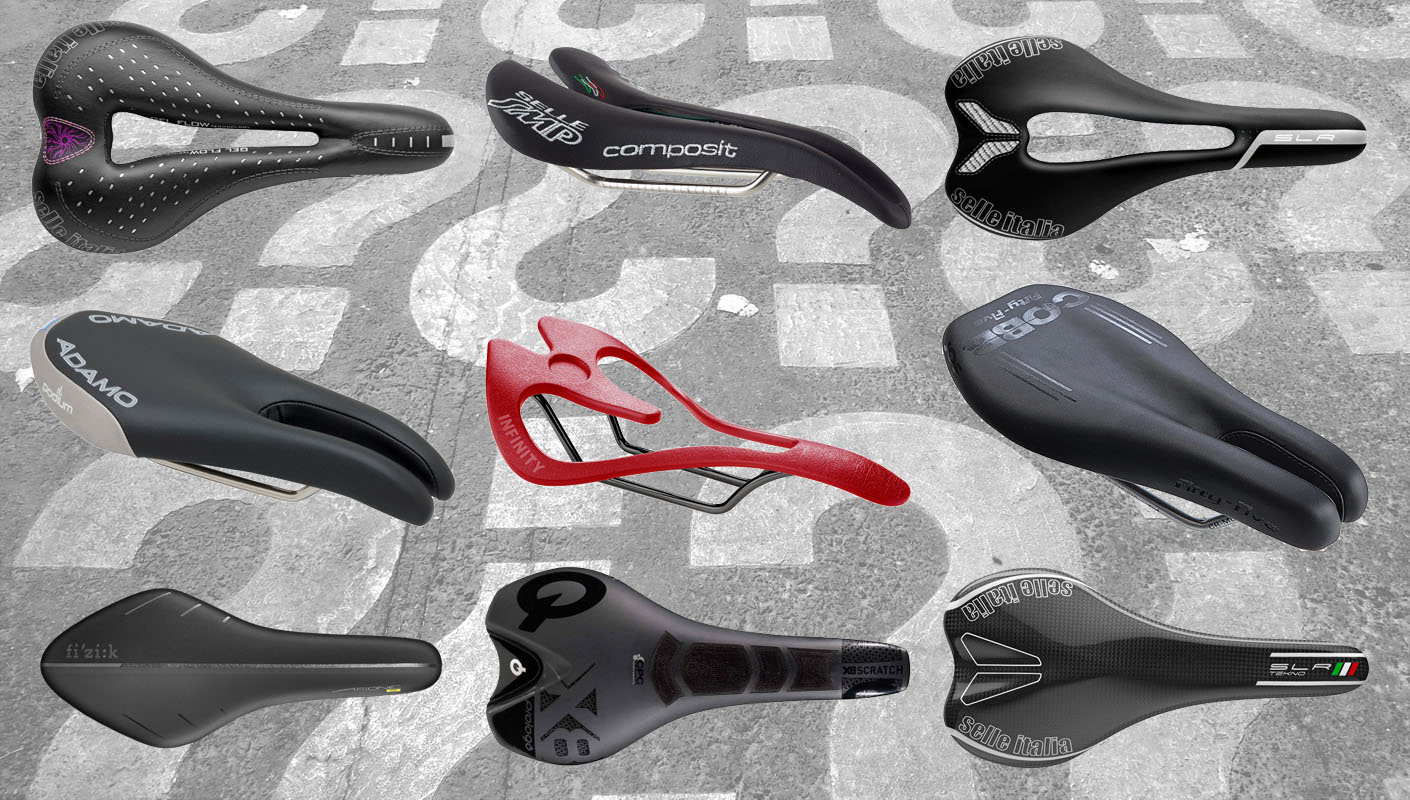 How many saddles do you have to try before you find the right one? As many as it takes.
Up until a few weeks ago, I was ready to throw my road bike in the bin due to saddle discomfort. I've been riding for a few years now, and for me, the experience has felt nothing like "sitting on a cloud" as I have heard other women claim to experience. No. For me, it has been closer to sitting on a bag of razorblades and marbles.
I'm currently on my 8th new saddle: the Infinity Bike Seat. Prior to finding it, each of its predecessors had been plucked from a different grouping of saddles — a fact I didn't know much about prior to wanting to give up riding altogether.
I've been bike fitted. I've tested each saddle on long and short rides and wearing different shorts and knicks... and through this painstaking process one of the things I have learned is that every body is different. Your physique, your flexibility, your strength — these are all things that impact the type of saddle you will need on the bike. Some people seem to be blessed with a typical, generic ass. Any saddle seems to suit them fine, and there are normally no complaints of discomfort.
Then you have people like me, convinced that our asses must be shaped like dodecahedrons because nothing seems to be comfortable.
Here is a breakdown of what I've tried, if only to give those like me a little bit of hope that there is a saddle for you out there somewhere!
Let's go for a ride down memory lane and look at some of my saddle attempts from days gone by.
Racing saddle
---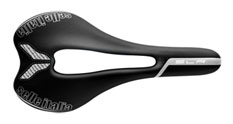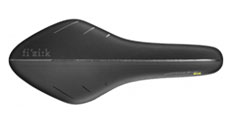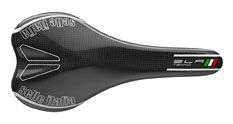 Racing saddles saddles are lightweight, narrow, and have a stiff top and minimal padding. Their light weight, stiffness, and shape allow road riders to go faster, transfer more power into pedaling forward, and provide just enough support for riders who are stretched out and leaning forward.
I had been recommended the Selle Italia SLR Flow (with a center cutout to keep pressure off) by friends who swore by it. For me, I struggled to find the correct width at the back to make this one comfortable over long distances, but it held up ok on anything less than 40km.
It may have been, too, the saddle's cutout, which decreases pressure on the perineum, but shifts that load to the rest of the saddle contact area, primarily the sit bones.

DID YOU KNOW?
Most saddles you get on any serious bicycle are designed to be used in conjunction with padded cycling shorts. The saddles are designed to offer the least amount of contact possible so to prevent rubbing and chafing and with a good set of knicks are extremely comfortable. Learn more →
Gel saddle
---
You can find gel in many types of saddles, making this a variation, but the main features of gel saddles are that they provide significantly more cushioning than a racing saddle, are generally wider, and aim to better support sit bones. I tried two of these: the Selle Italia Diva Gel Flow and the Specialized Oura.
Ironically, I found that more cushioning does not equal more comfort. This can be especially true of gel saddles with large gel areas, rather than targeted ones, as the gel can get squished out from under sit bones and up into other spots you don't want.

TIP:
Get comfortable calling it a bike 'saddle' rather than a 'seat.' Either way, most everyone will know what you're refrering to, but saddle is the proper term, whereas a seat, in the specific sense, is designed to support the rider's buttocks and back, usually in a semi-reclined position.
Noseless saddle
---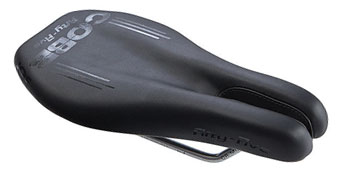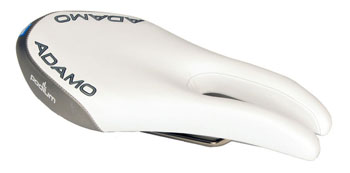 At the risk of over-sharing, I found most of my discomfort was from frontal pressure, so I was pretty excited to try out a noseless saddle. These are mostly created gender-specific to reduce pressure in sensitive areas for both men and women. These saddles have medium padding and have no nose (the clue is in the title there), by either being split down center or having the centerline recessed. I tried the Cobb 55 and the Adamo Podium (which is now replaced in ISM's saddle line up by the PL 1.0).

SMP saddles, like the Composit, have dipped noses.
The key always, and seemingly more so here, is to make sure your saddle position is correct. I found noseless saddles most affect your reach to the bars; you are tempted to slide backwards because of the weird feeling of the saddle having little or no nose. This is undoubtedly why saddle brand Selle SMP (with a beak-like dipped nose) advises in their setup instructions, "the distance between the saddle point and handlebars can be reduced by 5 - 10 - 15 mm."
My overall impression of noseless saddles was not too bad — best if you intend on doing time trials or have tri bars on your bike!
Mountain bike saddle
---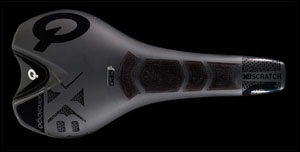 My most recent attempt at comfort before finding my Forever Saddle, was to put a mountain bike saddle on my road bike. I know, I know... but I was desperate. These are fairly narrow with medium padding, a shaped rear, and are reinforced to cope with the impacts of mountain biking.
I tried the Prologo Scratch X8: this one was fine for short rides of 30km or less but as soon I went over that distance, its flatter surface, though listed as rounded, really irritated my sit bones and ended up being as bad for me as the race saddle.
Current saddle: Infinity Bike Seat
---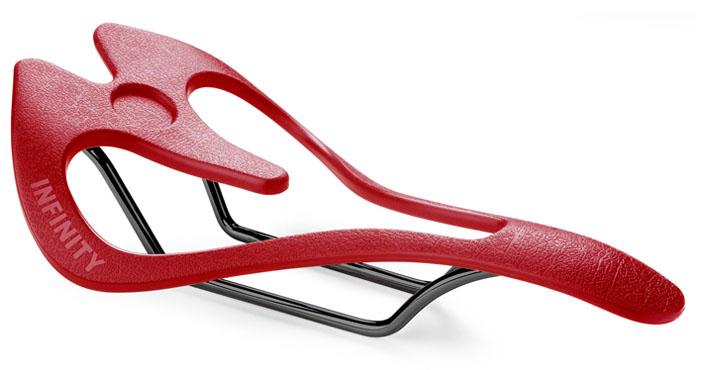 I saw a friend with an Infinity Bike Seat a few months back, and my first thought was, "That looks really weird!" So, naturally, I wanted to try it. I asked her if I could take it for a spin around the block and, although I was unprepared and wearing jean shorts, it seemed to be quite comfortable.
The thing that really got me though was Infinity's guarantee: basically, love it or your money back. I figured I had absolutely nothing to lose!
The Infinity Bike Seat can best be described as a full cut out design. All that's left of the seat is the outline. It was designed by Dr. Vincent Marcel to solve his own problem of saddle sores and discomfort while riding. A Kickstarter success story, the N-Series prototype raised almost $190,000, which goes to show how many of us out there are longing for a comfier ride. It's lightweight at less than 210g and flexes with you without losing the support you need while riding. Since introducing the original design, Infinity has added two saddles with top-grain leather and padding, the fully covered L-Series and the signature full-cutout L2.
I think this one's a keeper, everyone!
Finding YOUR saddle
---
Remember, just because particular saddles didn't work for me, it doesn't mean there aren't thousands of people who swear by them and they may work wonderfully for you. Trial and error (plus some cool technology) makes for a perfect fit.
If you're not happy with the saddle you've got, try another one. Most local bike shops are incredibly helpful to finding the right saddle. First, don't be shy — start a conversation about your saddle needs and the experienced staff can usually set you in the right direction. Shops often have trial/demo saddles or offer generous exchange policies that will allow you to try and switch saddles until you discover the one you are happy with.
Keep in mind that your overall fit on the bike affects saddle comfort. Don't be too quick to dismiss a saddle before you've had a proper bike fit.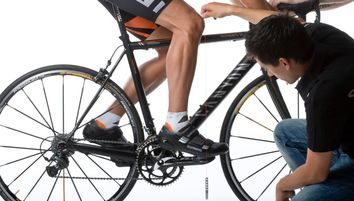 How many ways are there to skin a cat? Probably about the same as there are ways to set your saddle height correctly...
READ MORE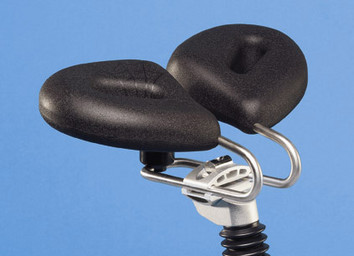 BikeRoar's guide to purchasing the right saddle for your riding style so you can ride pain free...
READ MORE