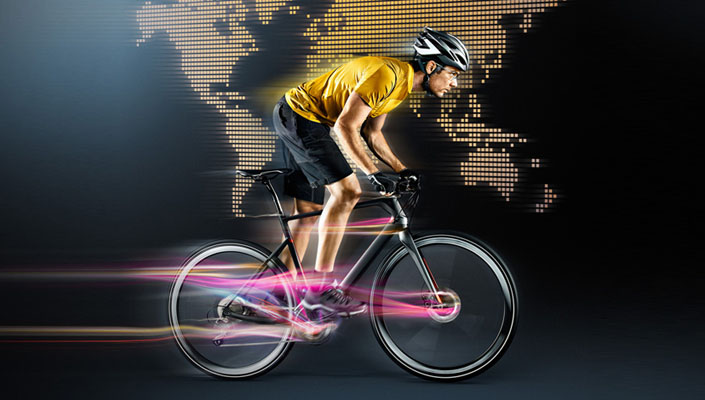 A race of innovation for Eurobike Gold Awards
First came the global, trans-fat loaded witch hunt, after Willy Wonka made the announcement of his Golden Tickets. Then came Eurobike with their Gold Awards. To those in the bike industry, they are just as prestigious; a much sought after trophy for bike businesses around the world.
More than 500 entries in this year's Trade Show underwent 2 days of extensive analysis, evaluation and discussion by expert panels and judges for one of 12 coveted awards.
"At a time when the bicycle industry is witnessing an explosion in innovation, there are still products that stand out from the rest of the field. These products are setting new industry benchmarks for technical innovation and outstanding design. Only such products deserve to receive a Eurobike Gold Award," said Dirk Heidrich, Eurobike project manager, Messe Friedrichshafen.
Let's take a look at the 2015 honor roll:
1. Compact e-bike Radius by Winora
---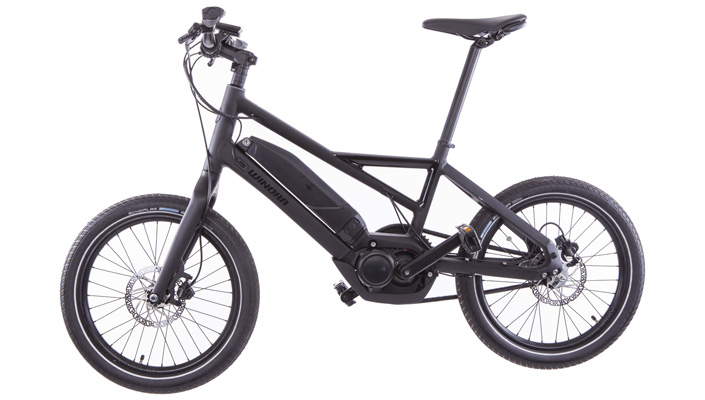 It's the way the world is going - urban environments with reduced living space... That's why the Winora Radius e-bike's Yamaha motor and compact dimensions provide the balance between performance and storage.
What did the judges say? "This compact e-bike is good fun. It's a zippy little vehicle to get around on, but requires little space to park, making it ideal for urban dwellers. Further bonuses include clever details, such as foldable components and a well-placed handle to carry it with."
2. E-mountain bike Turbo Levo FSR by Specialized
---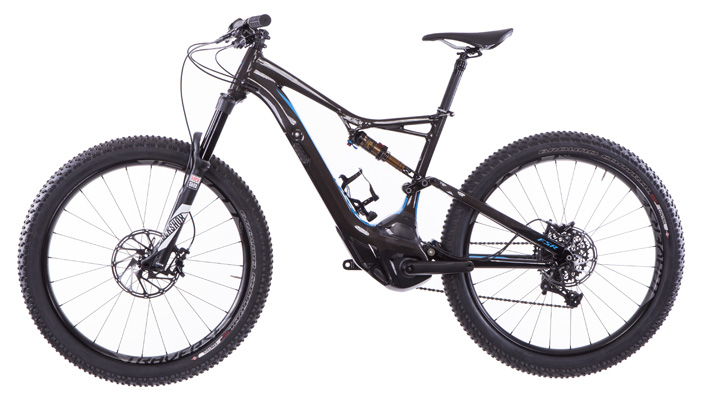 Whatever your personal opinion on e-MTB's, think again because Specialized now has skin in the game. They've spent the time on research and development to find a perfect solution for system integration of e-bike technology components.
What did the judges say? "This bike is sensational. This young product segment will also attract mountain bikers who previously got along fine without e-power. The way the Brose drive system has been integrated is ingenious."
3. E-bike Commuter Bike by Coboc
---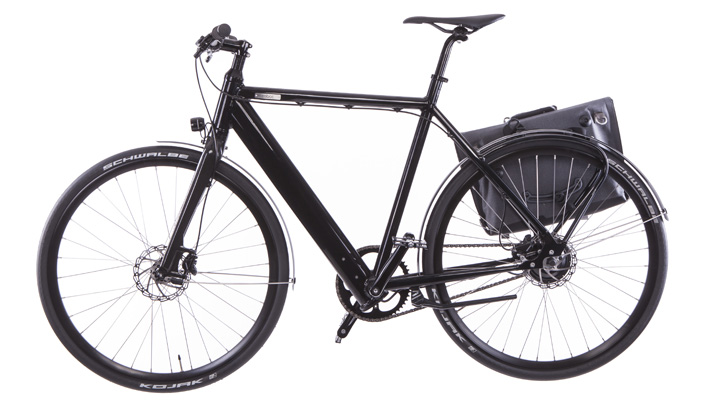 Invisible e-bikes are becoming more and more in demand. Yes we want e-bikes, no - we don't want everyone to know it. This German manufacturer has one upped the rest with their Commuter Bike - perfect for everyday urban use.
What did the judges say? "This bike is very attractive. Even at second glance, it's impossible to tell it's an e-bike. The drive technology feels superb. Due to its low weight, this e-bike's also easy to ride even if the power is switched off."
4. Bike carrier Bike-Lift by EAL
---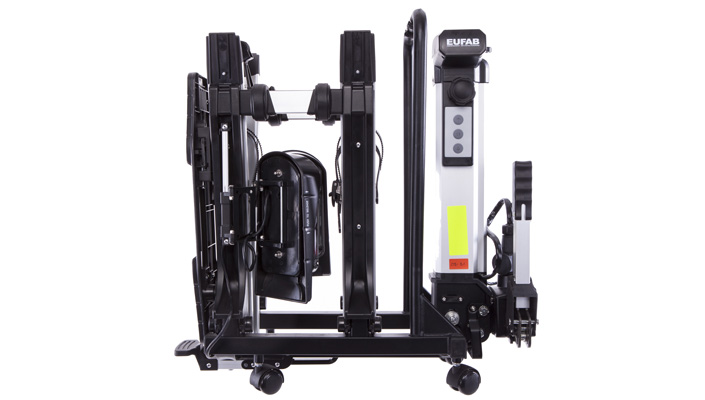 With the rise of e-bikes comes the problem of muscling around the excess weight - particularly when transporting them by car. The Bike-Lift by EAL is a rear-mounted bike carrier featuring an electric lift that lifts bikes up and lowers them back to the ground.
What did the judges say? "When transporting e-bikes, older people find it especially hard to heave it onto the bike carrier. The idea of including a lift in the bike rack was new to us and is therefore really progressive. Furthermore, when not in use the bike lift can be folded up compactly and its castors make it easy to move."
5. Modular Pumptrack by Bikeparkitect
---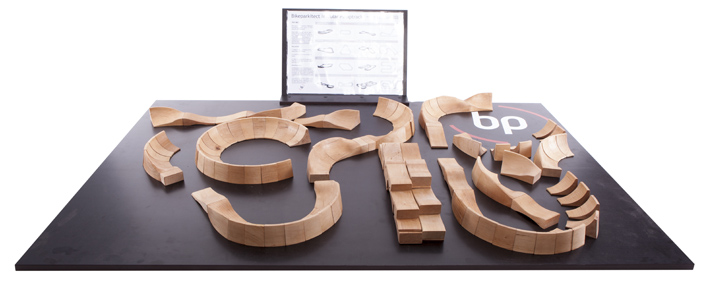 As if pump tracks weren't enough fun, now you can bring one with you quickly and easily. Perfect for any event thanks to its modular system. Bikeparkitect's modular Pumptrack can be quickly assembled and with the help of scaled down models, planning is easy and enjoyable.
What did the judges say? "We were immediately impressed by the concept of a modular system for bike parks. As a model, it's fun and easy to plan how to assemble the modules. As a result, a course for events is quick to set up. Each of the components of the modular bike park is simple to transport and can also be assembled and disassembled with ease in urban areas."
6. E-cargo bike Spicy Curry by Yuba Bicycles
---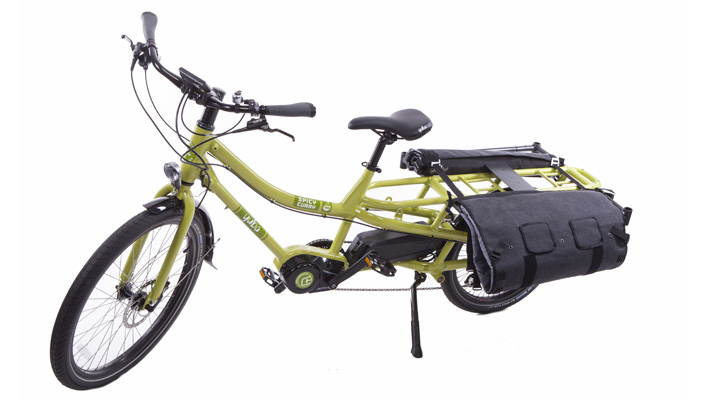 There's no doubt that cargo bikes are coming back in - and as they should be. Californian bike-maker Yuba is one of the leading brands pioneering the revival of cargo bikes and its Spicy Curry model is now the flagship in the e-bike segment.
What did the judges say? "This electric-powered cargo bike is a smart way of helping to get rid of cars in urban areas. This is an excellent solution for transporting payloads, even if they're heavy. At first glance, the bike might look a little plodding, but it in fact it's adept at weaving very swiftly in and out of traffic."
7. Road bike Slate Force CX1 by Cannondale
---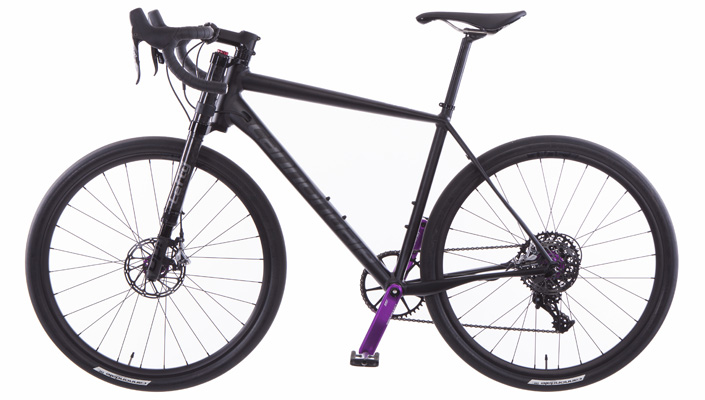 N+1 eat your heart out. Gravel bikes (road bikes built also for use off-road and on dirt and gravel tracks) are THE trending item for next year's lineup. Cannondale's Slate Force CX1 takes this idea and runs (or rides?) with it.
What did the judges say? "This new bike by Cannondale combines two worlds that usually have little to do with one another. It echoes elements of a mountain bike and interprets these for road use. As a result, it taps into a bigger target group of cyclists."
8. Cross-Bike U.P. by Open Cycle
---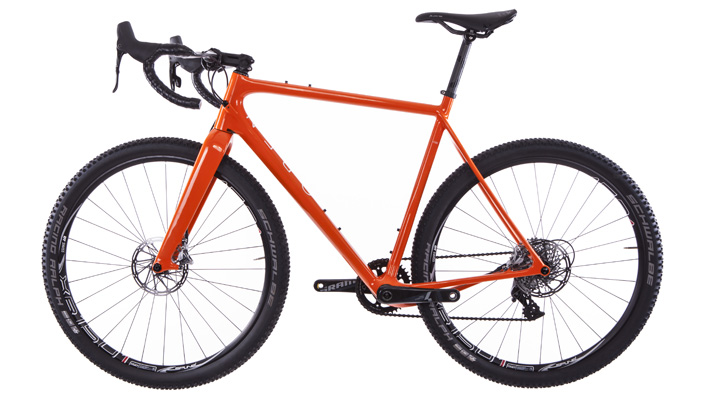 For those among us who just can't decide what kind of riding we want to do today, Open Cycle's Cross-Bike has brand spanking new geometry featuring parts with clearance for mtb tires, all manufactured to the lightweight and speedy specs we have come to know and love.
What did the judges say? "Apart from the frame's attractive, eyecatching design, this cross bike's open concept is value for money. Because it allows the attachment of different sizes of wheel and types of tire. Therefore, the U.P. is especially good at handling different sorts of terrain."
9. Kids MTB Belter 20 Trail 3S by Early Rider
---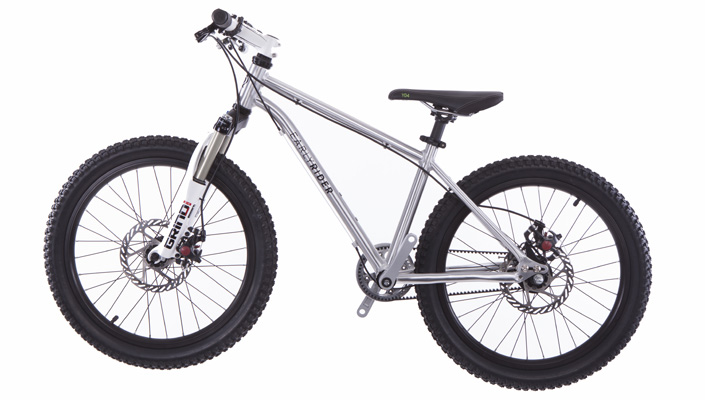 Despite debate around the best types of bikes for our youngsters, there is no doubt that a purpose built bike for youth is ideal. Early Rider has brought just this to the Euro Bike table this year with a sharp and sleek design.
What did the judges say? "There aren't many children's bikes that look like adults' mountain bikes. But the Belter is one of them. It's good value because all key components like brake levers with shorter grips, short chainsets and gear levers are tailored to children. It even has high-quality tires, which in this product segment tends to be the exception."
10. Cycling glasses Variatronic S by Uvex
---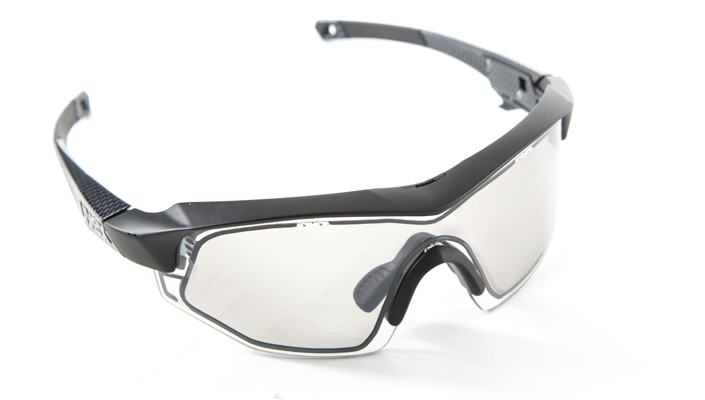 Woah. Didn't know I needed these until I saw how fast they react (1/10th of a SECOND) to different light conditions. No more squinting, no more popping out lenses and no more bulky glasses case carriers.
What did the judges say? "We were impressed by the sensor technology in these cycling glasses. The tint changes with the light so quickly, unlike any other glasses we're aware of."
11. Cycling jacket Diamond by Pure Electric
---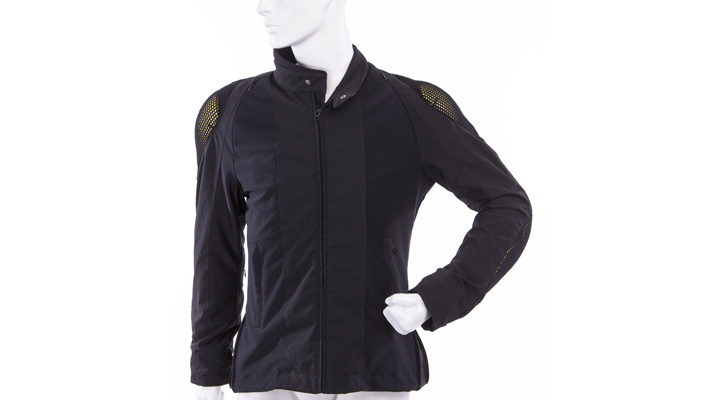 The increased speeds that e-bikes (or massive thighs) allow us to travel at require increased focus on safety gear - Enter Pure Electric with their safety jacket, to help you out if you stack it at 45kph.
What did the judges say? "This bike jacket applies some of the elements of motorbike gear to the needs of S-pedelec cyclists. The integrated protectors make this aspect particularly clear. At the same time the jacket is very comfortable to wear."
12. Mountain bike Aenimal Bhulk by Eurocompositi
---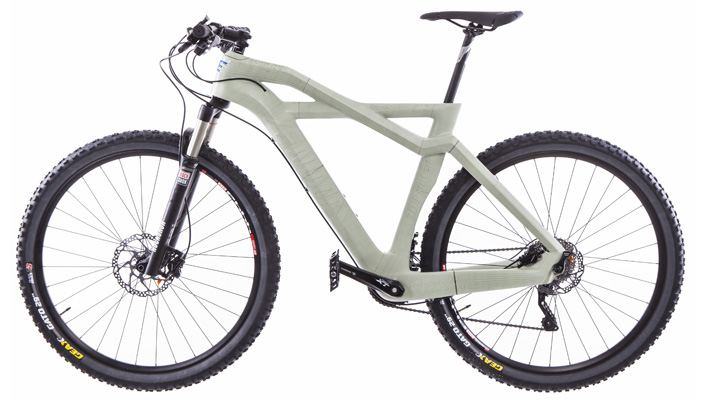 Until recently, 3D frame printing has been a marriage of Mr. Novelty and Ms. Impractical. Until now. The Aenimal Bhulk's frame is manufactured using 3D printing with the biopolymer used coming from sustainable sources.
What did the judges say? "The Aenimal Bhulk could start a new trend. It's the first mountain bike where a 3D printer is used to make the frame from biodegradable, recyclable, and recycled materials. We're presenting this innovation with an award because its technology is so visionary that it could revolutionize the way bikes are customized and manufactured."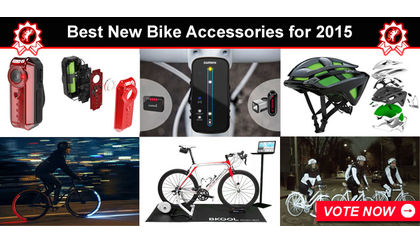 There are usually common themes running through new bike accessories and training aids that arrive on the market and this year has been no exception. 2015 has been all about two things in particular: bike safety and training efficiency...
READ MORE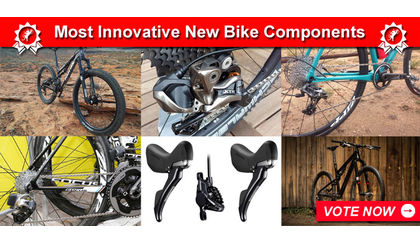 2015 has seen some awesome new products emerging. Some are an innovative improvement on existing technology, others perhaps herald a new era of how we ride our bikes...
READ MORE