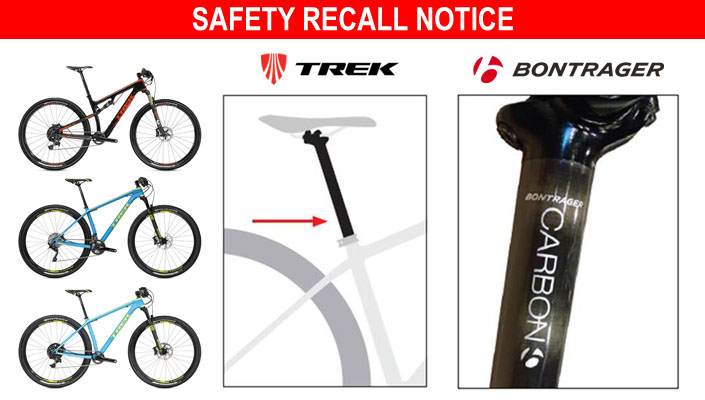 Trek Bicycle is recalling a small number of Trek 9.8 Superfly mountain bikes because their carbon fiber seatposts can crack and break. Trek will replace the seatpost on an affected bicycle, free of charge.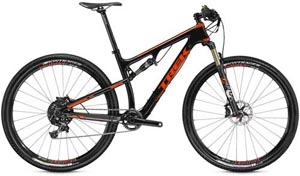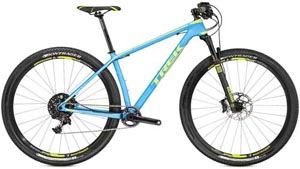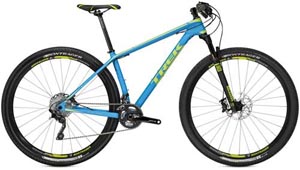 Trek Superfly 9.8 FS SL, X1, and XT
Fatigue from tightening of the seat clamp may lead the seatposts to eventually crack or break, which could lead to a loss of control for the rider. Trek has received two reports of the seatposts cracking, but neither resulted in injury.
The recall affects about 330 bikes, models Trek 9.8 Superfly FS SL, X1 and XT, model year 2015, with Bontrager Approved Carbon seatposts. The bikes were sold nationwide from September 2014 through July 2015 for about $5,300 for the FS SL and about $3,500 for the X1 and XT bicycles. Recalled bicycles have a serial number ending in J or K. The serial number is located on the bottom of the bicycle frame. Superfly FS, X1 or XT is printed on the bicycle's top tube. Trek is printed on the frame downtube. "Bontrager Carbon" is printed on the seatpost.
Consumers should immediately stop using the recalled bicycles and contact an authorized Trek retailer for a free replacement seatpost plus a $20 coupon toward any Bontrager merchandise. The coupon can be used through the end of this year at a local authorized Trek retailer.
Consumer may contact Trek at 800-373-4594 from 8AM to 6PM CT Monday through Friday, or online at www.trekbikes.com and click on Safety & Recalls at the bottom of the page for more information.
More recall information:
:: Recall Notice on the CPSC website.
:: Recall Notice on Trek Bicycles website.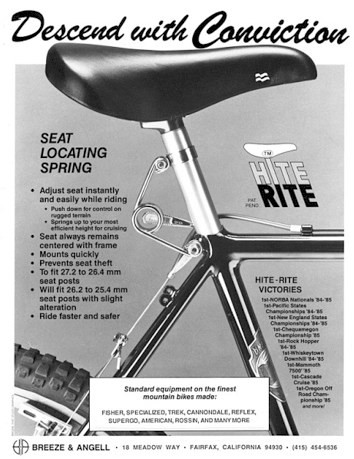 Dropper seatposts are actually getting good enough to bother using. I know that will not be a popular statement but in light of the speed of progression of other mountain bike technology they seem to be the most slowly evolving component of all time...
READ MORE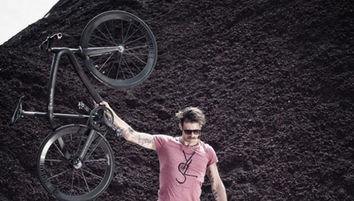 Cycling is a sport very much affected by ones power to weight ratio. It's the driving force behind bikes becoming lighter and the number one reason professional cyclists try to control their body weight. But the average weekend rider can't drop kilos of body weight without affecting their normal lifestyle so they tend to turn to their bikes in a bid to lose unwanted weight...
READ MORE