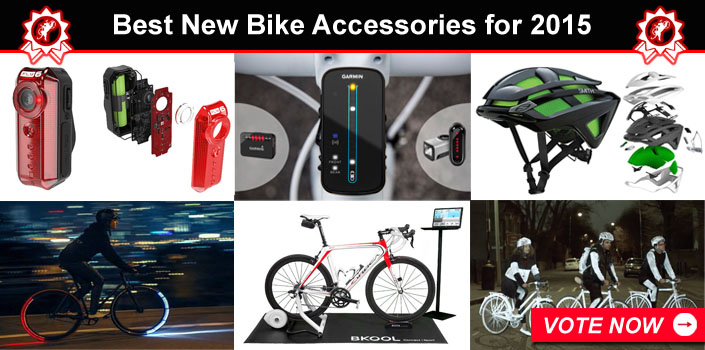 Which accessory do you think is 2015's best so far? Vote Below!
There are usually common themes running through new bike accessories and training aids that arrive on the market and this year has been no exception. 2015 has been all about two things in particular: bike safety and training efficiency.
Check out these six new accessories and decide which you think is the best of 2015 so far. Place your vote in our poll at the end of this article.
---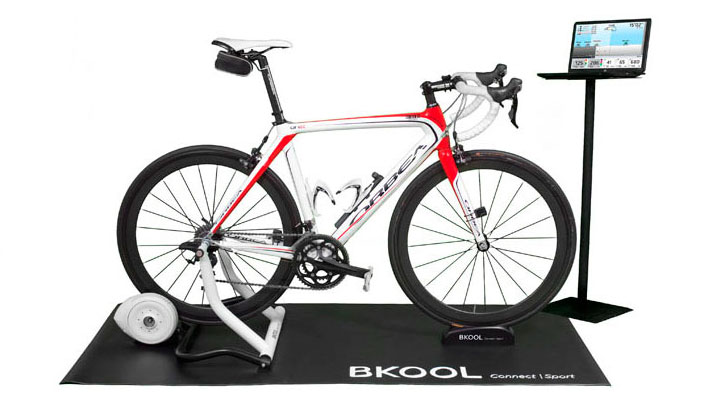 At the top of the list of training accessories is the BKool Trainer. The BKool is an ANT+ electronic trainer built for interactive 3D training and multiplayer online racing using the company's software, which works on both PC and Mac computers. The BKool allows riders to compete in virtual races with other cyclists anywhere in the world while simultaneously monitoring power output and other vital performance data.
In addition to racing against other riders, the BKool allows you to chat to your fellow competitors while you race by utilizing built-in audio hook-up. These virtual races are taking place around the globe 24/7, so it's easy to find a ride that fits in with your training times: simply surf through the menu to see what rides are popular, how many people have signed up to compete, and when. At any given time, you can usually find at least a few people lined up for a route that starts within five or 10 minutes.
The video format allows you to keep track of fellow riders with a rolling scoreboard in the corner of the screen while still immersing yourself in the scenery of some of the most iconic routes in cycling folklore. The elevation changes in the virtual terrain sync up nicely with the resistance changes on the trainer, which adds to the realism and to the intensity of the experience.
The power readings appear to be slightly inaccurate, but consistent. Reports range from between 4% and 8% margin of error, which sounds like a lot if you're a data junkie. However, for training purposes it still does the job, as the error is consistent throughout the power curve. In other words, if you're actually putting out 250W but the BKool tells you it's only 241W, it will tell you the same thing tomorrow and the next day, so you can make incremental adjustments in your training plan if need be.
In terms of hardware, the BKool tips the scales at a reasonably solid 11.6kg (25.5lb), which provides adequate stability, and the new additions of slide-out stabilizer feet add to the feeling of safety and solidarity. When riding in the saddle there is no untoward movement from side to side, and the power reading remains pretty consistent regardless of riding position.
While it doesn't provide all the accuracy of higher-end trainers, at $649 the BKool is a fun and affordable way to get decent power feedback and entertain yourself as you slog your way through those seemingly endless indoor workouts.
---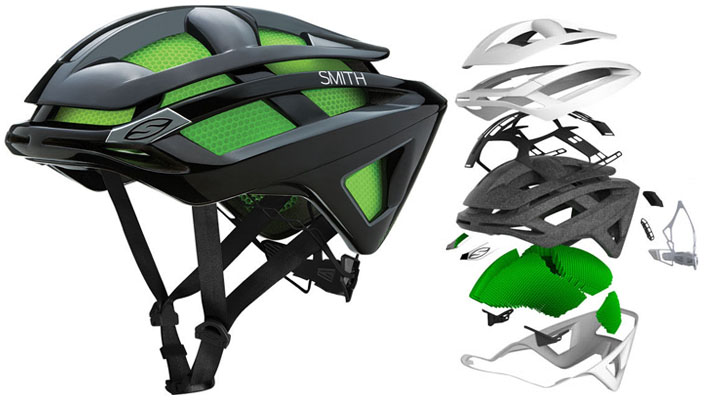 Moving from training to safety, Smith have launched a new road helmet, the Overtake, after the success of their MTB lid, the Forefront. The Overtake is not simply a trimmed-down Forefront, though - it's a completely new design and features Smith's patented Koroyd honeycomb structure. This means the Overtake sits in closer contact with the head than other helmets and has less EPS foam padding.
Starting at $250, the Overtake is reserved for the riders seeking a top-of-the-line helmet. It competes with the Giro Aeon, Specialized Evade and Prevail, and Bell Gage, and it certainly belongs in such respected company.
In addition to Smith's Aerocore (a trademarked version of a combination of EPS foam and Koroyd) protection, it will be offering Mips anti-concussion inserts in every helmet in its line, making Smith the first brand to offer a full line of Mips-equipped helmets and the first to put Mips into a high-end road racing helmet. According to Smith's PR team, a version of the Overtake with Mips will add between 28 and 30 grams, and a $60 bump in price.
At this higher end of the market, weight becomes a buying consideration, and again it seems that Smith have come up with the goods. Although a large-sized Overtake is 48 grams heavier than the Giro Aeon, it comes in 9 grams under the weight of the aero Air Attack and 61 grams less than the Specialized Evade.
The Overtake has a snug fit, looks uber-cool, ticks all the safety boxes, is well-ventilated, aero and light - definitely worth checking out.
---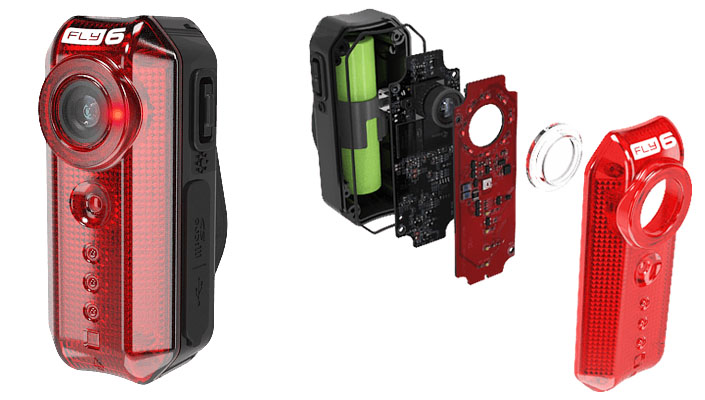 A helmet will protect your head, but who's looking out for you from behind? The Fly6 Tail Light camera could be the answer.
The Fly6 delivers good quality video and audio footage of the road behind you, all built into a tail light that has a run time of around 5 hours.
Users of the Fly6 will probably fall into one of two categories: riders who often do battle with heavy traffic and want to feel less vulnerable, and those who just want to use it to record their rides but don't want to fork out for a Go-Pro or something similar.
The Fly6 is supplied with two seatpost mounting brackets so the device can be shared between a pair of bikes. Two rubber straps are used to attach the bracket to the seatpost and alignment spacers are provided (5° and 10°) for fine-tuning the camera angle. In total, there are two pairs of short mounting straps, one pair of long straps, two 5° spacers, two 10° spacers, plus one adaptor for aero seatposts.
It also comes with a full-color quick-start guide with detailed instructions available for download, a mini USB to USB cable for charging the unit and downloading video files, and an 8GB micro SDHC card.
In the event of an accident and when the bike is tilted more than 45 degrees for longer than three seconds, the Fly6 will activate a shutdown mode that will see it turn off one hour later to protect the footage.
The camera records at 30 frames per second with a resolution of 1280 x 720 pixels. The plastic lens provides a 130° view and video is encoded in AVI format using H.264 compression. Sound is recorded in 16-bit mono at 32KHz. All recordings get a time and date stamp that is set by the user by downloading a configuration file. Two hours of video is recorded before the unit automatically loops back to begin recording again.
It is naïve to think that a video camera will prevent dangerous drivers putting riders in jeopardy, but at very least it can help to identify the culprits - at only $169, the Fly6 seems to be a sensible investment.
---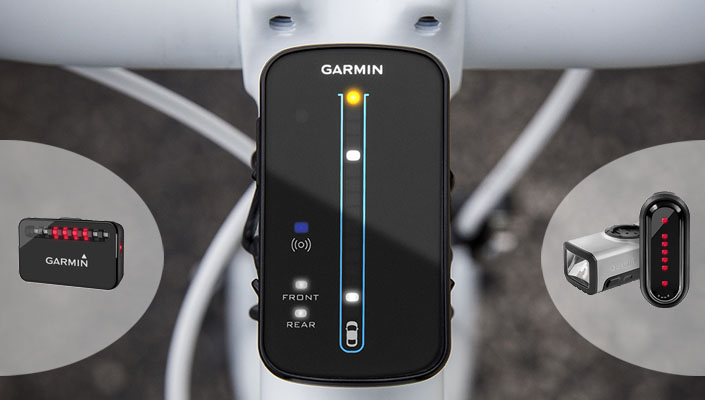 If the Fly6 is passive protection, the Garmin Varia Bike Radar is proactive defensive riding. The system comes as a package - the radar, which mounts to the back of your bike and warns of approaching cars, and Varia Smart Lights, a front and rear light set that automatically adjust brightness and angle based on GPS speed information.
The radar unit sits on your rear seatpost and detects approaching traffic from behind - this information is transmitted to either a small display computer or to a synced Garmin Edge device.
The rear radar also has a bike light of sorts built into it. You can keep it set for constant-on or flashing, and when no cars are around it'll act just as a normal light in that respect.
But, as a car approaches it'll start to slowly increase in horizontal width - expanding (and blinking) to warn cars that you're there. The closer the car gets, the more vigorously it blinks.
Meanwhile, up on the front display it'll show you where the car is and the little yellow dot will slowly move towards you (the top). The system can handle multiple cars, and will show one dot for each car.
Once the car passes, the system will turn green.
The price for the radar is $199 not including the display, or $299 including the display unit. A high percentage of cyclists already use compatible Garmin Edge devices, so most will pay only $199.
Now for the Smart Lights. The front light beam automatically adjusts its focus point based upon your speed - the faster you're going the further out the beam reaches, as you're covering more ground per second. The rear light syncs up with your Garmin Edge device and acts as a turn signal if you are riding a course that you've programmed into your GPS - clever! They're not cheap though, with the front light selling for $199 and the rear light for a more modest $69.
5. Volvo Life Paint
---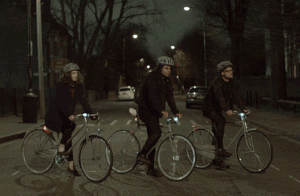 Another take on illuminating bikes and their riders is Volvo LifePaint: it's a spray-on material that attaches itself to clothes and other surfaces. In natural light it is invisible - but it bursts into bright, white reflectiveness the moment it catches the beam of a car's headlights.
It is not yet for sale, but Volvo predict it will be flying off the shelves when retailers begin selling it at the end of the year.
The paint lasts for about a week and is safe to spray on clothes, helmets, bikes, and even your skin. It does wash off, though, so it would be advisable to reapply after it rains! It is no substitute for good bike lights, but it's a novel idea and a great way to draw attention to yourself on the road. As we know, it's the rider that goes unnoticed who often runs afoul of inattentive drivers.
Volvo Cars presents Life Paint.
---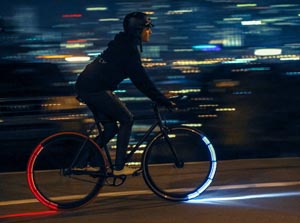 Another way to get noticed is to get yourself some RevoLights. These super-high visibility LED lights attach to your rims and as you build up speed they become a solid blur, appearing to other road users to be a solid bar of light, illuminating the road to the front and sides and making you unmissable in terms of visibility.
Starting from $199, these lights are not only fantastic for self-preservation, they'll give you some serious street cred with their awesome gyroscopic geekiness. The Revolights are built with internal gyroscopes that allow the lights to know where ground is and only activates the lights that are appropriate. The only time it breaks from this pattern is when you come to an abrupt stop. When this occurs, they cycle around the ring of lights, landing immediately at their proper activated position. Very cool, but the main thing once again is that you'll get noticed - get noticed and stay safe.
Revolights. The Bike Lighting System of the Future.
Which of these accessories is the best of 2015? Tell us with your vote below - VOTE NOW!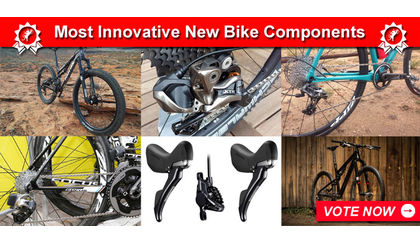 2015 has seen some awesome new products emerging. Some are an innovative improvement on existing technology, others perhaps herald a new era of how we ride our bikes...
READ MORE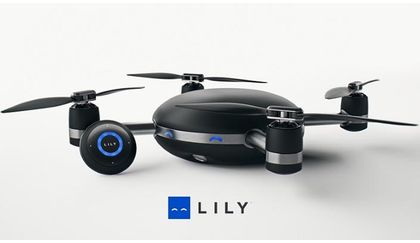 Lily is "the world's first throw-and-shoot camera" - a feature-rich smart drone that follows its owner to capture high-quality cinematic aerial video and photos. It's the next level (or two!) of action video and technology...
READ MORE