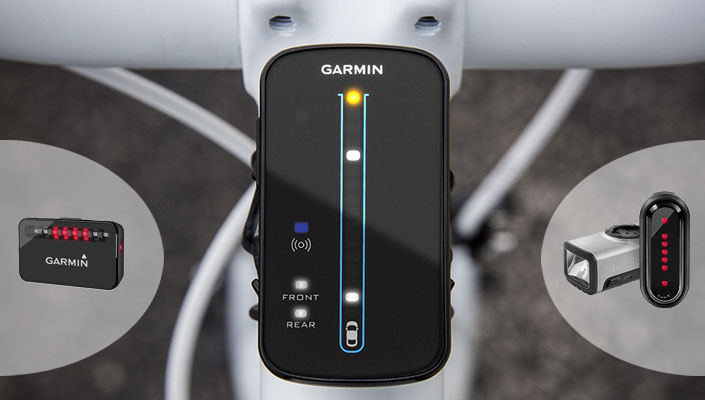 Garmin Varia Rearview Radar and Smart Bike Light Systems
Garmin is always on the lookout for new technology to add to their impressive portfolio of cycling related products - remember Metrigear? That became the Vector pedal spindle power meter. Earlier this year Garmin also acquired iKubu and its Backtracker bike radar. In six short months Garmin is about to release the Varia.
The Varia consists of a rear facing radar with an optional display unit for the bicycle cockpit. The radar can be used alone, but only if you have an Edge 1000 computer, otherwise you will have to buy the display unit as well.
Rearview Radar
---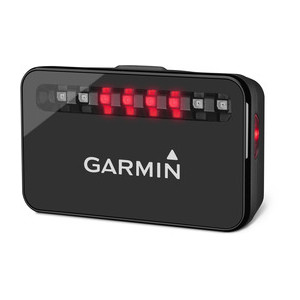 The Rearview Radar is able to pick up vehicles approaching from behind at a maximum distance of 140 meters (153 yards). Varia can track multiple vehicles, (up to 8 apparently), and indicate relative speed and what Garmin calls a "threat level" on the display unit. The seatpost attached radar unit incorporates a horizontal row of flashing lights which activate to warn traffic of the cyclist (you) ahead.
In essence, it all sounds like a great idea, although having another unit on the prime real estate that is the bicycle cockpit may deter some. At the moment only being compatible with the Edge 1000 means it's getting expensive to do without the seperate display. Hopefully the next generation of Garmin computers will offer compatibility in a more affordable computer model.
How useful is it knowing of rearward traffic? I can think of some situations like riding open roads with minimal traffic, when using the whole lane when descending or for touring cyclists on roads rarely used by bikes - the situations where it is probably wise to ride the shoulder as far over as possible (road trains in outback Australia comes to mind...although hopefully you would hear them coming!)
I would be interested to know if it will pick up other riders while in a bunch? This alone could kill the idea for many cyclists.
Garmin Varia Rearview Radar: World's First Cycling Radar - Promotional Video
Smart Lights
---
Of equal interest is the yet to be released Varia light system. These "smart bike lights" have some great features - but only when paired, again, with the Edge 1000.
If you have this computer, the front light auto adjusts its throw dependent on your speed - the faster you are travelling the further up the road the light projects. Similarly the tail light increases its brightness as you slow. The intensity of emitted light also automatically adjusts to suit ambient conditions when mated with the Edge 1000 unit.
With two tail lights there is also the added feature of being able to indicate upcoming turns via the remote.
How much does this new tech cost? The Varia Rearview Radar is $199 USD for the tail unit alone or bundled with the display for $299. The light system is available as a front unit ($199), tail unit ($69), or together in a bundle ($299).
At the moment there is a 5-8 week processing time on these new products - basically they haven't been released yet.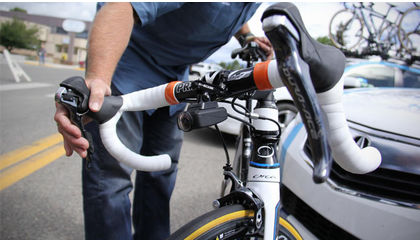 Sports like baseball, basketball, golf, equestrian, and crossfit have all been early adopters regarding the use of personal video capture and analysis technology, but could professional cycling be far behind?
READ MORE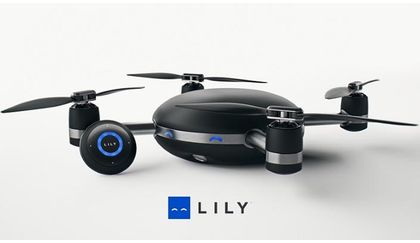 Lily is "the world's first throw-and-shoot camera" - a feature-rich smart drone that follows its owner to capture high-quality cinematic aerial video and photos. It's the next level (or two!) of action video and technology...
READ MORE