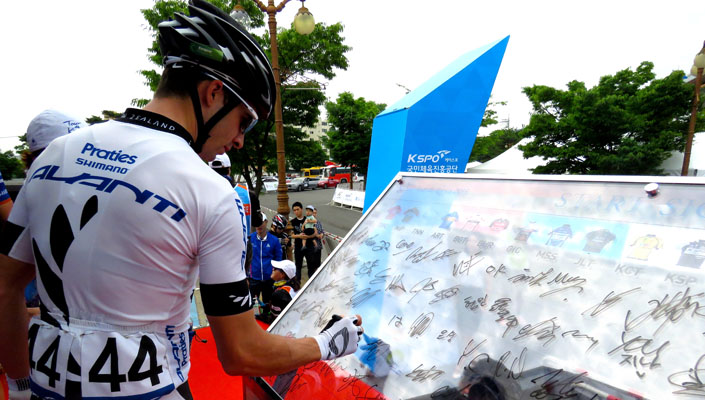 Joe Cooper, pro cyclist riding for Avanti Racing Team, signing in for Tour of Korea
Reigning New Zealand road race champion and Australian National Road Series winner Joe Cooper continues to stockpile results aboard his Avanti Corsa SL...
---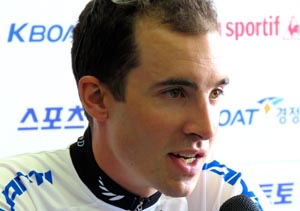 Pro: Joseph Cooper
Country: New Zealand
Age: 29 (December 27)
Height: 1.80m
Weight: 70kg
Team: Avanti Racing Team
When it comes it comes to toughness, few are any tougher than 29-year-old Kiwi Joe Cooper (Avanti Racing Team). Cut out of the same cloth as retired German cyclist Jens Voigt and Australian grand tour marathon man Adam Hansen (Lotto-Soudal), Cooper once rode more than 40 kilometres with a fractured pelvis to finish a race and maintain his National Road Series points lead for which he would subsequently relinquish and then regain three months later following surgery to repair his broken body.
In January, the former New Zealand (2013) and Oceania (2014) individual time trial champion was again claiming titles with a thrilling national road race victory in Christchurch over compatriots and Avanti teammates Tom Davison and Jason Christie just a day after taking earning silver in the time trial to countryman Michael Vink (CCT p/b Champion System).
While the potential career-ending injury severely disrupted his season last year, and delayed what was almost a certain call up to the WorldTour, Cooper has rebound "stronger than before" and looks to follow in the footsteps of his fellow Avanti alumnus including Team Sky's Richie Porte and Nathan Earle, Cannondale-Garmin's Nathan Haas, BMC's Campbell Flakemore, Orica-GreenEdge's Jack Haig and former Garmin-Sharp rider Steele von Hoff (NFTO) and former Argos rider Will Clarke (Drapac).
"Last year I broke my hip at this time, so it's been a year now," Cooper told BikeRoar while preparing to race Tour de Korea (June 7-14). "I have not lost anything since that injury and hopefully I came back a bit stronger."
Aside from his teammates, one thing that Cooper will rely heavily on is his Avanti Corsa SL team road bike provided by the team's naming sponsor which sells bikes within the countries of Oceania, Asia and Europe.
The Corsa SL is light and it responds well when I put the power down," said the recent winner of the NRS 'Battle on the Border' in May. "I feel comfortable going uphill, downhill and riding on the flats. It's got everything any other top of the line bikes have these days."
For Cooper, who also rides the New Zealand bike brand's aero Corsa DR and Chrono Evo II time trial bike, comfort is the most desired trait he looks for in a ride.
"For me a bike has got to be comfortable as I have to do a truckload of training to achieve what I do during a race," he explained. "And if the bike feels heavy it can feel sluggish when accelerating uphill and the Corsa SL feels smooth and light."
Aside from being fitted with a complete Shimano Dura-Ace fit out, including Di2 9070 electronic groupset and C50 wheels, as well as the Pioneer SGY-PM910H2 power meter system, Cooper upgraded his bike with CeramicSpeed jockey wheels attached to the Dura-Ace rear derailleur as well as CeramicSpeed bearings the bike's bottom bracket.
"CeramicSpeed gives me another percent, and I'm always looking for the one percenters," admitted Cooper. "I also need to get nice and aero on it which I can on the Corsa SL.
"At the end of the day, as long as it goes forward pretty quickly I'm happy."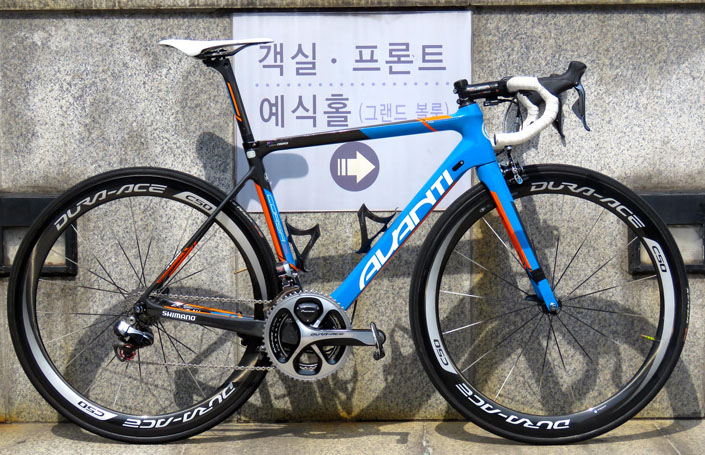 Joe's Gear
---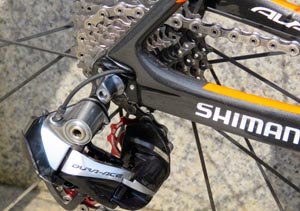 Joe Cooper's Shimano Di2 rear derailleur upgraded with CeramicSpeed jockey wheels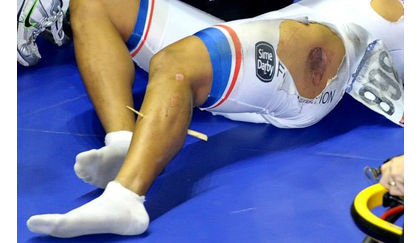 Professional road cyclists are the toughest athletes in the world. Bold claim? Maybe, but in the aftermath of some truly spectacular crashes at this year's Tour de France, perhaps it is time to put together a handful of the most incredible acts of insane toughness and "never say die-ness"...
READ MORE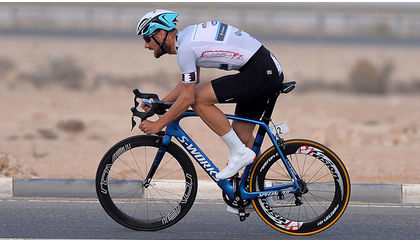 It was classic Boonen: wear your rivals down, make them suffer, wait for them to make the first move in the sprint, then power past them. What is it in his training and physiology that makes Tornado Tom so good? We managed to corner him and his longtime personal coach...
READ MORE