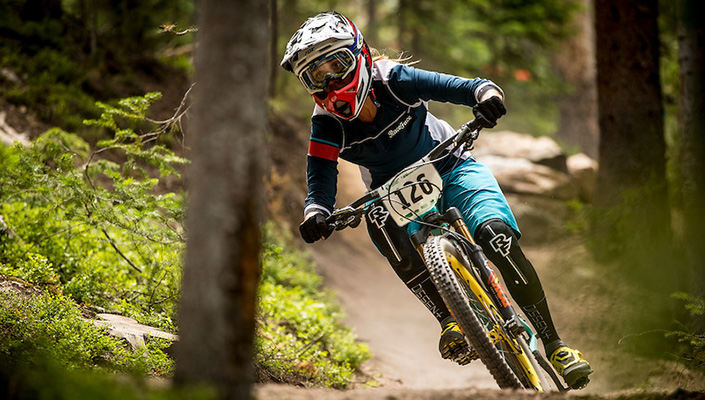 A few quick tips might just give you the edge you need on race day
Whether it's your first race or your twentieth, you will no doubt be excited and nervous for the start of DH season. Down under in Australia the nationals have begun and it's time to see who has been training and who hasn't, who the young guns are, and how the old dogs are going to fair.
Here are some unusual tips for downhill racing to help you in your own race day planning:
Protect your bike in transit
---
Be obsessive - double, then triple pack your expensive DH rig! There's nothing worse than getting to the race and realizing that your derailleur has been smashed in transit on the plane or in the car. Use lots of padding to protect the important parts. If you don't have real packaging try wrapping your pads around the suspension, wrap your wheels in your jerseys, and stuff any extra clothing in the bag/box.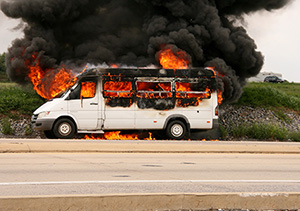 Don't worry, it's a rental
Always get the excess insurance on the rental van
---
Travelling with downhill bikes is a big part of racing. You will need to rent a big vehicle and they can be really hard to park. To keep yourself focused on the upcoming race, get the excess insurance on the van. Yes, it costs a bit more, but it will give you peace of mind and will save you thousands of dollars on excess charges if you scrape the van down the side of a parked car. Or worse. It's worth it.
Take toilet paper to the race
---
Fold up a few 'portions' of toilet paper and put them in your downhill short pockets. The port-a-potties get a good workout before qualifying runs and the finals. You will find yourself lining up for the bathrooms like a bunch of girls at a nightclub. Pre-race nerves and your morning coffee or Red Bull will get your bowels going, and you don't want to be caught short. The worst-case scenario is being stuck in the searing hot toilet, holding your breath from the smell, sweating like mad, looking at an empty toilet roll holder. Not a good start to your race day. Take toilet paper with you or you will be forced to go with an alternative, like ripping out the pockets of your shorts for a desperate wipe (yes, I've heard it's been done before).
Look after your bike on trailer shuttles
---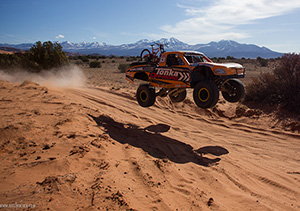 Double check that your bike is secure on the trailer shuttle (especially if someone else straps it on). It is not uncommon for bikes on the trailer to bounce off... take your kneepads off and strap them to the down tube and fork of your bike for extra protection.
Get a window seat on the shuttles
---
Most people in the world don't often get the luxury of chair lift access to take them to the top of the trails. That means you have to squash into a 4WD truck or a bus with a bunch of other sweaty downhillers. Most have no idea body armor and clothing should be washed on a regular basis. Give yourself the edge and get fresh air on the shuttle. Tell people you get carsick and need the window in case you need to vomit. It's even better if you grab the front seat of the truck and score some leg room too.
Wash your body armour and inside your full-face helmet
---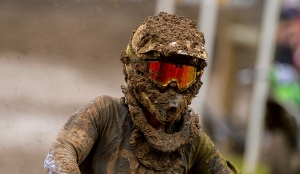 You don't want to be the person on the shuttle that everyone is talking about and trying to avoid by sitting elsewhere. You also don't want to be trying to concentrate on the downhill track while almost gagging from your own stench. Wash your armor and helmet so it smells nice. You will be able to breathe clear and easy before and during your race run. With that being said, avoid using any soap that's too fragrant, you want to be concentrating on your race run and not on the smell of fresh morning dew.
Keep up your nutrition
---
It's debatable whether this is 'unusual' or not, but during my time racing the National series with Elite level racers there was not much thought on nutrition. Downhill racing involves a lot of waiting around before your turn on the track. Then you need explosive bursts of power for short amounts of time. Stay on top of your energy needs by eating carbohydrates and protein throughout race day. Wearing body armour and a full-face helmet also means you sweat a lot. Keep hydrated by drinking water or an electrolyte drink. After qualifying, have some protein and a banana and keep the fluids up. This will get your body ready for the finals. Don't forget to eat after your race and before you delve into that post race beer!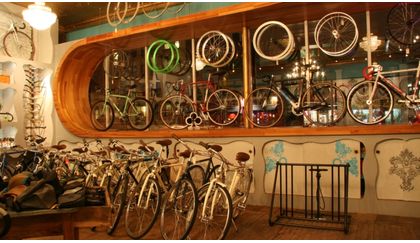 Recently moved too a new city? or looking to make your first bike purchase? It's time to find a new bike shop.
BikeRoar
has some great tips on how you can find the right...
READ MORE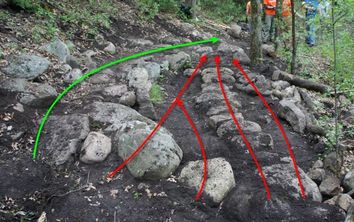 Anything can happen When you're out in the woods having basic trail bike skills can keep you safe
BikeRoar
gives you some tips on how to choose a line and how to...
READ MORE