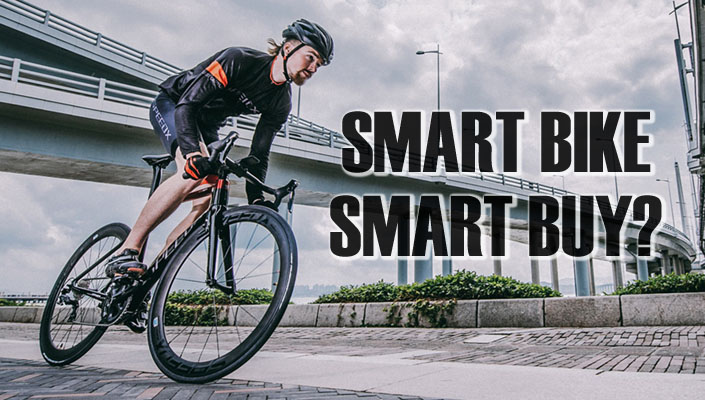 The SpeedX Leopard is a smart bike, but is it a smart buy?
In 2015, Chinese tech start-up Beijing Beast Technology Co., Ltd. defied the odds and bike industry predictions when it launched its SpeedX brand of 'smart' road bikes on Kickstarter. Eclipsing the very modest goal of raising $25,000, crowdfunded investment quickly rocketed to $1.2 million.
The SpeedX Leopard is claiming to be the first ever "smart aero carbon road bike". In terms of the figures SpeedX have claimed they have achieved in wind tunnel testing, the Leopard and Leopard Pro (same bike, different groupset) certainly qualify as aero and they certainly tick the "carbon" box: carbon frame, fork, stem, bars and wheelset. SpeedX is, in fact, just the third company to produce a bike with full integrated wiring - the first two are the Trek Madone 9.2, and the Specialized Venge Pro ViAS.
SpeedX gives us a video breakdown of their Leopard

But what really separates the Leopard from the competition? Two things: 1) price, and 2) the fact that it really is a "smart bike". The bike's on-board electronics and GPS are integrated into the carbon fiber handlebar stem known as SpeedForce. It calculates all common metrics like altitude, distance, cadence, speed, incline, and even weather. It is compatible with any ANT+ device so it will read heart rate and power, too.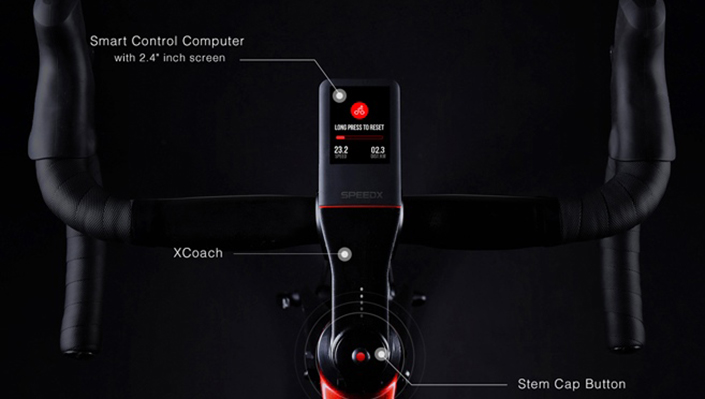 The stem covertly houses all the computer electronics
The stem houses all of the electronics and battery that connects to sensors throughout the bike and everything will run for up to 500miles (800km) or 40 hours and takes only 30 minutes to charge. The battery is removable as well as rechargeable, so the rider always has the option of carrying a spare battery and simply swapping them if the need arises.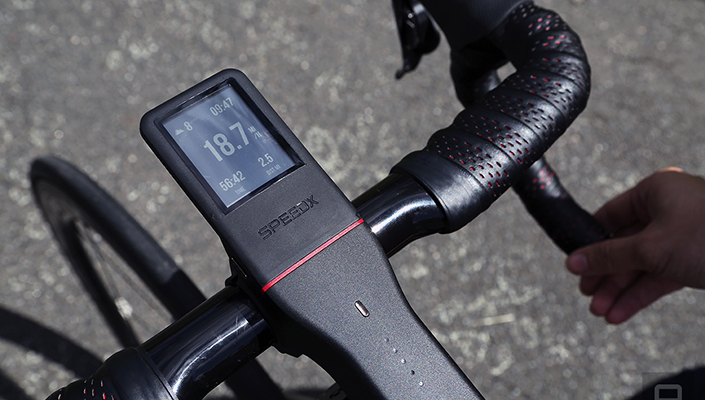 The built-in computer displays all the critical information you would want on a ride
The SpeedForce unit also has a built-in GPS chip that syncs with your phone's GPS, and activates turn signal indicators that light up telling you when to turn. The GPS has "Turn by Turn" and "Off the Road" modes. Turn-by-turn requires your smartphone's GPS and sends the navigation via Bluetooth to direct you, whereas the Off-the-Road program allows the rider to program a route (without using a smartphone) and the SpeedForce's built in GPS will navigate along the submitted route.
In addition to all of the smart features, the SpeedForce Stem also houses a 150 lumen headlight which is synced up with a tail-light built into the integrated seatpost: both lights come on automatically as darkness approaches.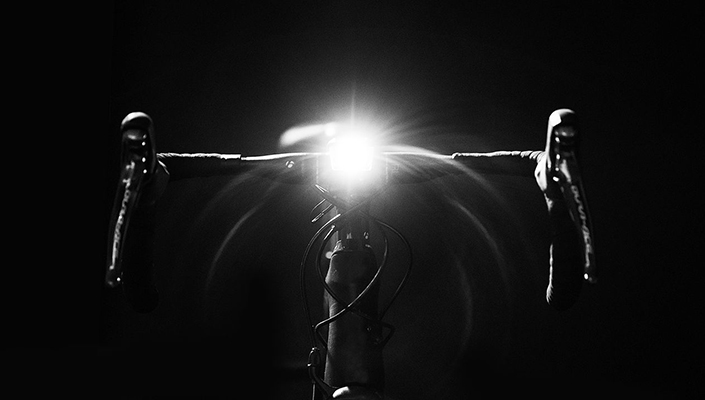 The Leopard comes with integrated lights
The Smart Control System, dubbed XCoach, uses a range of cycling data to analyze performance in real time with its 2.4-inch screen, and at face value is comparable to a Garmin Edge 1000 plus a Strava Premium subscription. If you're reading this out loud to somebody, you're probably tired by now - but we haven't even got to the best bits yet!
Firstly, the bike comes with a 7-day "No Questions Asked" refund policy, and a 30-day free exchange policy. And the frame comes with a lifetime replacement guarantee! You read it right - the frame packs up, cracks or breaks and you get a new one, freight-free.
Last of all comes the price. The SpeedX Leopard with a Shimano 105 groupset is yours for $1399, and the Leopard Pro with a Shimano Di2 electronic groupset is $2499.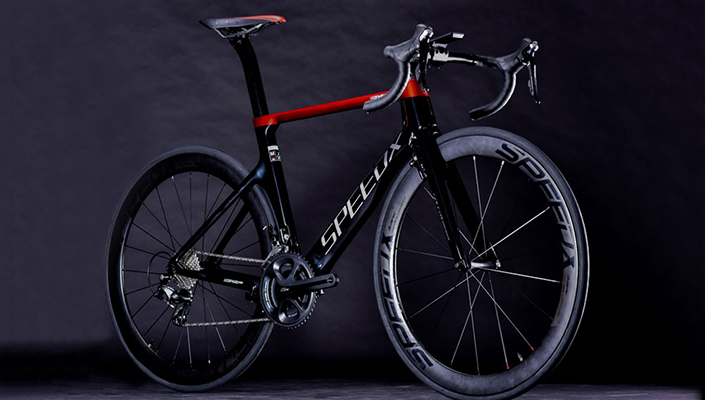 The SpeedX Leopard comes loaded with tech features and performance components. Really?
Huh? How is this possible, you ask? It sounds too good to be true... and while it might be, there is no evidence to suggest that there is anything untoward about SpeedX, its parent company Beijing Beast, or the CEO and co-founder Li Gang. He and his staff of approximately 50 are remarkably quick to respond to questions, whether they be by phone, email or via social media. There is certainly no question the company is well-funded and can definitely afford to design, produce and distribute the bikes they sell. In addition to the $1.2 million raised on KickStarter, they have also scraped together another $15 million from angel and tech investors.
BUT... the public are wary of pre-ordering products online, particularly from KickStarter and crowdfunded projects. (For example, remember the fallout from the failed and less complex Coolest Cooler?)
And there are some technical downsides to the bike itself. The main criticism is geometry and frame size. The most popular stem length on bikes all over the world, 110mm, is not available in the SpeedForce version, which instead offers 90mm, 105mm and then a giant leap up to 130mm. Admittedly 5mm doesn't sound like a big deal, but the omission of the 110mm stem does seem a bit odd.
The largest frame on offer boasts a 57cm top tube, which will probably prove too small for riders much over 6 feet (1.83 meters) tall. Regardless of size, the make-up of the frame, long and low with sharp steerer and fork angles, is designed more for a professional rider than a weekend warrior. SpeedX counter this observation by pointing out that this is a high-performance bike, hence the aggressive and possibly uncomfortable geometry.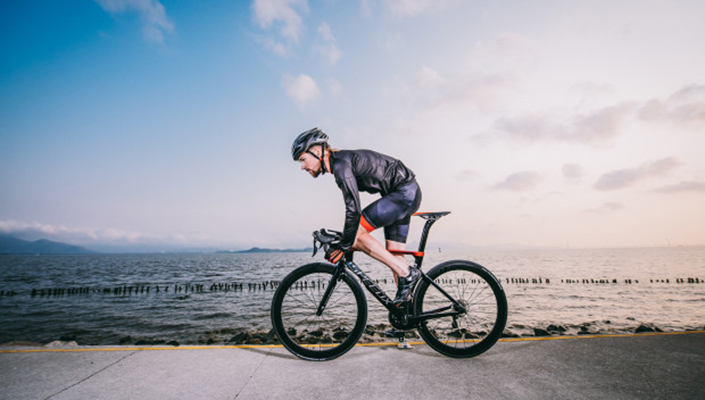 The SpeedX Leopard does look a little short
The solution, if you really love the concept of this bike (and can live with a 105mm stem), but don't want to part with over two thousand hard-earned dollars, is to simply buy the SpeedForce stem and put it on your existing bike, or buy a new brand-name bike and attach the SpeedForce stem. It seems a lot of people were quick to come to this conclusion: 200 "Super Early Bird" stems were offered for sale in late April for a laughably cheap $129 and were snapped up within hours. Another 625 stems are still supposedly for sale for either $179 or $278 at beastbikes.com, but any attempt to pre-order or buy them outright now redirects the user to the SpeedX web page. This could indicate that Li Gang and his team at SpeedX HQ have decided they would rather sell complete bikes than one key component - but wouldn't thousands of sales of the SpeedForce stem boost confidence of buyers around the globe in the stability and permanence of SpeedX in the bicycle marketplace? One would think so...
So what to do? There are two courses of action that seem to make the most sense, (or three if you count just ignoring the SpeedX bike altogether).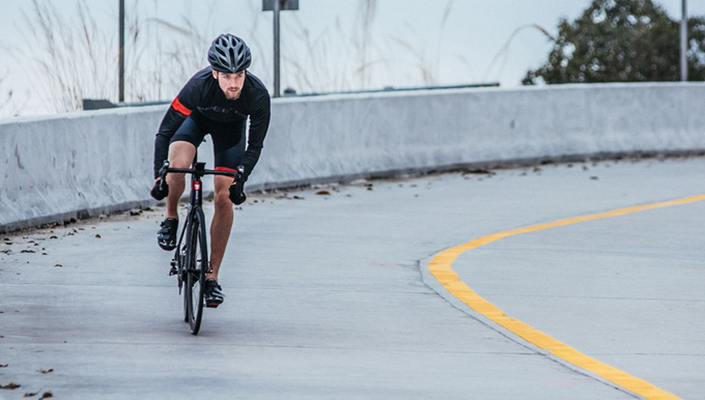 SpeedX may be on to something, but as a consumer is now the time to buy?
Firstly, try to get hold of a SpeedForce stem. Just because they're not for sale today doesn't mean they won't be in a week's or month's time. Stay tuned.
Secondly, wait. It's true that to get the current, incredibly cheap deals on the SpeedX Leopard you need to pre-order them (in fact, as recently as early June you could get the Leopard for $1399 and the Leopard Pro for just $1999), so waiting until they are released might cost a few hundred dollars or even more. Let's go so far as to say it costs you $1,000 - would it be worth an extra $1,000 to buy the bike from an authorized retailer with all the attendant peace of mind that comes with a proper warranty and a real live person to talk to? You'd still be getting an amazing bargain, so the answer to that question is probably "yes".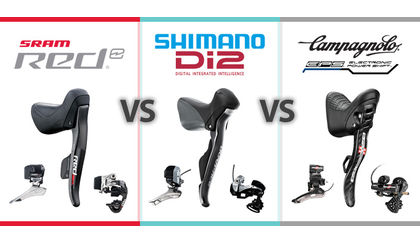 Wireless shifting is such a breakthrough that it will probably influence the way bikes are made for the next few years. Frame brands are already lining up to create eTap-specific models without the drill holes we've come to associate with internally wired or cabled systems. Thanks to wireless, bikes will become nicer and more beautiful...
READ MORE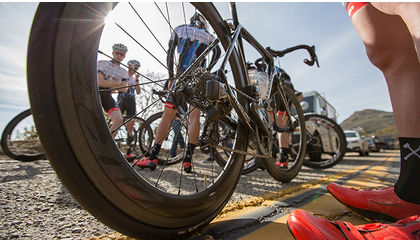 Carbon road wheels have been on the market for quite a few years now, but are they worth the upgrade?
BikeRoar
takes a look at carbon road wheels and if we think you...
READ MORE