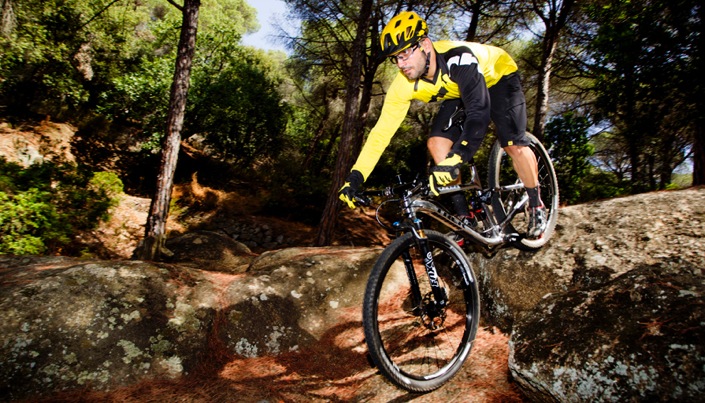 Some 29er trail love in action!
The best part about going into a bike shop is having a good long look at some of the 'untouchables' inside. They have an aura of superiority about them. They don't make eye contact with you. They just stand there, waiting for the right person to come along and break the silence, get them dirty, and maybe even dare to touch them... It sounds a bit raunchy until you realise we're talking about bikes, fast bikes, and usually breathtaking in price AND looks. Bikes you wish someone would pay you to ride. Bikes that love the dirt more than you.
Bikes like this.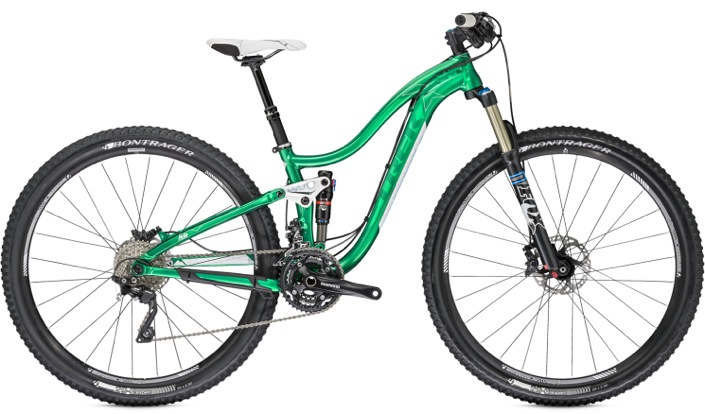 MSRP: $3,149 USD
When Trek make bikes, they build them to go fast and hard. When it comes to Trek building WSD bikes, as part of their Women's Specific Design range, they don't hold back! Take the Trek Lush for example. A big wheeled race machine made specifically for women who love slaying trails, and going big! This lightweight alloy framed bike has the componentry for the job - burly Bontrager Tubeless wheelset fitted with rubber to match. The bike also features a decent groupset mixing XT and SLX together, as well as a Rockshox Reverb dropper seatpost.
This beast will surprise you, the next time you launch a gap or hammer it through a rutted corner, as the Fox Suspension platform soaks it all up. With 120mm of front suspension travel, you'd better go big, to make this bike feel at home. Trek have also added their patented ABP system to this bike, which stands for Active Brake Pivot, allowing the rear suspension to function flawlessly, even under extreme braking (preventing the bike from 'jacking up' underneath you).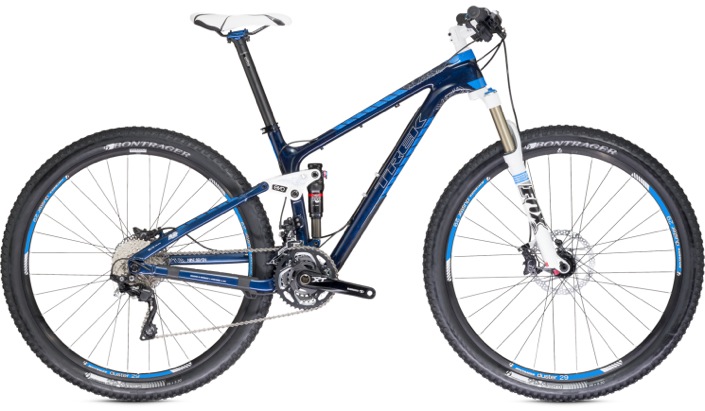 MSRP: $4,199 USD
"So much good stuff, it should be illegal" - but for some crazy reason, Customs let this animal through the gate. Trek has taken their award winning 26inch Fuel range and turned it into another award winning ride with 29inch wheels. The Fuel EX 9.7 is made to eat trails for breakfast, carrying you through rock gardens, drops offs and railing berms like no man's business.
Trek has included some Tubeless wheels to get you rolling, followed closely by Shimano XT/SLX componentry and even a full complement of FOX Suspension Technology. As with the previous bike, Trek again includes their ABP Active Brake Pivot design, and 120mm of front travel alone! This is all fitted to a beautiful carbon frame, with a paint job that will lure you in before she lunges at you... Be careful!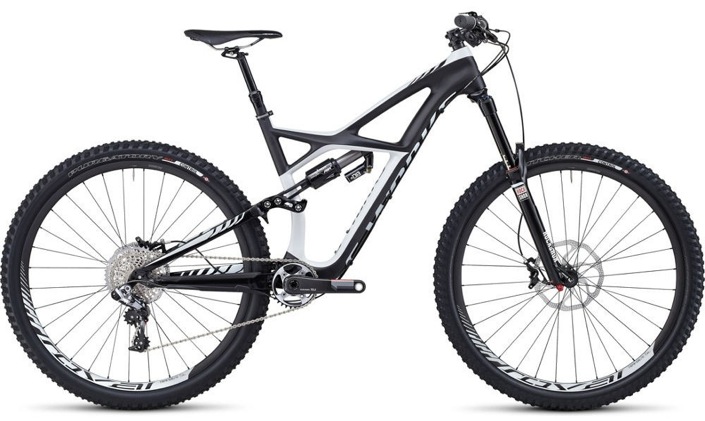 MSRP: $9,250 USD
The top of the heap, the crème de la crème. The boss. The Specialized S-Works Enduro 29er, with enough float to clear a canyon gap. This bike is aimed at the Enduro / All Mountain market, and it ticks all the boxes when it comes to versatility! Specialized have included some cutting edge technology, especially in the 155mm rear travel it offers. Sceptics said a 29er Enduro bike couldn't efficiently play host to that much travel, but in typical Specialized fashion, they showed it could be done.
Other shiny bits on this rig include the SRAM XX1 shifting setup, tubeless Roval wheelset, and even a Command hydraulic dropper seatpost for when things get out of control...
There is no doubt that a bike like this is made for a certain calibre of rider, but that doesn't mean it wouldn't be awe-inspiring to ride it yourself, right?
So basically you need to follow our little plan here, and you'll no doubt be in a position to buy one of these dream toys. We've spent hours researching how to obtain one of these bikes and we've managed to narrow it down to two points.
Win lottery
Buy bike
We chose to narrow this down to two of the biggest players in the bike market. 29ers were once the new kid on the block and a source of controversy. Now a new platform, the 27.5" has taken its place. The largest manufacturer, (Giant Bicycles), have opted to break a fresh trail with these bikes, dropping the 26" wheel and offering 27.5 across the board. The brand still has 29ers in the form of the legendary Anthem and Trance.
Trek as well has hardly any 26inch bikes available and less than 5 27.5inch wheelsized bikes. So it will be an interesting few years, as the 'wheelsize wars' continue on in the background...
Now about that lottery ticket!