With many bikes in the $10,000+ price range, the high-end premium market segment is quite a stretch for most recreational and amateur cyclists. These are the Ferraris and Lamborghinis of the cycling world, the bikes our pin up cycling heroes ride, and are often regarded as unreachable dream kit in the minds of many.
Contrary to what you would expect, the premium bike segment ticks along quite nicely (albeit in relatively small quantities), even in uncertain financial times. These bikes aren't about turnover though - to have a good Tarmac Sport there must be a Tarmac S-Works up the chain as well. One may argue that the dream bikes make the everyday ride not only great but possible in the first place. We don't wear the latest Paris fashion (too expensive and silly looking), but everything we wear is influenced by it.
So what are the dream bikes out there and what makes them so premium? Lets take a look...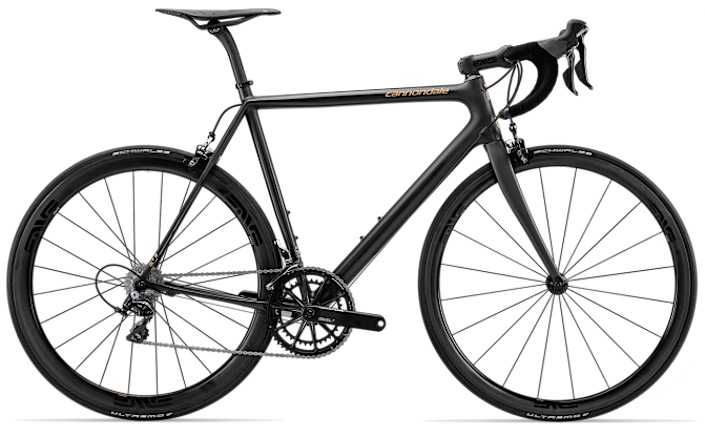 MSRP: $13,000 USD
Cannondale, long known for pushing the limits (remember crack'n'fail?), created the EVO Black and along the way showed how light a bike can get. The frame comes in at 655gm and a complete bike not much over 5kg. This is very light indeed, too light, in fact, to be used by pro riders who instead have to ride the plain SuperSix EVO. What makes it even more impressive is that this weight is achieved with off the shelf, albeit top shelf, components available to anyone with more money than sense.
You could pick one up at your local bike shop for around $13,000 (I'm sure you would also get a free fit and first class service!).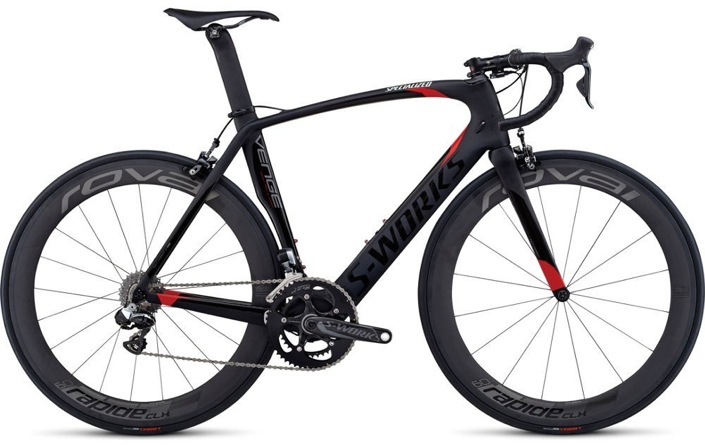 MSRP: $10,500 USD
The Venge is the only truly aero bike on this list and as such won't win the prize for the lightest. In saying that, this bike is a fine example of market leading design and engineering to make it the beast of a bike it has become. Intense focus on aerodynamics and sheer speed and rideability make the S-Works Venge one of the best all-round (although perhaps not quite as exclusive) bikes available today. Still expect to fork out around $10,500 for the pleasure.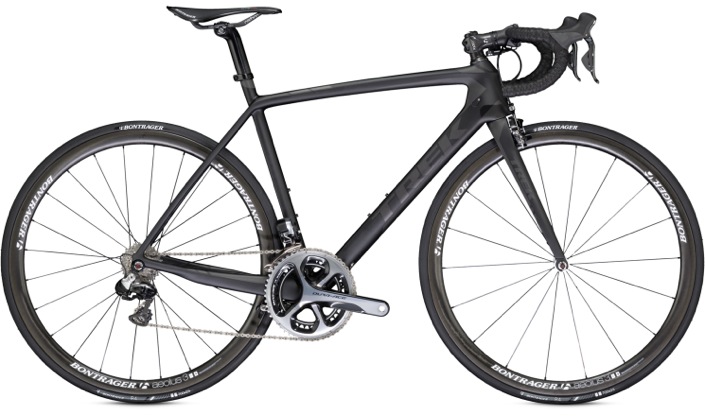 MSRP: $11,549 USD
When Trek introduced the Project One Madone a few years ago, what they did, in fact, was make available true customization of a production bike - this includes color and design of the paint and a massive choice of components and accessories. The Madone does also incorporate aerodynamics into the bike, like the placement of the rear brake behind the bottom bracket underneath the chainstays, and from all reports is a great ride.
Prices start well inside $10,000 but expect to pay around $11,500 for the top kit with carbon wheels.

Approx: $10,000 - $15,000 USD
The Impec first appeared with the BMC racing team in 2011 where it won the overall honours under Cadel Evans. After a few manufacturing issues were sorted this bike is now available and is typical of BMC's attitude towards cutting edge technology. Check out this video of the first part of the Impec carbon weaving process. Prices for this flagship bike are anywhere from $10,000 - $15,000 depending on specifications.
If that wasn't enough, last year BMC released the Impec Lamborghini 50th Anniversary Edition. This run was limited to 50 bikes with a price of 25,000 € each!

HEAD TO HEAD: Find out what you get when comparing these four top-of-the-range road bikes.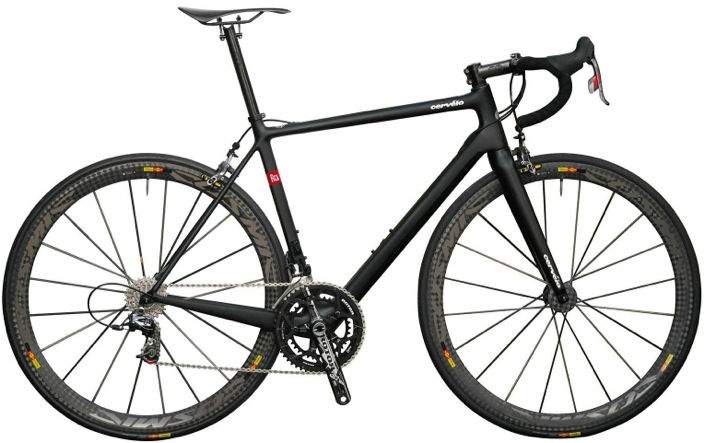 Cervelo Rca 2014

Approx: $15,000 - $20,000 USD
The Rca "Project California" bikes were made with the intention to see what is possible when material and manufacturing processes are pushed to their limit. The result is one of the lightest (perhaps THE lightest) road bike available. The bike was modelled on the R5 which is Cervelo's off the shelf flagship bike.
The insane price of close to $10,000 for the frame and fork alone makes this a dream bike of truly epic proportions. Alternatively you could pick up a "budget" R5 for under $10,000 if you want to keep the marriage intact.
So what's the point of such a ridiculously expensive machine? Just think, in ten years time when the standard road bike will weigh 6kg, it is bikes like this that made the dream reality! Get in contact with your local dealer to find out availability of a demo ride in your area.