Dirty Kanza 200 riders
Now that you know all about Gravel Grinders are you ready to hit the unpaved road? Here are our top picks for your next gravel grinder adventure.
---

Emporia, Kansas

May 31, 2014
The largest and probably most popular gravel grinder is the Dirty Kanza, a 200-mile loop through the scenic Flint Hills of eastern-central Kansas. This year, 968 cyclists entered the DK 200, Half-Pint 100, and 20 or 50-mile DK-Lite fun rides. Event director Jim Cummins says that's the largest field size since the DK started seven years ago.
The full 200 miler is for seasoned riders who are fit enough to tackle rugged and remote roads. At the start, riders are given a map to get them to the first checkpoint at mile 50. Then they are given another map to get them to the 100-mile checkpoint, and so on.
"About the only sign of civilization is the gravel road. You pass a ranch house and you may not see another one for an hour or hour and a half. This is what we offer that other gravel grinders can't; it's that great remoteness."

- Jim Cummins, Dirty Kanza 200 Event Director

Dan Hughes won the DK 200 this year in just over twelve hours - his fourth time winning the event.
"Every year there's a point at which I think, I wish a big rock would come by and break my bike because it is not fun anymore. Then I say, hey, you know you signed up for this, and if you woke up on any given Saturday and didn't have any responsibility, my answer would be to ride my bike all day. Shut the F up and keep pedaling."

- Dan Hughes, 2013 Dirty Kanza 200 winner

The long ride ends in downtown Emporia, where the streets are closed for a large block party with food vendors, live music, a climbing wall and events for kids.
"When they finish, there is a deafening sound of cow bells and screaming," Cummins said. "Riders tell us they feel like rock stars."
---

Ketchum, Idaho

Sept. 1, 2013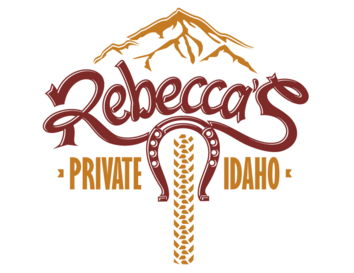 The world's top female endurance athlete, Rebecca Rusch, is holding her first-ever gravel grinder in her own backyard on Labor Day weekend. The fully supported ride travels out and back through the Pioneer Mountains, so riders will be able to see who they've passed.
The 93-mile Big Potato will have 8,000 feet of climbing. The 56-mile Small Fry will climb 5,500 feet. Custom cowboy hats will be awarded to the King and Queen of the Mountains. The only smooth pavement riders will see is on the first and last couple of miles inside the city limits.
"Last fall I rode 600 miles on my motorcycle trying to find the perfect course. I found great routes that are super remote. We start and finish right in town and we'll have a big party, pig roast, PBR... it'll be very Idaho-style."

- Rebecca Rusch, the "Queen of Pain"

Rusch recruited some of her famous cycling buddies to ride in her event such as Katie Compton, Kristin Armstrong, Katie Holden and Ina-Yoko Teutenberg.
"I'm really exited to have those people riding with me. I'm a bit of a groupie too. And hopefully that will encourage others to come too and meet their heroes" she said.
---

Grinnell, Iowa

April 26-27, 2014
This ultra-endurance gravel grinder will soon mark its tenth year with the Trans Iowa V10. The event is between 310 and 340 miles and runs over two days. Riders are required to finish in less than 34 hours, so there is not a lot of time for lollygagging.
A time cutoff is posted at each checkpoint and riders who are late will not receive another "cue sheet" with directions.
"If you don't possess that intangible mental capacity to ride beyond what your mind and body says is reasonable, then you won't finish."

- from the Trans Iowa website
---

Lincoln, Nebraska

August 24, 2013
The unofficial world championships of gravel grinders rolls gently over hills for about 150 miles or so. This is a self-supported ride with places along the way to buy snacks. A group calling itself the Pirate Cycling League runs the event, and since no one else was holding a world championships, they figured, well, why not? Registration is unique: riders officially enter by mailing in a hometown postcard.
The event is free, which is why there is no sag wagon or feed stations. Participants must stop at predetermined locations to buy a Nebraska Powerball ticket to prove they have been through the route. The lottery tickets are gathered at the end, and if anyone wins, all ye pirates share the booty!
---

Beaver, Utah

July 2014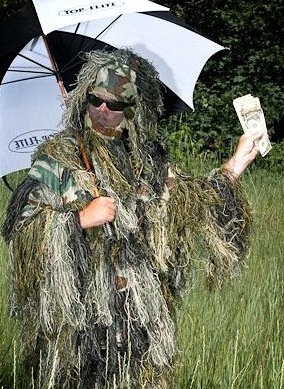 tusharcrusher.com
Not the true grit, but this 69-mile bike race is good choice for newbies trying to move into the gravel grinding scene. This year's start list was a who's who of pro cyclocross, mountain and road riders, including Levi Leipheimer who won in just over four hours.
This race begins in historic downtown Beaver, the birthplace of outlaw Butch Cassidy, and finishes at Utah's newest ski resort, Eagle Point. The course is a mix of tarmac and gravel fire roads. Next year's race date is yet to be announced.
Along the route, you'll have a chance to nab some cash from the Sly Fox. Grab it and it's yours!
---
Any other great gravel grinder events worth mentioning? Let us know in the comments.