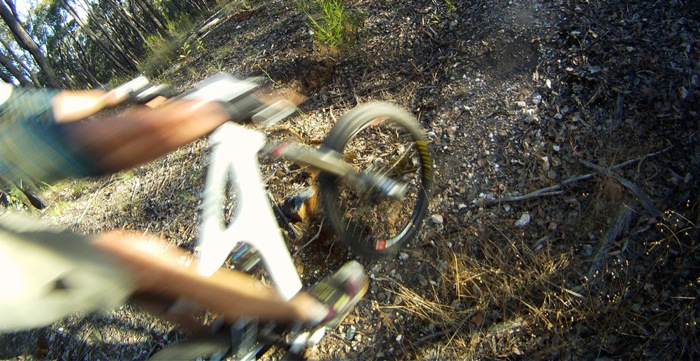 XC and trail duallies are the most versatile mtn. bikes you can buy. But it still leaves the question: Which one?
There are so many options available when setting out to buy a dual suspension mountain bike: price, travel, use and of course wheel size are all variables that must be weighed up to get the bike that suits your needs.
A search for trail and cross country mountain bikes brings up a collection of popular platforms designed to cater to a wide range of mountain bikers. These are the types of bikes most of us will eventually buy if we are looking for a capable, versatile mountain bike for our weekend singletrack and trail riding adventures or local xc and marathon race.

NOTE: Six months ago 26" wheels were still around and going strong, today who would buy one? In these categories of mountain bike the 29er is king with the 27.5" also going strong particularly when the travel increases. Some brands say that the optimal travel cut-off for a 29er is approximately 130mm, then we see more and more 27.5" wheels above this in the trail, enduro and all-mountain categories.
Short travel Dual suspension or XC bikes
---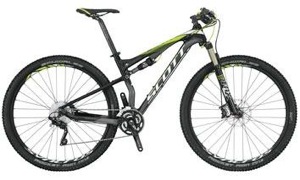 Bikes like the Scott Spark, Specialized Epic and Giant Anthem all fit into this category. These versatile bikes are designed for cross-country riding and racing, singletrack and general trail riding and typically feature 4" (100mm) of travel. The key features of these types of bike are weight (or lack of), stiffness, pedalling efficiency and the ability of the suspension to switch between climbing traction and open plush descending modes.
A key difference when riding is the geometry. XC bikes are often designed to be long and low, although usually with a steep head angle to make them fast and accurate when steering and cornering; useful for technical singletrack.
As typical these days, both wheel sizes are available but the cross country bike is most suited as a 29er because of its proven ability to maintain speed and momentum over most surfaces and also the way it easily rolls over minor trail obstacles. A 27.5" bike is a good choice for slower speed technical singletrack and climbing where constant stopping and starting may be closer to reality.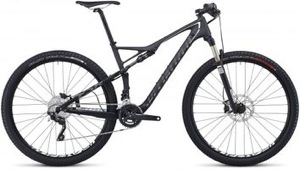 Scott Spark: Available as 27.5" and 29er. Features include a TwinLoc handlebar mounted control for a 3 function fork and shock suspension adjustment, adjustable bottom bracket height and an IDS SL dropout which allows the use of 12mm and 5mm axles.
Specialized Epic: One of the world's most popular xc race bikes. Designed to be light and fast. Features the super plush FSR suspension system and adaptable Brain shock. Only available as a 29er.
Giant Anthem: One of the most versatile bikes on the planet. Features Maestro suspension and geometry that blurs the line between race and trail while remaining very capable of both. Comes in 27.5" and 29" wheel sizes.
Mid travel Trail bikes
---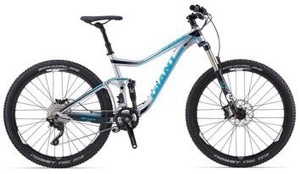 These bikes are the goto for a versatile do anything ride. They could be raced (perhaps more marathon than short track XC or dirt crit), used as a weekend ride, or ridden over some seriously intense trails. The suspension travel here will be 120-130mm and pretty much caps out what is currently usable with 29" wheels. All these bikes are available as a 27.5" which is very suited to the style of riding most of us do on the weekend. 27.5" is a good compromize between the manoeuvrability of the 26" and the high rolling momentum of a 29er.
The geometry is more relaxed here making these bikes better at downhill thrills rather than the uphill slog, but in saying that the weight difference from XC to trail is minimal (depending on how much you spend of course!) and as a result all of these bikes can climb quite well.
The trail bike is probably more versatile than a cross country rig for the average mountain biker unless you have very specific needs. These bikes could happily be raced in a marathon event and will certainly offer greater comfort on a long ride than their shorter travel siblings. The versatility steps in when you aren't racing a marathon - you can point them at the trails and have a ball!
Scott Genius: The bigger travel brother of the Spark with much the same technology apart from a bit of added beef in the frame to accommodate extra travel. Be aware that this is the standard Genius not the LT version which ups the travel big time into a whole new category of ride.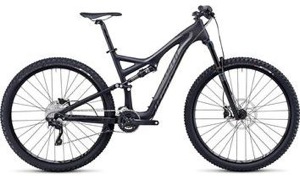 Specialized Stumpjumper: Perhaps the most recognized bike of the last decade, the Stumpjumper is Specialized's do everything well bike. It can climb, it can descend, it can put a smile on your dial a mile wide, plus it is one of the most plush trail bikes available - if you're soft.
Giant Trance: More trail bike than the Anthem. The Trance can ride up and over most stuff on the trails. A more capable bike than perhaps the relatively short travel may suggest. The Trance can climb, but just wait til you point it downwards.
Other great brands: Pivot, BMC, Trek, Cannondale, Merida, Yeti, BH, Ellsworth....and on!
In the interests of brevity and avoiding boring you senseless we have left it at these three brands. This list is far from exclusive: every bike brand has a line-up of bikes in this category worth checking out. Consult your BikeRoar catalogue and contact your local bike shop for a test ride.