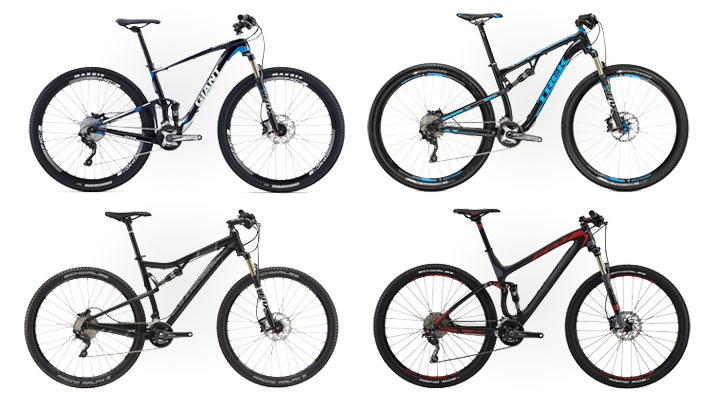 There has never been a better time to go shopping for a dual suspension bike. One of the success stories has been the rise of the versatile XC dual suspension bike. In the past these types of bikes were fairly limited to the high speed race track, but new suspension designs and geometry have developed the platform into a bike that can be raced hard and fast, but is also great fun riding more extreme and technically demanding trails.
These four bikes represent the tip of the iceberg in a massive market full of options. $2500 will buy you a super capable, ride-almost-anywhere bike that will be fast and comfortable. This type of bike has put big dents into the XC hardtail category as they are efficient to pedal, lightweight, and inspire confident riding even for the newbie.
29er Wheelsize
---
Equipping big wheels on an XC bike just makes sense. The greater diameter holds momentum and feels faster when winding up through flowing singletrack. The large wheelsize is also easier to design short travel bike geometry around and can result in the feeling of having more travel than there actually is. Although these bikes are limited to around 4" (100mm), they feel like a trail bike with more travel.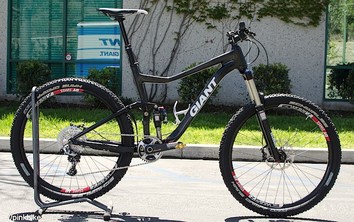 I have been involved in MTB as a consumer and a bike shop professional for many years and can honestly say there has never been so much choice. Back in the 90's when suspension started getting good we began seeing the rise of...
READ MORE

Smart suspension and geometry
---
XC mountain bikes are supposed to be efficient - that means all your effort on the pedals goes straight to the rear wheel to get maximum power down on the trail. One of the classic qualities of the hardtail is that a rigid rear end will always feel like you're not losing power through suspension bob while pedalling - particularly on a climb. Recent suspension geometry designs and shock technology have closed this gap. In fact many riders are okay with losing a tiny amount power through suspension bob because of the payoff: It allows the wheel to follow variations in terrain more closely therefore enabling greater grip and the ability to get power down at all times.
The other benefit of smarter suspension is that it can then be opened up completely thereby allowing maximum travel for a high speed descent.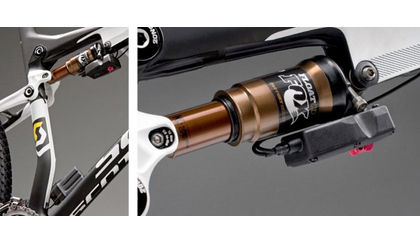 You don't really have to know a lot about suspension to have fun on a mountain bike, but, if you've just spent a few thousand bucks on a you-beaut bike then surely you want to get the most out of...
READ MORE


A lot has happened in the world of mountain bikes since the Mantis Pro Floater. These days suspension technology is big business, with the larger manufacturers spending millions on...
READ MORE

Cannondale Rush 29 1
---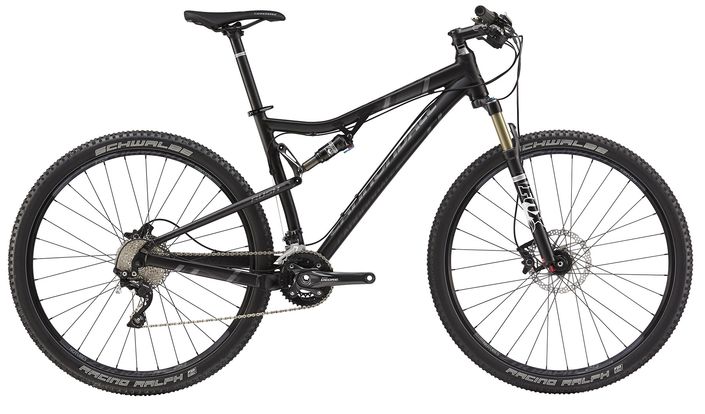 The Rush 29 is a 100mm travel cross country bike from Cannondale. It is a more basic bike than the top flight Scalpel yet is a capable and affordable platform for trail riding and XC adventures. The Rush is a single pivot mountain bike - a design that has been around since the early days of mountain biking. The benefit of this is the avoidance of complicated pivots and a consistent feel on the trail.
The frames top tube allows for a low standover height which is crucial in any 29er design and the 1.5" headtube keeps the front end tracking accurately even on demanding trails and descents. The Rush is simple and fun to ride and climbs extremely well. On descents the single pivot is susceptible to brake jack, but this is typical of the design, not the specific bike.
Overall a playful trail/XC bike with racing potential.

See the comparison: Four 4 Top 29er duallies under $3000 for 2015 - Cannondale, Trek, Giant, Felt.

Trek Superfly FS 8
---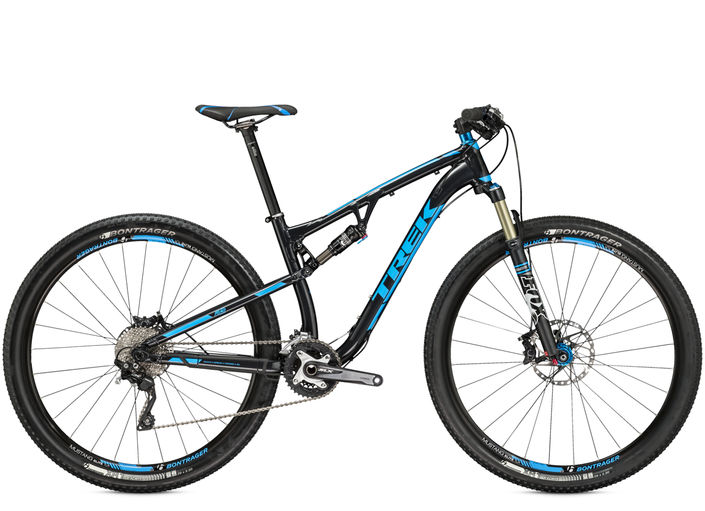 The Superfly FS 8 is a top flight 29er race bike designed around one of the best dual suspension frames available. The bike benefits from the Fisher inspired G2 geometry which assists the 29er steereing in tight trails without compromising high speed stability.
The lightweight alloy frame also features ABP (Active Braking Pivot). This is basically a design which allows the suspension to remain active at all times under braking.
The FS 8 is a great choice for aspiring XC racers or if you are looking for a fully capable trail bike with superb manners and balance.
Giant Anthem X 29er
---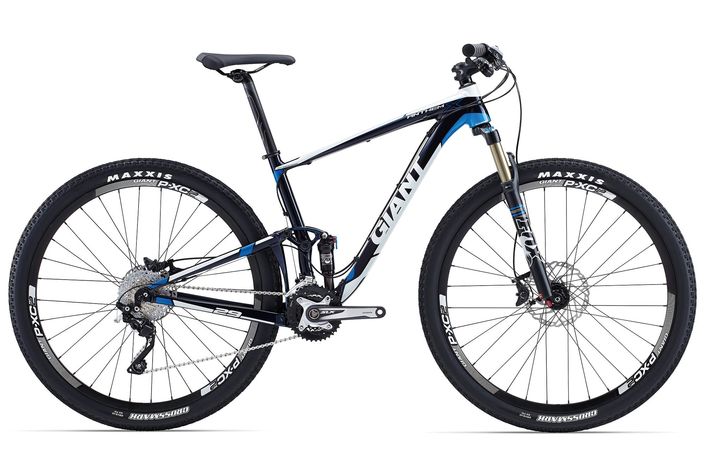 The Anthem is one of the first short travel dual suspension bikes to really show what is possible from a platform that traditionally was just for the XC whippets. The Anthem is an efficient climber, has a comfortable "all day" rider position and can also descend tricky trails with aplomb.
This bike has gained a near legendary reputation as a goto bike for all riders. It is also notable that many Anthem riders remain Anthem riders for years and years!
Similarly to the other bikes here it is an alloy frame 100mm dual suspension with 29" wheels. A great choice for someone dipping into dual suspension for the first time.
Felt Edict 5
---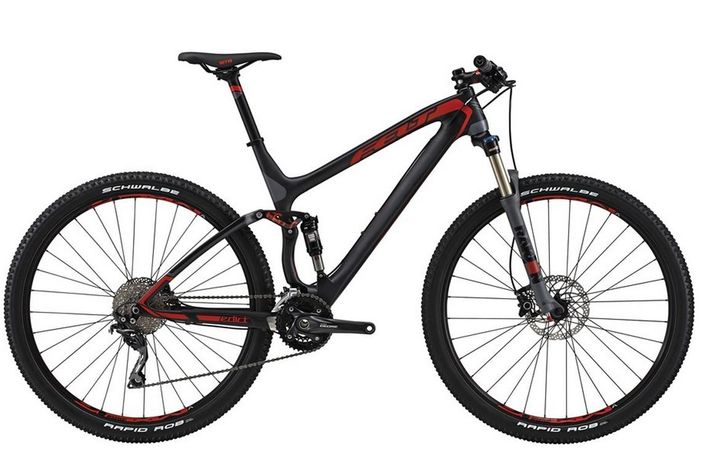 An interesting bike for this list, the Edict is a 29er XC platform from Felt bikes. The difference here is the use of a beautiful carbon frame with smooth, organic flowing lines. Also of note is the Fast suspension platform which does away with pivots in the rear triangle instead relying on flex in the carbon seat stays. The result is an efficient and stiff rear end - perfect for racing.
The bike uses a Suntour Raidon XC-LOR fork, unlike the Fox units equipped to the other bikes here. That may not be to everyones liking, but this frameset is a keeper and totally worthy of long term upgrades.
This is an affordable purpose built race dually with extraordinary capabilities on a fast track.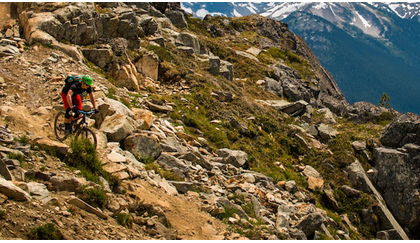 Mountain biking can take you places you would never ordinarily have been, but it also has the tendency to put you in situations you would rather avoid. From medical emergencies through to...
READ MORE