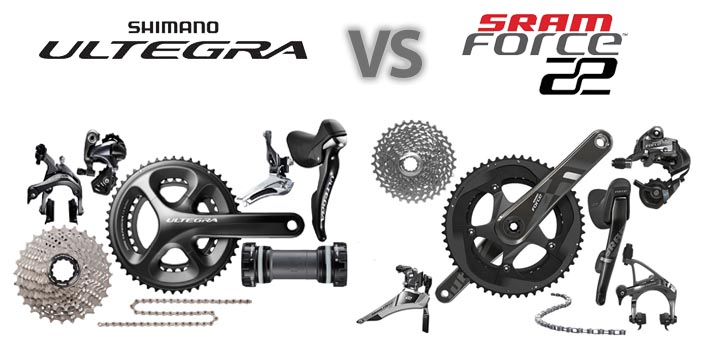 See how Shimano Ultegra 6800 compares to SRAM Force 22 for 2015
Both SRAM Force 22 and Shimano Ultegra 6800 take much of the functionality of their high-end cousins (SRAM Red and Shimano Dura-Ace) and bring it to a more affordable level.
Shifters / Shifting
---
SRAM's DoubleTap system has been refined a number of times in the past couple of years. It's an ingeniously simple system – tap the shift lever to change to a smaller sprocket at the back, or to the small chainring at the front, and push it to change in the other direction. Give it the patented DoubleTap and you can change up 3 gears at a time. It's easy and effective.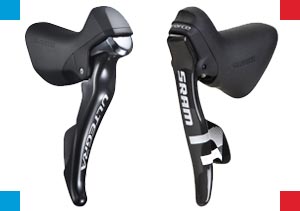 However, it can also be easy to accidentally downshift as the force (pardon the pun) required to do so is very small. There's no real way around this little hiccup, apart from learning from your mistakes. When you get to the lowest sprocket there's nothing to tell you that you're there, other than the fact that you keep shifting and nothing happens. It's pretty easy to look down and do a visual check – yep, I have run out of gears – but it would be good to have some sort of mechanical feedback.
SRAM's alloy shift lever is independent of the carbon brake lever, and is mounted on an internal pivot to allow easier shifting from the drops. Additionally, SRAM have enlarged the paddle on the shifter this year, which makes an enormous difference in terms of comfort and control. Add to this the fact that both levers are independently adjustable – great for those with small hands, quirky riding positions or clumsy hands smothered in cold-weather gloves – and it seems the advantages of the SRAM shifting system are adding up.
Front Derailleurs
---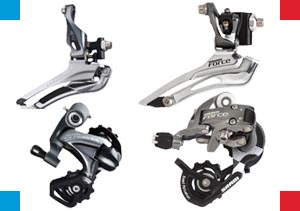 Both systems have upgraded their front derailleur mechanisms, and it's impossible to pick a winner. SRAM have opted for a pivot system to eliminate any chain rub, no matter what gear combination you throw at it, and it works. But to be fair, I couldn't get any chain rub from the Shimano setup either, so I think it's even.
Rear Derailleurs
---
The rear derailleurs both offer short- and mid-cage versions, which are able to cater for anything from 21T sprockets all the way up to 32T respectively.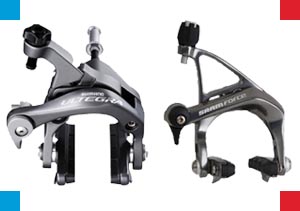 Brakes / Braking
---
Shimano is a clear winner in the braking department – although it is worth noting that SRAM offer an optional-extra hydraulic braking system upgrade, as opposed to the standard dual pivot brakes we saw. Shimano boasts two symmetrical pivot points attached to a bracket, and the difference in stopping power and smooth application is very noticeable.
Cassettes
---
The new Shimano 11-speed cassette is 1.8mm wider than the 10-speed version, which means you'll either need a new wheelset or at very least, depending on the age and brand of your wheels, a new freehub.
Weight
---
So overall, the SRAM system shifts better and the Shimano version has better brakes. They come in at 2323g and 2313g respectively, so weight is not a deciding factor.
Price
---
That just leaves price. There is no shortage of super deals to be had online: the average price of SRAM Force 22 is $892.00, whereas the Ultegra 6800 package can be snapped up for an average price of $779.00
Is SRAM $113 better than Shimano? In this case, I think it is.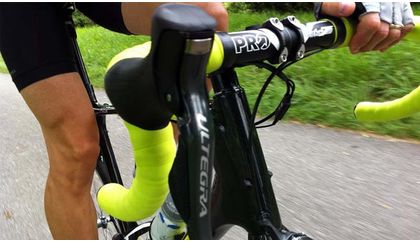 Buying a new road bike often means deciding between groupsets. The term 'groupset' or 'gruppo' (Italian for group), refers specifically to the drivetrain (derailleurs, crank, chain, cassette, shifters), brakes and wheels. For this article we are going to concentrate on...
READ MORE