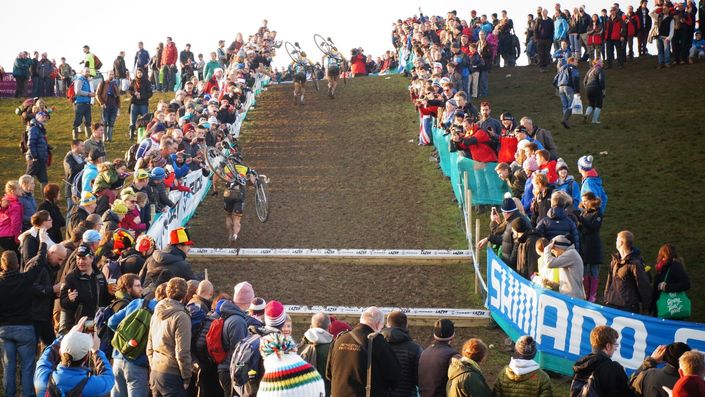 Cyclocross race spectators
Cyclocross fans are some of the best sports fans in the world. Rowdy, ridiculous and perpetually cheering, they make each racer feel like a superstar, even those way in the back.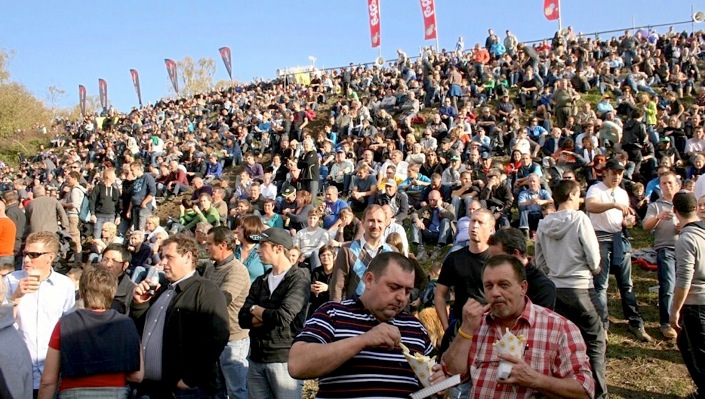 To a true fan, however, you must have the right accoutrements to make the experience even better. Here are five things to bring the next time you're a spectator:
1. Cowbells
---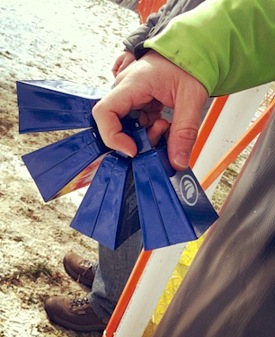 One of the basic essentials for any cyclocross fan is a cowbell; it's not a 'cross race without one. Most avid CX fans have their own cowbells, but other noisemakers are good too such as vuvuzelas, horns, and drums. Nothing gets the racers more pumped up to ride faster than the layered roar of cheering fans and their loud noisemakers.
2. Cash for dollar grabs
---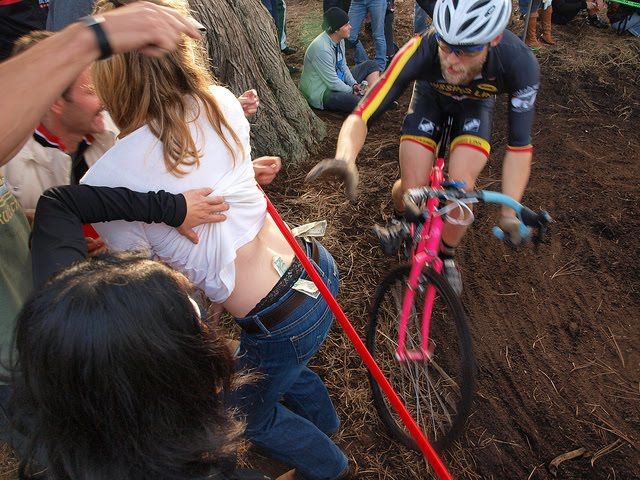 Bring along a few small bills of money to dangle out of your pocket, in your shirt, or in an empty beer bottle. As racers zoom by, watch them try and snag the cash from you. This is fun incentive for the back-of-the-pack riders.
3. Flags
---
Show support for your favorite rider or team by waving a flag from their home country, town or school. The bigger the flag, the easier it will be for the racers to see it. If you have a large flag on a flagpole, hold it up high, but don't drop it on the course!
4. Costumes
---
If you have an old Halloween costume lying around in the garage, it may just be what you need to be a cyclocross superfan. Dressing up always adds more fun to the mix, no theme required. Try wearing a giant hat, colorful wig, unitard and/or Blue Man face paint. The crazier your getup, the more likely you will be to get some autographs and end up in the official race photos.
5. Cardboard heads
---
Giant cardboard heads were popular during February's Cyclocross World Championships in Louisville, Kentucky. Enlarge a photo of your favorite rider, cut out the head and post it on a stick. Then carry it around at the next race and see heads turn!
Most importantly, when you go to any cross race, bring your old school spirit and get ready to lose your voice. And remember, without the fans, it would just feel like a bike ride.
Editor's Note: This article was originally published Saturday, Oct 5, 2013, and has been revised for images, editing, and accuracy.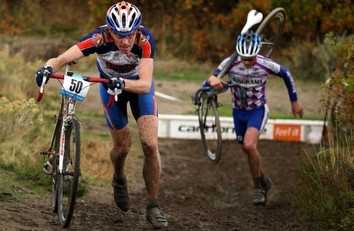 Cyclocross, once synonymous with the European winter, is now growing massively in the US and other parts of the world. So what makes a cyclocross bike and why?
READ MORE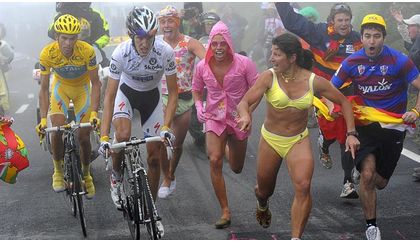 Bored of sitting in front of the TV for three weeks during a grand tour? Why not make the pilgrimage and see the race in person. We promise you won't be disappointed!
READ MORE