Go ahead. Have some hardtail fun!
Photo: Hyland Family Bicycles
Nothing can compare to taking someone out for their first mountain bike ride. The apprehension, the anticipation, but never the regret. You might have looked at mountain bikes yourself recently only to be talked into buying a $5,000 bike for something you're admittedly not very good at yet. But before you give up on experiencing YOUR first ride, have a read of this - because you might be surprised at how good an affordable bike is.
We've provided five key questions you should ask your Local Bike Shop (LBS) when you next pop in. We strongly recommend you begin your research now, way before you expect to buy a mountain bike to add to your stable. This will allow extra time to learn more, and ultimately make a better decision. For this buying guide we've set a budget of $1,000.00 with questions to match that of a 'first timer' in the buying market. Happy shopping!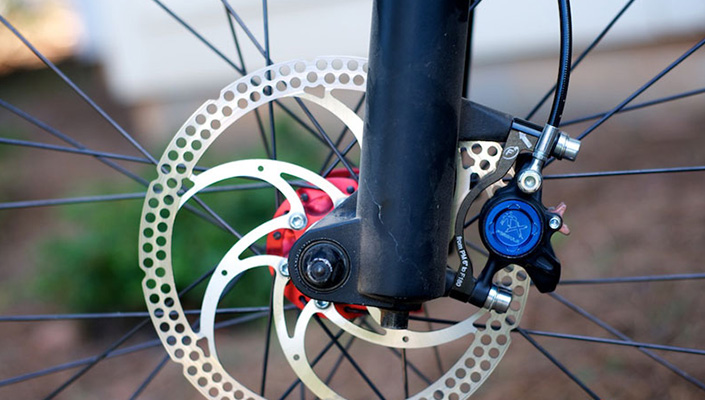 Hydrolic Disc Brakes
Photo: Bike 198
1. Components
---
When buying a new mountain bike, you don't really have to worry about frame quality. Mountain bike frames are so 'over-engineered' that you'll be hard pressed to over-extend the bike frame. You want to focus more on the components, especially the groupset. Ask your local bike shop about which groupset is fitted, with particular attention to the brakes. At the $1,000 mark, you should at least expect a set of hydraulic disc brakes. This is the entry point to elevated performance, offering sharper and more modulated braking in all conditions. This is an absolute must in today's age of affordable technology.

TIP: Avoid Dual Suspension bikes if you expect good components. Fitting a dual suspension bike under the $1,000.00 limit is asking for sacrificed quality and cheap parts. The bike won't perform, or last very long. Get a hardtail (front suspension only) if you want quality on a budget.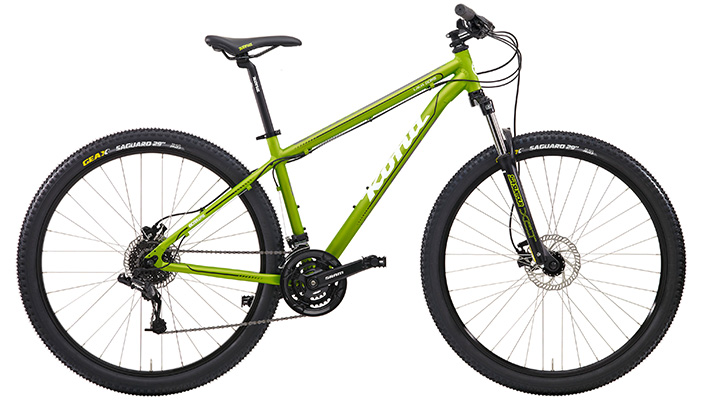 Great Value: Kona Lava Dome
2. Suspension
---
At this level your new bike should also have some decent suspension. Your front suspension should have adjustable spring tension, to suit different rider weights. Also look out for 'lockout' - allowing you to turn a dial and prevent your suspension from moving at all. This is useful for commuting or riding uphill when suspension compression really isn't needed. Unfortunately your budget has eliminated air suspension, or remote control setups. No big deal though, it's all part of learning on a bike that suits your ability.
3. Wheelset
---
Along with the wheelset, you'll receive a set of durable tires. Tires that are designed to last about 500 years! Replace these with 'off the shelf' models, selected to suit your local riding terrain. As far as wheels go, you might be lucky enough to score a set of Tubeless Ready wheels. This means your wheels are a 20 minute conversion away from running with no tubes inside them. Almost completely puncture proof, a tubeless wheelset offers the advantage of riding lower pressures and fixing less flats. If the opportunity is there take it! Due to budget limitations you won't have many other perks regarding your wheelset.

Related products: Check out the Kona Lava Dome and Rocky Mountain Fusion as two affordable options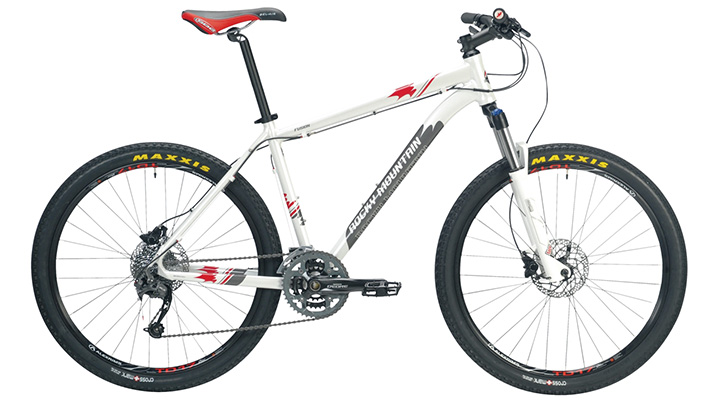 4. Attachments
---
Looking at the smaller details on your bike you might want to consider items such as: handlebars, stem, seatpost and seat. Due to the price of your new ride you should be getting access to slightly upgraded parts. Usually lightweight alloy parts, but there are other points to consider. Ensure you have a Four Bolt stem, reducing the chance of a snapped bolt (and crash). Also keep a lookout for an easily adjustable seatpost cradle (which is where your seat attaches) and avoid Single Bolt seatposts. They're hard to adjust and don't hold position well when you slam down onto your seat. If feasible avoid a quick release seatpost clamp! A clamp with an allen bolt is ideal. You don't want your seatpost sliding down as you ride over rough terrain.
5. Bike Setup
---
The most important add-on once your credit card transaction is approved. The bike setup will allow you to have the bike fit as intended. All bike shops should be able to do this and to a considerable standard. Ensure the Fitter is a mountain bike rider themselves, as there's a huge difference is setting up road bikes and mountain bikes. Ask for a focus on handlebar setup (brake lever angles, handlebar width and stem length) as well as seat height. A seat that is too high will certainly slam into your nether region when you least expect it. Again, ensure your fitter knows their mountain biking stuff! Also ask for advice on tire pressure based on your individual weight and riding style.
Happy shopping, and remember to ask questions! While you're in the store enquire about riding locations and groups. Your local store will know the best legal places to ride your new bike based on your skill level. They might also be able to put you in contact with other customers to hook up for a ride! It's all about having fun, so get out there and get dirty - all for less than $1,000.00!