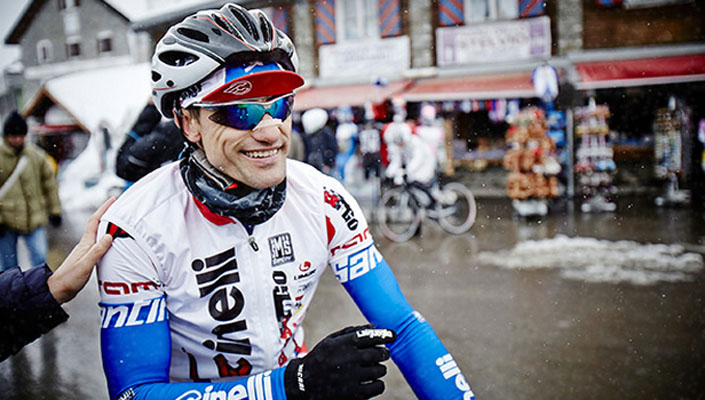 Keep warm and keep riding as temps cool with these six must-have warmers
Despite sitting in an air conditioned room here in Australia while it's 34 degrees and 80% humidity outside, I'm aware that it is coming into winter in other parts of the world, which brings me to the topic of this article – winter warmers.
There is a large range of winter gear depending on whether you are in sub-zero arctic conditions or there is simply a chill in the air on your pre-dawn ride. The key here is shopping for intelligent fabrics which allow you to keep warm, but not overheat when your heartrate rises, and to breathe when you sweat, but not to stay saturated or let too much breeze in.
Key, smart items to have in every cyclists' warm stuff drawer:
1. Arm warmers
---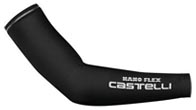 Arm warmers are on everyone's list. They keep otherwise exposed arms comfortable and they're easy to roll down as you heat up tackling hills or remove completely and stash in a back pocket. The only question is which color?
BikeRoar recommends: Castelli Nanoflex Arm Warmers - Light, warm, water resistant, and comfortable.
2. Full finger gloves
---

Your most exposed extremities are also first into the wind. Grab some full finger gloves for when it's just getting cold. Prepare with some thicker, lined gloves (like those with Thinsulate) for stopping a colder wind chill. Have a look at Pearl Izumi for well-designed thicker gloves that are shaped so you can still easily get dexterous with the brakes and shifters.
BikeRoar recommends: Shimano Windstopper Insulated Gloves - full finger for moderate cold and Pearl Izumi Cyclone Gel Gloves - for thicker ones in colder temp's.
3. Knee warmers
---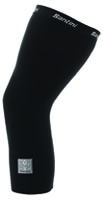 Amazing the difference they make - there's not a lot of natural insulation (ok, fat) in the knee area, but a lot of blood flow, so make sure you are looking after your knees. (Some may opt for full leg warmers, especially as it gets even colder, but we find knee warmers meet the need most times).
BikeRoar recommends: Santini Totum Knee Warmers - Fleece-lined, breathable, water resistant and with a reflective logo you get some visibility too.
4. Toe covers / Shoe covers
---

Breathable shoes become toe ice boxes when the cold wind breaks in, so these may be your new best friends when the temp drops. Either of them do a great job of cutting the wind and the wet in addition to adding a layer thick socks can't. Shoe covers come in so many varieties: look for ones that aren't unwieldy to put on and take off; remember, you'll probably be doing this like a Ninja at early o'clock while the household sleeps.
Toe covers are quick and easy: cut the wind and keep the rain out to an extent, but won't add the snug extra layer the real depths of winter throw at you.
BikeRoar recommends: Sugoi Resistor Aero Shoe Covers - Light, aerodynamic and warm.
5. Gilet / Sleeveless Vest
---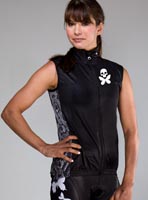 Great little articles that cut the wind and add the layer you need. Easy to fold into your jersey pocket when you've pushed through the cold part of the ride. Handy for when caught in a light rain. Look for a quality, thin, well-stitched gilet with elasticated arms, a tailored drop at the lower back, and back venting.
BikeRoar recommends: One for the ladies here: Betty Designs Little Black Vest - Lightweight, fits well, sleek look.
6. Skull Caps or Ear Warmers
---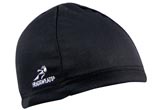 Some find these essential for when the temperature really drops. Ear warmers do a great job, but will get a bit too warm when your exertion gets up; luckily they'll easily stash in a jersey pocket. Skull caps take the edge off the cold and if you pick up the right brand, can also be added UV protection and wick sweat away.
BikeRoar recommends: Headsweats have a great range of warmers for you including their skullcap.
Find even more cold weather wear using BikeRoar's Cycling Products Search.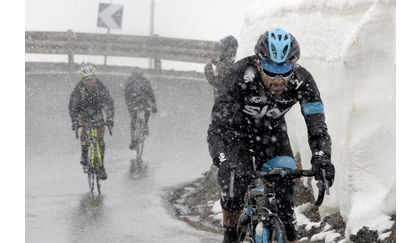 There is nothing worse than being cold on a bike. There is nowhere to hide from the freezing wind - let alone rain, sleet or snow. You can't curl up in a ball or sit on your hands to warm them under your bum - it is a "wish it would end soon" experience. Some cyclists enjoy...
READ MORE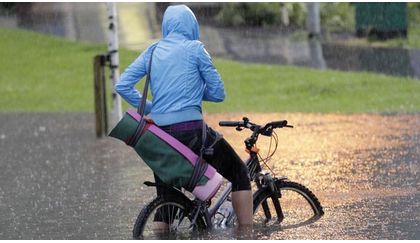 Regardless of the time of year nothing dampens a ride more than the rain. A bad pun perhaps, but still a good point worth considering. It's not that riding in the rain is always unpleasant - more a matter where being unprepared can leave you wishing you were warm and dry...
READ MORE