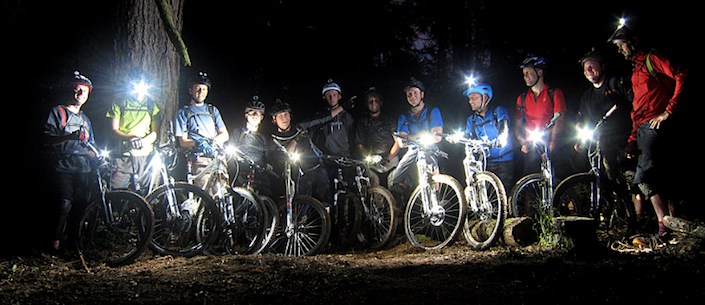 Mountain biking has been a driving force for the progression of bicycle lighting technology.
For many of us winter is approaching and that means not only is it getting cold, but we ride to work in the dark and come home in the dark as well...bummer! There are two ways to cope: One way is hibernation until the sun appears again, the other is to get a good set of lights for your bike.
We have picked a handful of top performers in a few price brackets, but remember, generally the more you pay the better the light and the safer you are.

HEADS UP! Check out our previous articles "Bike Lights: 5 things to look for in your next purchase" and "Come out from the dark" for more information on different lighting systems.
HEADLIGHTS
---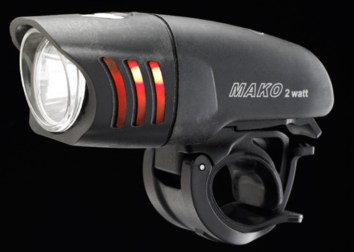 Niterider are well known to the mountain biking crowd for their brilliant off-road lights. Fortunately the brand also makes some of the best commuting lights available. Their high powered Niterider MiNewt is probably the best known, but this Mako is a very affordable option with a decent output.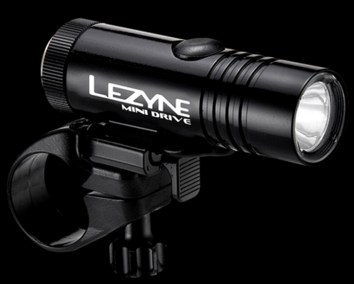 Lezyne only began bringing out these lights in 2011, but they still have the solid metal body we associate with the other Lezyne products. This light pumps out 150 lumens which is good for such a small commuting light. The li-ion battery is rechargeable as well. There are more powerful lights, certainly, but for those on a budget this is a great product.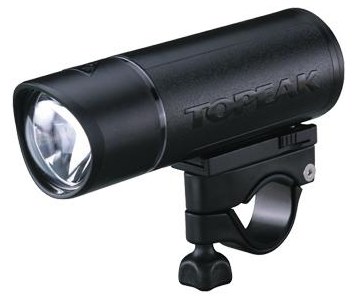 This is the budget end of front lights. A fairly standard AA battery powered one watt offering. In saying that, Topeak make some quality products and if your commute or riding is only for a short time at dusk, this sort of light is cheap but relatively effective at "being seen" by road users.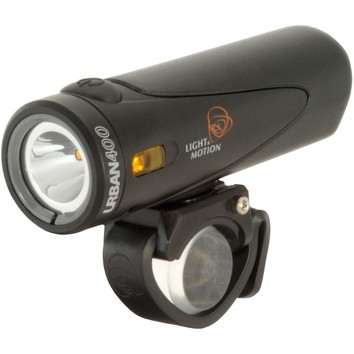 These are another top end product from a company that has been making lights for 20 years. The Urban, as the name suggests, pumps out 400 lumens so is super bright, and is a perfect companion when on the road at night. It is rechargeable and will give you up to 18 hours of run time - more than enough for your ride to work (unless you're a total nutter!).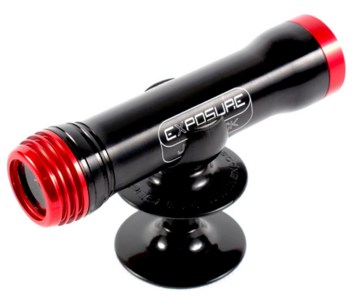 The Exposure Joystick is a modern classic in bike light terms. This light has been used as a helmet mounted unit for mountain bikers for years, but with 400 lumens and a handlebar mount it is more than capable as a commuting light as well. Exposure are a top brand and you will find this light/torch to be weather proof, impact proof, in short supremely durable. The only downside, as with the other top end lights, is the price...but then again, you get what you pay for.
FRONT & REAR LIGHT SETS
---
It is important to have a good rear light as well. We recommend using at least a half watt tail light for maximum illumination, but all these sets will, at the very least, enable other road users to see you from a good distance, even in bad weather.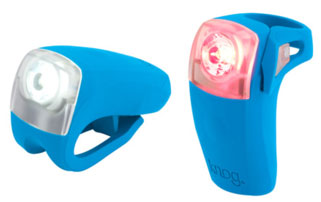 Knog not only make quality well designed lights, they are also very cool and funky! The Boomer set features a front and rear LED "be seen" light which is well protected in its weather-proof silicone body. The light is also available in a USB rechargeable version.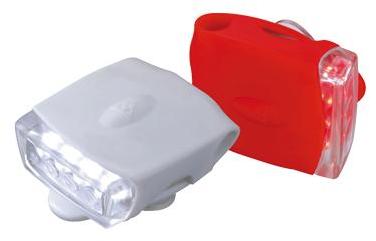 Another "be seen" light set to increase your visibility on the road. The Topeak Highlite combo features 4 LED bulbs front and rear for maximum brightness. This set is also USB rechargeable so makes a perfect choice for office commuters - just plug in into your computer during the day, then off you go.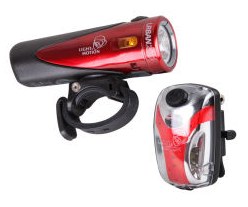 A serious light set indeed. Light and Motion combines a 200 lumen front lamp with a 25 lumen tail light. It is, like the others, USB rechargeable, and the only choice really if you are a regular bike commuter or just tend to ride a significant amount of time on the road in the dark.
---
This is just a handful of lights currently available. What are your favorites? Any products that are crying out for a mention? Let us know in the comments below...