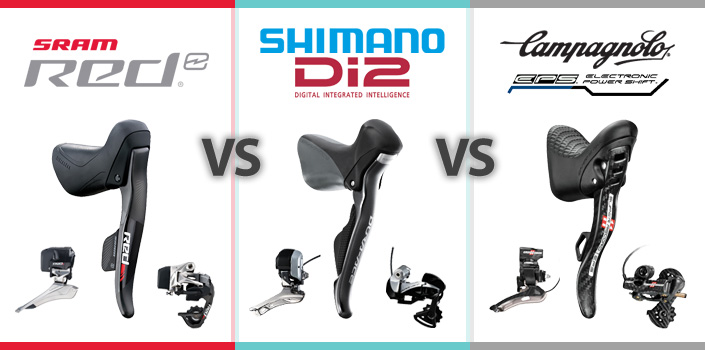 SRAM RED eTap, Shimano Di2, Campagnolo EPS
Despite having labeled electronic shifting "a pointless fad" only a few years ago (see this 2011 video), American component manufacturer SRAM has now joined the e-shifting party.
With the official launch of their eTap system (the worst-kept secret in bicycling history) back in August, SRAM joined Shimano and Campagnolo with the third mainstream electronic groupset.
While losing some ground, and perhaps some credibility, by stubbornly refusing to join the party for so long, SRAM seems to have redeemed themselves by coming out with the first wireless shifting system, as reported by BikeRoar back in February.
Wireless shifting is such a breakthrough that it will probably influence the way bikes are made for the next few years. Frame brands are already lining up to create eTap-specific models without the drill holes we've come to associate with internally wired or cabled systems. Thanks to wireless, bikes will become nicer and more beautiful.
But there's more to eTap than just the absence of messy cables – and, as SRAM's road brand director Chris Zigmont admits: "Once it's set up you don't care any more that it's wireless."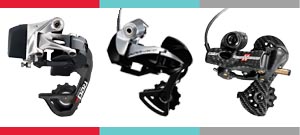 Being third to market with an electronic drivetrain behind Shimano and Campagnolo meant that SRAM's design team had the benefit of getting feedback from riders about the functional peculiarities of Shimano's Di2 and Campy's EPS electronic systems. The major complaints were that both systems had very little tactile feedback when shifting (Shimano more so than Campag), and the occasional difficulty with Di2 in differentiating between the two smaller shift buttons, especially in the cold, over rough surfaces, or with gloves on. SRAM came to the rescue by ensuring Red eTap has more of a snap when shifting, plus a single big paddle on each side.
There is no argument that SRAM have simplified shifting with Red eTap. While Shimano's system relies on a small up-shift button on the right-hand side and a larger paddle for down-shifting, also on the right, and independent front derailleur buttons on the left, SRAM simply works like this: press the right lever and the rear derailleur moves outboard to the right; press the left lever and the rear derailleur moves left. Press both and the front derailleur shifts. Campagnolo are somewhere in the middle – not nearly as simple as SRAM, but slightly easier to use (and less likely to mistakenly shift the wrong way) than Shimano.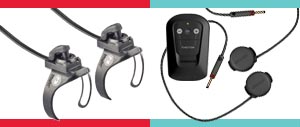 Shimano Sprint Shifters and SRAM eTAP Blips and BlipBox
Shimano have their "sprint shift" buttons mounted outside the brake lever hoods – and they work pretty well, provided you don't accidentally nudge them and inadvertently change up gears. SRAM seem to have gone one better with their "Blip" technology: circular buttons to up-and-downshift that can be positioned wherever you like, under or over the bar tape, with up to two on each side. They are nifty little gadgets, but probably won't actually affect the way you ride your bike unless you are a TT specialist or a triathlete – then they really come into their own, as they can be attached at the end of your aero TT bars and connected to a "Blipbox" control terminal approximately the size of most Garmin units.
Wireless or not, electronic shifting systems need a power source and SRAM seem to have nailed it perfectly in this department too. Campag's EPS system is definitely inferior in terms of recharging – with no way of disconnecting battery from bike, the rider must take the bike to the power source to recharge. Shimano is slightly better – with a removable rechargeable battery, it can be easily unclicked from the bike and docked in its recharging station. SRAM's eTap has four batteries: front and rear derailleurs use identical lithium-polymer battery packs, with an estimated capacity of 60 hours ride time for the rear derailleur and 90 hours for the front. The shifters are powered by standard CR2032 watch batteries, and have an estimated life of two years.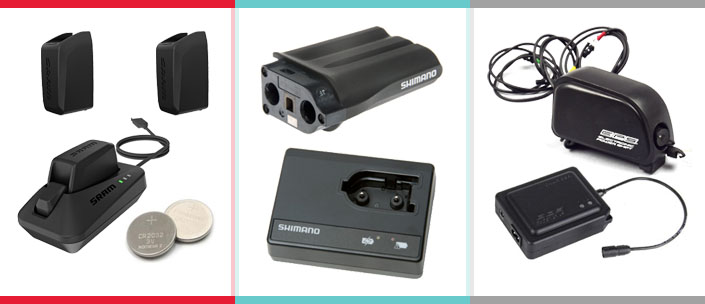 How does electronic shifting feel?
---
OK, so SRAM is wireless and the other two aren't. SRAM has an arguably better battery system. Cool – but to many of us, not nearly as important as how they all feel to ride.
It's difficult to remain impartial when it comes to groupsets – we often develop a near-fanatical loyalty for whichever brand we rode on our first bike, and it can be difficult to see through the fog of nostalgia. So, here's my best shot at a fair assessment of what they're like on the road: the Shimano system has unbeatable shift quality – it is fast, quiet, and works perfectly once you have the hang of it. However, it's easy to get it wrong and downshift instead of going up, particularly if you have big hands or you're wearing gloves. Unless you're paying close attention, you can sometimes be uncertain as to whether you've successfully shifted or not – there's not a lot in the way of feedback.
I like Campagnolo for its firm click, its audible feedback, and the feel of its levers in your palm. It may not be the technological equal of the other two, but it sure feels good. However, like Shimano it is not an intuitive system, and definitely takes some getting used to.
I came into this exercise determined to not be star-struck by the panache and gadgetry of the SRAM system, but it's very difficult to remain unimpressed once you've ridden it. I only had access to a bike with Red eTap for about 40 minutes, but within that time I managed to master the shifting system to the point where I was changing up and down without having to think about it – I'm pretty sure I couldn't master Di2 or EPS in that amount of time. Equally important, the shifting felt good – precise, audible and quick. The multiple-shift mechanism works well too – just press and hold the lever and it will keep shifting in that direction. Campagnolo have a 2-stage version of this system that works pretty well, whereas Shimano is still one click, one gear.
Which electronic shifting should I buy?
---
Step 1: Tell us which one you like by taking our poll.
Step 2: Click here to see our editor's choice!

Check out the Detailed Product Comparison
SRAM RED eTap vs. Shimano Dura-Ace Di2 vs. Campagnolo Super Record EPS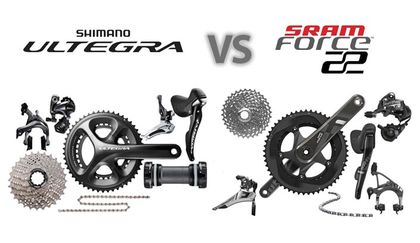 Both SRAM Force 22 and Shimano Ultegra 6800 take much of the functionality of their high-end cousins (SRAM Red and Shimano Dura-Ace) and bring it to a more affordable level...
READ MORE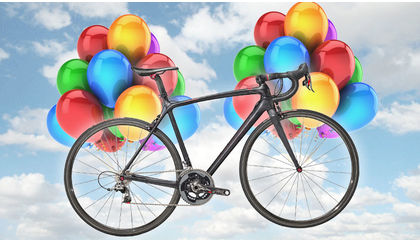 Once you get the "less is more" monkey on your back, it's very hard to shift him. Yes, a lighter bike will help you go faster and ride longer under MOST circumstances, however, weight saving is conditional on a lot of other factors... and since we can't meet each and every one of you individually we are going to give you what we think is the best "bang for buck"...
READ MORE