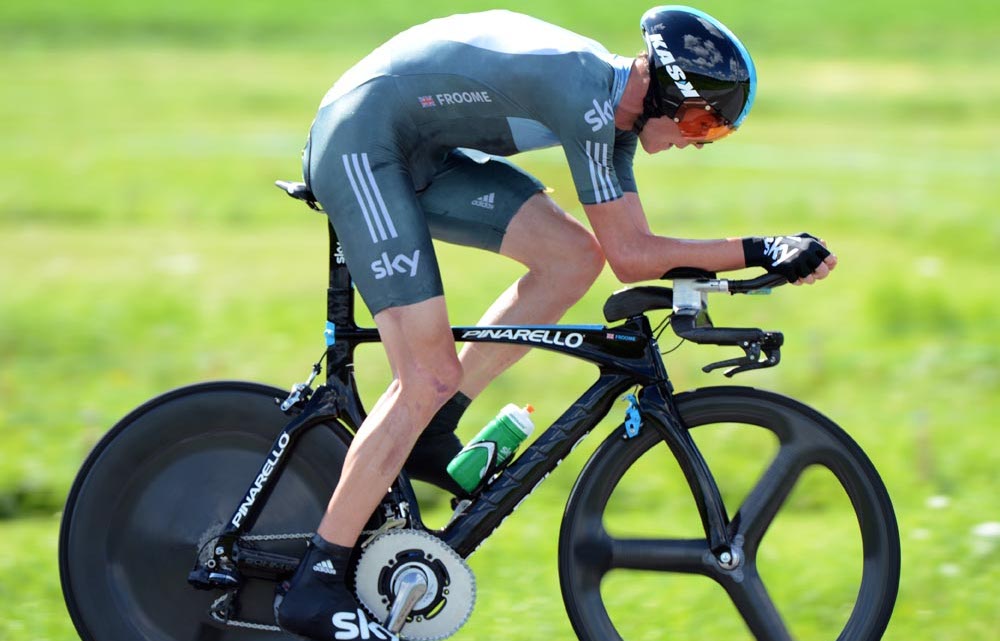 Buying a TT bike doesn't necessarily mean you will ride like Chris Froome, but it definitely results in an advantage!
Buying a new bike is meant to be a pleasure, as you swagger into the shop and just casually point at whatever it is you're planning on buying. But with TT bikes you've no doubt found it's just a little more complicated. Apart from having so much to choose from, and then working out sizing, there is the question of "do I really need one at all?" It can seem like more effort than it's worth, but it's not actually that stressful if you know what you're after...
Time Trial bikes are one of those styles of bike that you don't buy by accident. There's usually a little more research that goes into it before you lay down the cash. As a consequence of the added aerodynamic features found in a time trial bike frame, wheels and components, expect to pay a little more than for your average road bike. Affordable here means approximately $2500-$3000.

Bike Comparison: We compare four affordable time trial bikes from Jamis, Trek, Specialized and Giant.
FRAME MATERIAL
---
Time Trial bikes (or TT bikes) come in either aluminum or carbon fiber frame designs. As you would expect the aluminum option is slightly cheaper than the carbon fiber option. The lighter carbon fiber options are stiffer, more responsive and also provide more choice, seeing as brands now focus on pushing their affordable carbon fiber setups to the entry level market.
WHEELS
---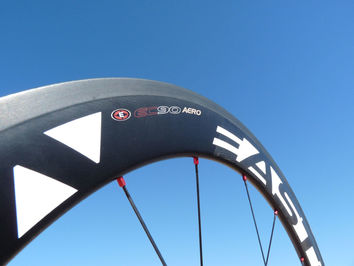 Wheels are said to be the biggest upgrade you can make to a bike, so speak to your local shop about upgrading the wheels on your potential TT rig before you buy it. They may be able to switch your wheels out and ask you to pay the difference.
A good entry-level set of carbon fiber wheels can make more functional difference than riding a carbon fiber frame so definitely worth consideration. Carbon wheels are not always lighter, but are designed to be more aerodynamic and far better at rolling along and maintaining momentum. Some call it "legal doping" and for good reason! You can save minutes over a given course just by changing your wheels, so it's a worthy consideration to spend some saved moolah on these speed weapons.
Now it's time to check out the next important part of the bike, so it's time to examine the....
GROUPSET
---
This encompasses the entire drivetrain of your bike. All the bits and pieces that make the bike go forwards and stop. The groupset on a bike will usually come as a bundle of parts all of the same level of quality. Your Store Assistant might suggest looking at a more affordable option such as Shimano 105 to help keep the cost down. But then again, you may realize it's worth the extra cash to get something that's going to last longer, and work better.
In this instance you could choose to ride a Shimano Ultegra groupset because of the improved shifting quality and ease of operation. Not only will the upgraded shifting componentry work better and last longer, but it will also be slightly lighter. We are speaking in terms of grams here, but it does all add up to reducing the 'static weight' of your bike parts.
After all this talk about groupsets, we can move on to the next topic.
PEDALS
---
Not many bikes will come with pedals, so you'll have to choose them yourself. If you want to make it easy, ask which pedals are most similar in quality to your groupset. This will ensure a uniformed approach to your bikes working parts, especially in an area that won't overly affect your performance. Given that you're potentially riding a mid-range groupset on the bike, you may decide to match a pair of mid-range pedals. The mechanical difference between mid and high-end pedals is negligible; it often comes down to the finish quality. Nonetheless, opting for a mid-range set will shed grams and run smoothly.
After going through all your options at the local store, you may be ready to commit to a bike. The next phase of the buying experience is to be fitted to your new bike, which will ensure a perfect setup before you hit the road!
OPTION B
---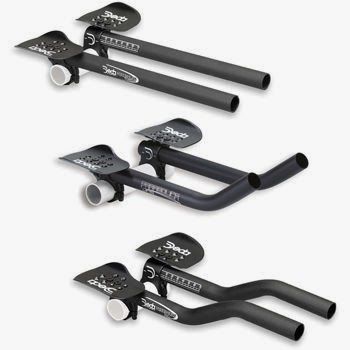 As an alternative option, you might want to consider not buying a new bike - but instead fitting some aerodynamic handlebars to your current road bike. This will save you the obvious financial outlay, as well as having a bike you might not use as often as you should.
If you're only planning on the occasional dabble in TT riding, then clip on aerodynamic handlebars might be the way to go! These carbon or aluminum handlebars only cost between $80 and $200 depending on what you're after. Most just clip straight onto your existing road handlebars so you can do most of it yourself at home. We do recommend, though, that your local store does a quick setup for you. This will allow you to be as comfortable as possible in your new aero position and don't injure yourself adapting to the tucked posture.
Happy shopping, and remember to ask as many questions as you feel are necessary. Your local store will no doubt be willing to lend their expertise to you to ensure you are well equipped for the road ahead...