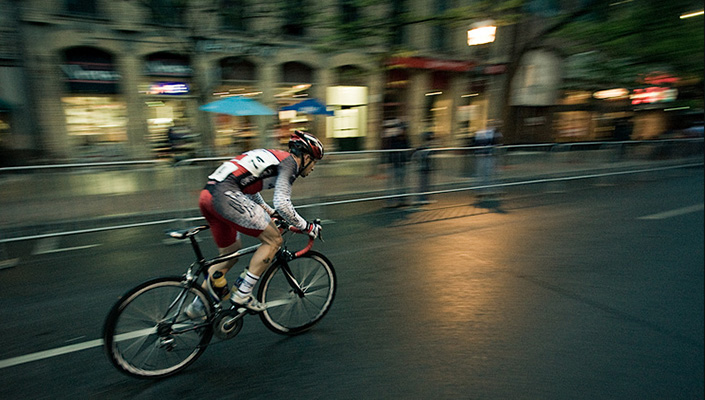 Get fast for under $1000.
Photo: Top left pixel
When it comes to improving the performance of your bike, very rarely is the term 'affordable' used. You may well be looking at thousands of schmackaroos for your new groupset, or in this instance, under $1,000 for a new set of upgraded wheels. This only applies to some cyclists, as others may already have stock standard wheels that will exceed the quality of those we have listed below. But if you're riding an entry level bike, listen up! You can make that bike faster, more comfortable and more efficient simply by upgrading the wheelset.
"Most cyclists would agree that no upgrade can have as great an impact as a new set of wheels."

DID YOU KNOW? Buying new wheels can breathe life into an old steed or, alternatively, can be a useful second set for racing or just when you want to go a bit faster! All these wheels will leave you with plenty of change from $1000 - put that up against the cost of a new bike!
The items in this list were selected as if we were looking at buying ourselves. That means you won't find any 'left of field' brands, or some boutique brand from the outer reaches of Switzerland. This is all mainstream stuff, available to all of us, just pop down to your local dealer. Happy shopping, and if your partner asks the age-old question, just buy them a bike. Then they too will understand!
BONTRAGER RACE LITE TLR
---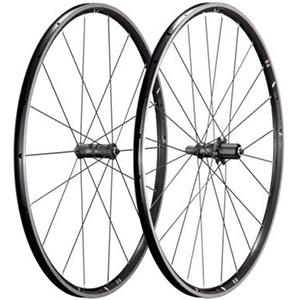 Featuring trickle down technology from the Bontrager elite wheelsets, the Bontrager Race Lite TLR is very popular within the local peloton. The wheels feature a range of features all derived from the top end wheels in the Bontrager stable. A brilliant feature is the offset spoke bedding pattern. This leads to much greater stiffness and provides a more responsive ride in any conditions. Along with this, Bontrager have constructed these Alloy wheels with tubeless ready technology (TLR). You're a 15 minute conversion away from riding with no tubes!
With an overall weight hovering around the 1500g mark expect these wheels to drop a bit of excess flab from most standard bikes.
SHIMANO ULTEGRA 6800
---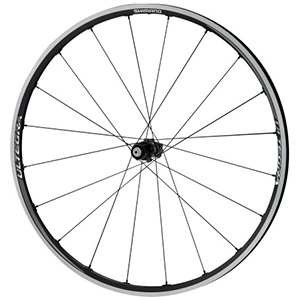 In keeping with the times, Shimano have released their latest wheelset to the market. Get in quick, because they sell out fast! Shimano are also the manufacturer of some of the world's best shifting and braking components, so rest easy... They know their stuff. The Ultegra 6800 alloy 700C wheels feature an array of technological juicy bits. From the 11 speed compatible freewheel body, through to the tubeless compatible rims. There's not much more to ask for... The rims come with an asymmetric front and rear wheel design which ensures perfect spoke tension and length.
The braking surface has little dimples to show when your rims are worn out (this will take years). And the inner rim bed is without spoke holes, so you can ride without rim tape or convert to tubeless with ease. Shimano are one of the few brands whose wheels feature a user serviceable "cup and cone" hub bearing system. These new models feature tool-free adjustments so now you can work on them yourself!
Definitely worth considering these as an upgrade!
ROVAL FUSEE SL 25
---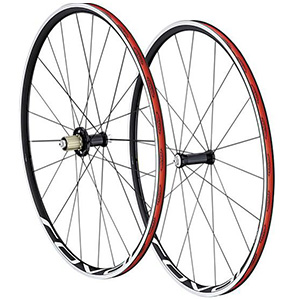 Roval (Specialized) has recently been making some pretty snappy mountain bike wheelsets, but let's not forget their ability to produce some very respectable road wheels too. Although advertized as 'clincher only' rims, the Fusee SL25 wheels have plenty of features to make up for the lack of tubeless capability. The rims are quite low in profile, offering slightly improved appearance and aerodynamics. The wheelset also features radial spokes - much like the other wheels we have featured. Again this lends itself to a stiffer ride, and more responsive handling! These Roval wheels also feature sealed cartridge bearings, and cromoly quick release levers. Aero spokes finish off a winning set of wheels, hand built of course.
BONTRAGER AURA 5 TLR
---
Yes, we've already listed a set of Bontrager wheels - but it's not often you see a set of aerodynamic wheels as flash as these under the $1,000 mark! Featuring a 50mm carbon fairing on both wheels, the Aura 5 TLR are far more aerodynamic than many of their pals. The same TLR tubeless technology comes standard on these Bontrager Aura 5's meaning you can have 'super aero' and 'super reliable' at the same time. Despite featuring a carbon fairing the wheels still feature an alloy braking surface, meaning you get reliable and firm braking in the wet, as well as brake pad compatibility with your current wheels. The freewheel body is 11 speed configured, ready to go!
MAVIC KSYRIUM ELITE S
---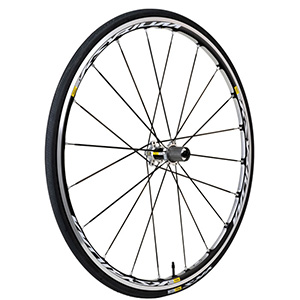 One of the oldest brands in cycling, Mavic know their game better than most. The Mavic Ksyrium Elite S are testament to this reputation with the model of wheel being revamped every few years - updated with trickle down technology from the Mavic elite wheelsets. The wheelset features full alloy construction along with straight pull spokes and reinforced spoke holes. The wheels are admittedly only clincher, meaning they are not tubeless compatible. Again, not a deal breaker.
The radial spoke pattern lends to stiffer handling and increased power transfer, meaning more zoom for less effort! The bearings keep you rolling with a set of sealed cartridge bearings fitted. The braking surface of these rims has received a special treatment which improves braking performance in all conditions. You'll sound like a seasoned pro when you tell others of your Mavic wheelset! Bonjour!
See it as a birthday present to your bike, and enjoy the instant gratification of riding new wheels. The performance benefits are proven, as is the smile on your face as you hear that freewheel body kick into action... Bliss!