Commuting is a fantastic way of getting around - especially to work! What better way to start your day than with a ride... But commuting isn't all free and easy, especially when winter arrives. Not only is it colder, but there's also a good chance it will be dark. It might even be raining, so you'd best be prepared.
We've compiled a list of items we think you'll need if you plan on riding to work in the cold. If we've missed your favorite item, let us know below in the comments section!
1. FRONT LIGHT
---
NiteRider Minewt 200
It may be small, but it packs one heck of a punch! The NiteRider Minewt light emits a decent 200 Lumens of light; more than enough to allow you to not only be seen by cars, but to also see with when you ride along dark paths. This light can be mounted as your primary light and can be recharged while you're at work warming up. This unit will burn for 3.5 hours and will fully recharge within 4.5 hours. It sounds like a winner to us, and a definite addition to your winter riding gear.
2. REAR LIGHT
---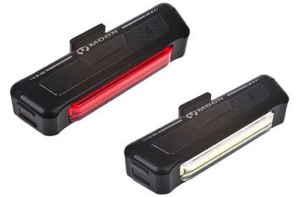 Moon Comet Rear Light
Although this light can come in a set of 'front and rear' together, we can also strongly recommend it as an individual purchase for a tail light. Emitting a blinding 30 Lumen red beam, this light is visible from several hundred metres away. Conveniently, you can recharge this unit via a USB cable, meaning you'll never be left in the dark again. If you do happen to purchase a 'front and rear' package, then use the front one in addition to your primary light!
3. RAIN JACKET
---
Craft Performance Jacket
Craft Clothing calls this their "best to date" rain jacket, and we can only agree. This super lightweight rain jacket comes in a variety of colors, and is fully taped at the seams to prevent any leaking. The jacket is also very elastic, so it will hug you tight no matter your shape, keeping you dry and warm. Try choosing a visible color such as white to increase your visibility in dull weather. If you don't need the jacket, just roll it up and stuff it into your backpack.
4. THERMAL GLOVES
---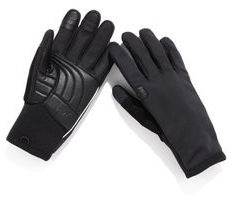 Rapha Winter Gloves
Nothing is worse than cold hands. You can't brake, you can't change gears, and frankly... it just sucks. Frozen fingers can turn a grown man into a whimpering heap on the side of the path, but not if you're wearing these puppies! Featuring a water resistant coating, these gloves will keep your fingers warm and dry in the harshest of winter mornings. If you're particularly prone to feeling the cold, consider wearing a thin inner glove before putting these on.
5. SKULL CAP
---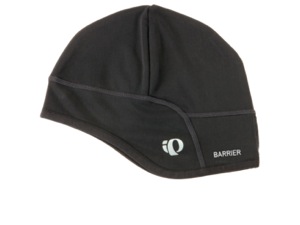 Pearl Izumi Skull Cap
Your head is where most of your body heat is lost, and that really comes into play when the temperature drops towards freezing! Keeping your head warm will make your ride to work far more pleasant, so consider wearing a skull cap such as this. They're thin enough to fit under your helmet too, so you don't have to compromise your safety. If you wear these regularly, buy two so you always have one ready to use.
6. SHOE COVERS
---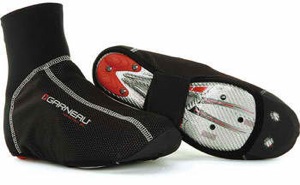 Louis Garneau Shoe Covers
We said cold fingers were the pits. Cold feet are next on the list! Fitting these over your cycling shoes will keep your toes nice and warm, especially since cycling socks are generally quite thin. Many of these shoe covers are also waterproof in case you get caught out in the rain! When removing your shoes, you can leave these shoe covers fitted over the toe cap, ready to pull them up when you put your shoes back on.
7. MUD GUARDS
---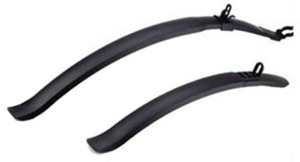 Dawes Mud Guards
Getting rained on is one thing. Getting a wet bum because you rode through a puddle is another... It's inconvenient, but it can be prevented! Fit some mud guards to your bike and ride to work without the fear of getting sprayed. These Dawes mudguards use an elastic mounting system making them easy to fit, and also easy to remove if you choose to leave them at home.
8. PUNCTURE RESISTANT TIRES
---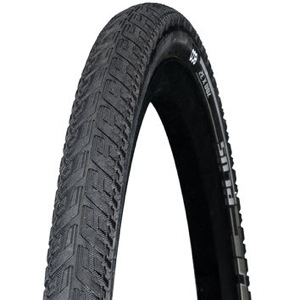 Bontrager H5 700c Tires
There's sadly no such thing as a 'puncture proof' tire, although various tires are very resistant to punctures. We've heard good things about the Bontrager line-up of tires, so they might be worth trying next time you get your bike serviced! Try choosing a tire that has a slightly thicker rubber profile in the center, as well as reinforced sidewalls. This all adds up to being a much more resilient in harsh riding conditions, and perfect for commuting!
9. P.O.V CAMERA
---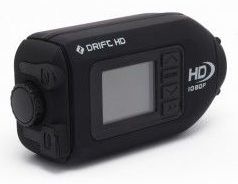 Drift HD Camera
Although you might associate POV cameras with hooligans riding off cliffs, they're actually a very handy tool for your next commute. If you've ever experienced an incident while cycling, you'll be all too familiar with the general lack of evidence available. However if you join the growing trend and buy a camera, then you'll have the best evidence you could possibly wish for. Keep in mind though; any misdemeanors on your behalf will also be on camera. So behave out there!!!
10. PANNIER BAGS
---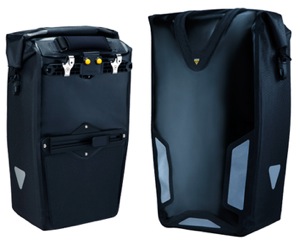 Topeak Drybag
Featuring what Topeak have dubbed "sonic welded fully seam sealed bag" we can only guess that this piece of kit is good! Featuring enough storage space to carry passengers (we do not recommend doing this), you'll no doubt fit all your work clothes in here, as well as lunch and a laptop. The benefits in being waterproof speak for themselves, especially if you've got work documents or electronics in your pannier bags. Worth the investment, we say!
---
So there you have it, a Mid Year Christmas shopping list. Change your date of birth to next week on Facebook, and paste this article in as your status update. Surely your friends will get the hint...