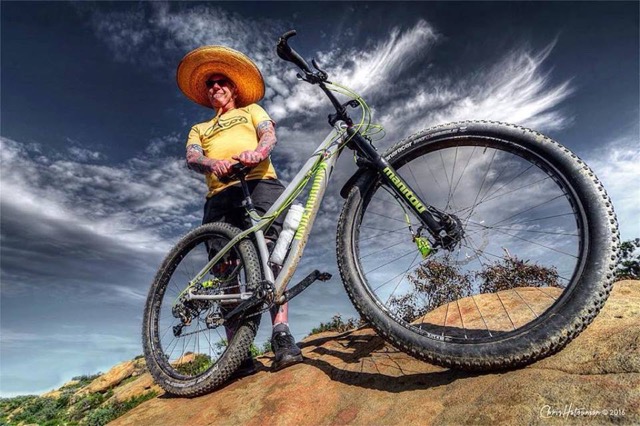 Underground Bike Works founder, John Parker, with a 29 plus prototype.
Surely you've heard of iconic Yeti mountain bikes, but we'll find a way to forgive you if you haven't heard of the man who founded Yeti Cycles, John Parker, a forefather of mountain biking enshrined in the Mountain Bike Hall of Fame. Parker, after some time off from the bike world, is returning to the mountain bike industry by launching Underground Bike Works, his new mountain bike company.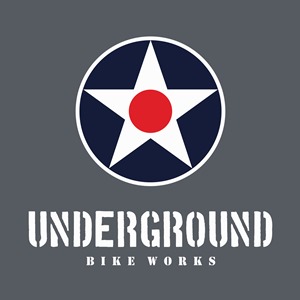 Underground Bike Works, based in Camarillo, California, will officially launch at Sea Otter Classic next month with simultaneous bike sales via Kickstarter Campaign on April 14, 2016. The company promises to add cutting edge technology and a modern distribution model to "revolutionize the bicycle industry by offering the most technically brilliant, fun and trend setting bicycles available." While a bold declaration, Parker's history and experience offer initial support to the claim: He created revolutionary bikes while working hand in hand with the best racers in the industry, including world champions Julie Furtado, John Tomac, Myles Rockwell, and Missy Giove; he was among the first to introduce fully suspended bikes, carbon fiber and thermoplastic frames, and the Lawwill suspension design.
The bikes are a 27.5 hardtail PLUS bike and a 29 hardtail PLUS bike. Limited production bicycles will be available, fabricated by Frank The Welder, one of John's longtime partners and one of the best in the business. Additionally, Missy Giove will rejoin John Parker and Underground Bike Works at Sea Otter and take part in the dual slalom race on one of Parker's new bikes. "I'm excited about joining forces with Parker again. We have some really cool things planned for the future," said Missy.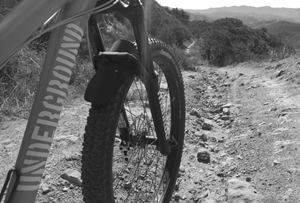 "After selling Yeti I went underground. Now I'm back with a vengeance and will be using new technologies and distribution models. If you liked what I did at Yeti you're going to love what I have up my sleeve at Underground Bike Works. If that don't light your fire then your wood is wet," said Parker when asked about his new bicycle company.
Underground Bike Works invites you to join John and Missy for autographs at Sea Otter on Friday, Saturday, and Sunday at 10:00 AM and again at 2:00 PM at booth 919.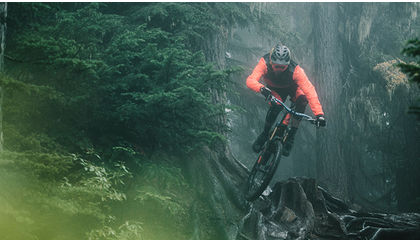 We here at
BikeRoar
have made brief mention of PLUS sized bike/wheels/tires a few times over the past year, and without going to deep into the technical details, thought we should step back to make sure you are properly filled in on PLUS sized bikes and why you'll want one...
READ MORE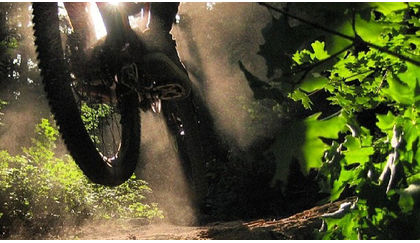 Putting a list together of top tires for mountain biking is no easy task. Almost every brand is making multiple tires that could be considered for any "best of" list. Where you ride is also...
READ MORE