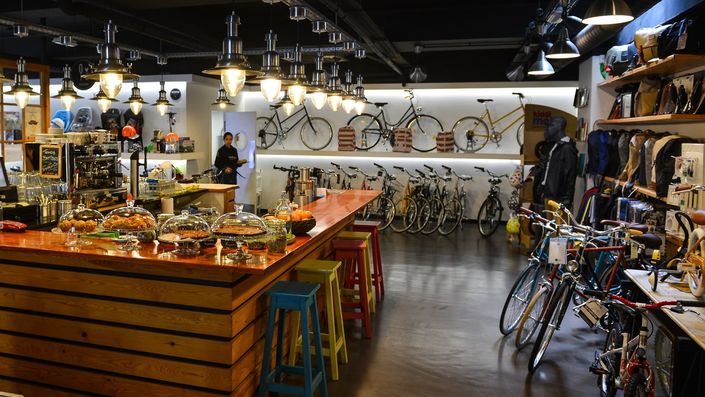 Vélocité Café - A beautiful bike shop and cafe worth visiting.
The cycling industry is one of the fastest growing sports industries in the world and it has a constantly evolving customer base to support it. From the older generation down to the up and coming younger ones, the customers are there. The biggest challenge facing this and many industries is the online marketplace where customers can compare prices and buy at the click of a button, not realizing what's going on behind their screens.
We're not here to tell you why you shouldn't support online shopping; we know it's here to stay. But, we are going to tell you why you should support your local shop, even if it's only occasionally! Just share the love because, at the end of the day, they're the ones solving all your problems, right?
Bike Shop Benefits
Friends
---
There are lots of benefits from shopping at your local bike shop; the greatest is having a healthy customer/staff relationship with your local store. If you become a regular customer at a bike shop you will find the store will always be willing to help you out that extra little bit. Just by showing your face at the shop to look around, the store will soon pick up that you're a regular. From here, conversation flows and you'll find them going out of their way to look after you.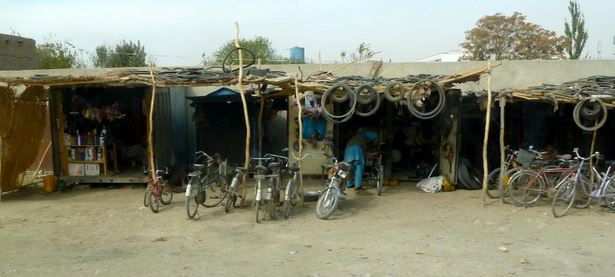 This is what happens if you don't support your local bike shop.
Technical Support
---
Unless you work in a bike shop or are a fully qualified home mechanic, you occasionally need your local shop to help you out. Whether it's a bent wheel or a blown rear shock, your local bike shop can and will get it done. They will take care of the entire process:
Dealing directly with the product supplier / manufacturer
Processing a repair or warranty claim
Arranging delivery of replacement parts/items
Fitting the parts to your bike
You could do this yourself through an online mega store, but there are the obvious delays and more work involved (as you'd know by now).
The best thing is, if this process still doesn't fix the problem, your local store will go about their business rectifying the problem, because it's their problem now, not solely yours...
Community
---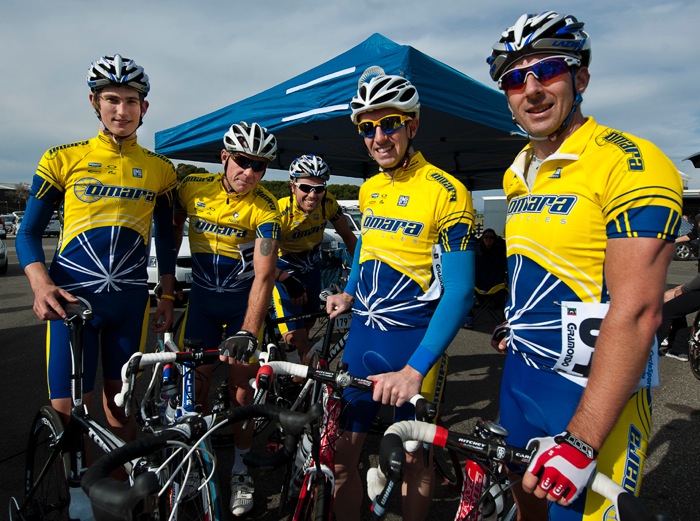 We frequent local bike shops for the people, the friendships, the knowledge, and the experience.
The best part about being a regular at a local bike shop is the sense of community. You'll no doubt end up speaking to other customers while flicking through a magazine, or overhear a discussion about an impromptu ride the following weekend. It's all there waiting for you. All you have to do is walk in and soak it in!
Try joining your local shop ride – they probably have one organized. This is merely an opportunity for customers to ride with staff and talk about bikes. There's usually the obligatory coffee stop afterwards, before the bike shop staff have to duck off to start their shift at work. It's about being part of the cycling community, not saving a few bucks on a set of tires, and then proving a point by fitting them yourself.
At the end of the day, the main appeal to shopping online is about saving money. There isn't any other benefit. Some people do enjoy having stuff delivered to their front door, assuming you're even home to sign for the parcel...
But as far as giving you that warm and fuzzy feeling, nothing can beat the experience of visiting your local shop. There are so many things to look at and touch – 90% of the items you'll never even buy! You can talk to a person who actually rides a bike and ask them for their opinion. You can learn from the staff or even take a crash course in basic bike mechanics if you're keen. It's all on offer if you're after these things. Things that real people can offer through a face-to-face interaction.
An interaction that leads to friendships and riding buddies on the weekend. An interaction that sees you walk out the door with a smile on your face and a bottle of chain lubricant...
That's all it takes to support your local bike shop, so if you want it, go get it. And enjoy the experience they offer you!
But if you want to click on some deals and skip the experience, we'll see you in cyberspace.
Editor's Note: This article was originally published Wednesday, Mar. 19, 2014, and has been revised for editing and accuracy.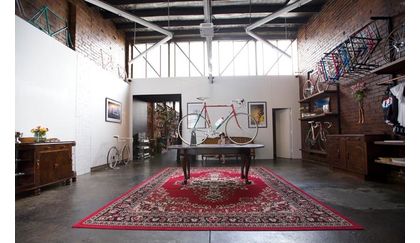 Bike shops are a haven of wonderful products we all want to buy and equip our bikes with. Here are 10 of the best things you can get at your local bike shop...
READ MORE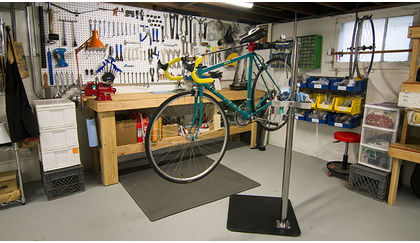 Are minor bicycle repairs starting to drain your bank account? It may be time to get yourself some tools and set up a home shop.
BikeRoar
has some great ideas on how you can save money...
READ MORE