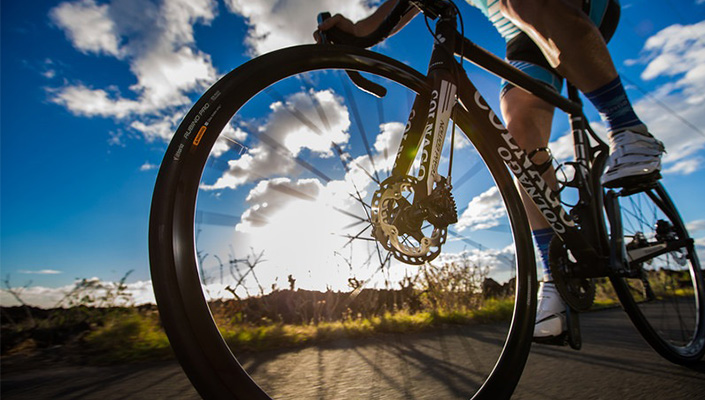 Can't stop the future of braking
Photo: Arts Cyclery
With time comes change and with change comes improvements. The cycling industry is one of the fastest growing sporting industries in the world, and in recent times actually surpassed Formula One in its progression through technological advances. One of the many recent developments in road cycling is the use of hydraulic disc brakes. Although familiar to mountain bikers, the use of hydraulic discs on a road bike is a new step forward.
BENEFITS
---
The benefits of road disc brakes lie in the consistency of performance - something cyclocross and mountain bike riders would be familiar with. Regardless of the weather (mainly wet weather), the brakes operate flawlessly, as opposed to more primitive rim braking systems. The other benefit is lifespan of parts, with disc brake pads lasting substantially longer than any other form of bicycle brake pad. System maintenance is also an appeal, with the typical weekend rider never having to adjust or replace anything themselves. It's all done by the bike shop, and only necessary once every 5-9 months.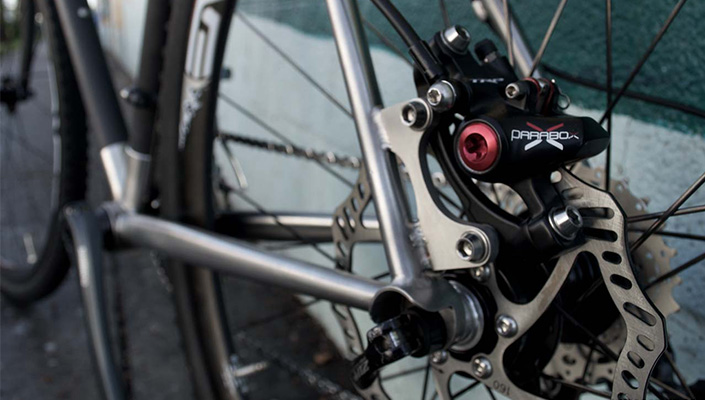 Photo: CX Magazine
NEGATIVES
---
There are always perceived negatives with any new technology and this is certainly the case with road bike disc brakes. SRAM's early hydraulic attempt didn't help with a massive recall taking place shortly after its introduction.
Some other road disc brake concerns include:
Lack of self-maintenance simplicity
Affordability
Injury through hot discs in peloton pile ups (racing)
Easily damaged (bent rotors)
Weight
Too responsive
The last point is an interesting one, as nobody wants a rider to slam on the anchors mid-pack, simply because he assumed something was awry in the bunch... If this rider had disc brakes, the repercussions would be him bringing the entire peloton down with him because his brakes are too powerful. To remove this concern some braking manufacturers have 'dumbed down' their braking capacities, which kind of removes the appeal of disc braking systems - that is, to have powerful brakes with extreme ease of use...
And while we think the widespread use of hydraulic disc brakes on road bikes is just a matter of time (and a good thing too), the governing body of cycling, the UCI, has yet to approve the use of discs in the professional peloton. When this will occur is anyone's guess, especially since the UCI are hard-wired traditionalists. The UCI still won't budge from their ridiculous 6.8kg weight limit on racing bikes, all the while companies such as Trek are making 5kg PRODUCTION BIKES! That's a normal road bike coming in at 2kg lighter than your favorite pro cyclists' ride. The clock is ticking.
REVIEWS
---
Many brands are building road bikes with disc brakes now and if you look closely you will soon see that most are based on "endurance" frame geometry and specification. This is most likely because the technology hasn't, as mentioned, been ratified for racing at the highest level.
Here are two brands which have already equipped their top road bikes with discs.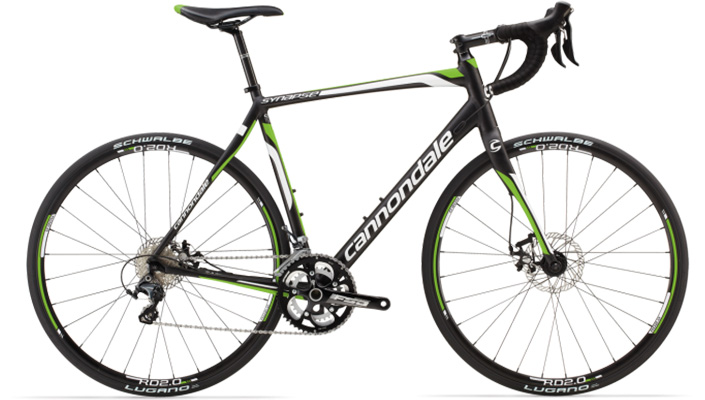 CANNONDALE SYNAPSE HI-MOD DISC
Direct from the USA, the Cannondale Synapse Disc features all the bells and whistles! From a full carbon Hi-MOD frameset through to a rocking groupset... this bike has it all, including disc brakes. The design of this bike points towards endurance and performance, with racy frame geometry accompanied by endurance component selections.
The brakes are Shimano BR785 road hydraulic discs, featuring a slightly smaller rotor than you'd see on an off-road bike. The braking is reportedly not as sharp as you'd expect - for obvious safety reasons. The brake modulation is very similar to rim brakes of the past.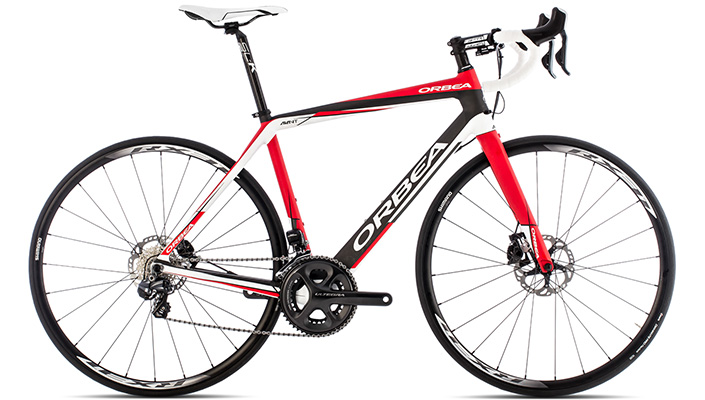 ORBEA AVANT M10D
From the heart of Spain comes the Orbea Avant M10D, a beautiful full carbon racing bike, targeted at endurance riders with a taste for performance and quality. The frame is specifically an Orbea Monocoque Performance Carbon frameset, with electronic or mechanical shifting compatibilities. The fork matches the frame in quality and materials used.
A standard pair of Shimano RX-31 wheels are fitted, well suited to rough roads and unforgiving terrain. Known for their performance and durability, you'll be on these wheels for quite a while!
More relevantly, the brakeset is a Shimano BR785 Hydraulic Disc system, as mentioned in the previous bike. It seems this brake model is the benchmark for a newly evolving sector of the market, so it will be interesting to see which other major manufacturers really come to the party.

Bike comparison: 4 disc brake endurance bikes from Specialized, Cannondale, Orbea and BMC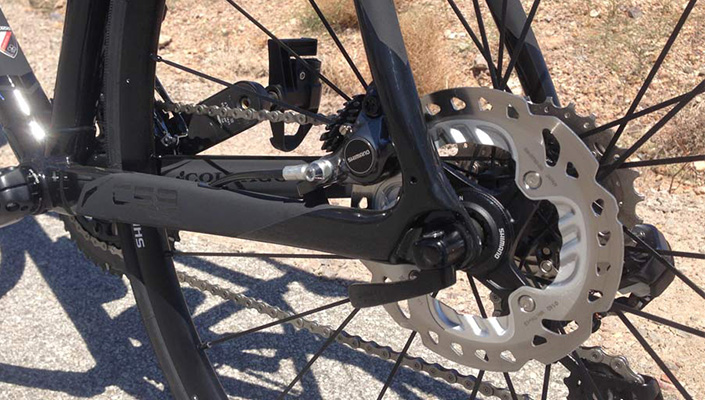 Photo: Bike Rumor
It does seem like disc brakes on road bikes is a controversial development. For one, there are plenty of advantages. On the other hand though, many of these benefits may be deemed unnecessary to the seasoned rider. Either way, the market will progress and these will come fitted standard to most bikes. It's similar to the manner in which electronic shifting took hold, and then took over.
Time will tell, but there's no putting the brakes on a clever idea, right?