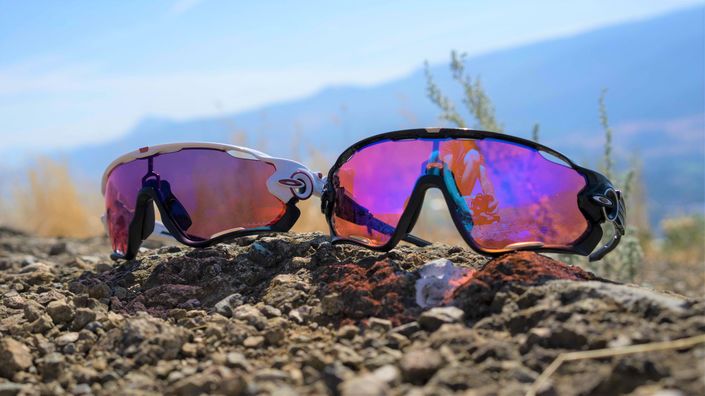 Oakley Jawbreaker sunglasses with PRIZM technology for Road and Trail.
Oakley, the world's leading manufacturer of action sports eyewear, introduced their PRIZM™ (yes, trademarked, and not "prism") lens technology a few years ago, starting with snow goggles and now covering "sport" (including cycling) and "everyday." We spent some time in their Prizm Road and Prizm Trail systems to see if the enhanced-contrast lenses for cycling stack up to Oakley's claims.
What is Oakley Prizm?
---
Oakley is notorious for using self-created jargon (Unobtanium, anyone?) to explain their tech; when I worked retail, I was always having to explain it in plain English, so that is what I'll do here.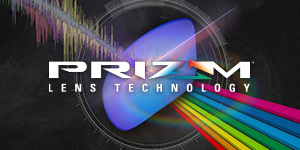 Prizm technology is Oakley's way of filtering the color stream of incoming light to enhance contrast in specific colors. What this means is that Prizm technology makes it easier to see more definition in the colors most associated with the activity and conditions you're participating in. For example, Oakley has made Prizm Road and Prizm Trail specific lenses formulated to enhance the color and contrast on and off road. Prizm Trail lenses enhance reds and browns to bring more contrast to trails, while Prizm Road emphasizes pavement surfaces and blues and greens, allowing you to better see upcoming changes and obstructions in the roadway ahead.
There is a lot of science behind color tuning. While Oakley isn't the only manufacturer making use of light filtration technologies these days (Smith has their ChromaPop, Ryders has their FYRE), as one of the first to bring this tech to the sports market, and as a stalwart pioneer in sports optics, we were excited to finally give Oakley's Prizm system a good try!
The glasses
---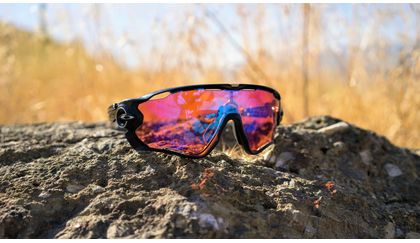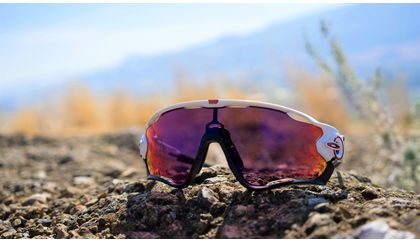 Oakley Jawbreaker PRIZM Trail (black) and Road (white) - same frame style, different lens color tuning.
The Oakley Jawbreaker came onto the market a couple years ago as a purpose-built sport glass with a large field of view and the ability to quickly swap lenses. Jawbreakers exhibit Oakley's usual flair and military-esque design, which has been received well, for the most part. Like most Oakleys, you have to want to be seen as someone who's serious about their biking to wear them.
Jawbreakers feature Oakley's patented Unobtanium rubberized nose and arms, giving them superior grip even when sweaty, and the hydrophobic lens manages to stay mostly fog-free despite its massive surface area. The lenses are also extremely tough, making it nearly impossible to shatter them, which means if you go face first into the duff, your Jawbreakers will continue to protect your eyes.
With previous high-end Oakley riding glasses having helmet compatibility issues, Oakley designed Jawbreakers with adjustable arms to solve the problem. I had no problem fitting the glasses with my Troy Lee A1 helmet.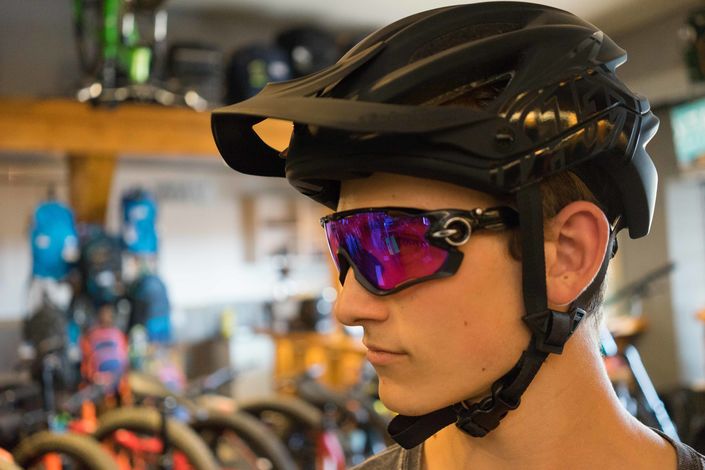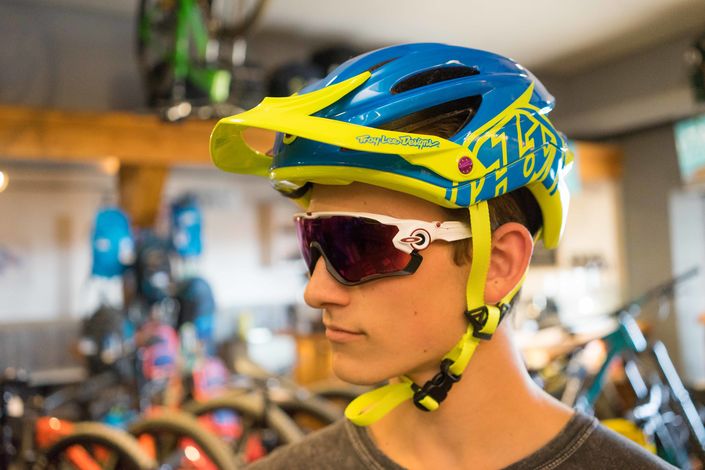 Adjustable arms make for better helmet fit.
Jawbreakers get their name from their ability to be opened up to quickly change their lenses in seconds. You lift the nose piece to unlatch the retaining bracket and the glasses open like... well, a jaw. The system is simple and works well. The fact that this rudimentary a design is so seamlessly integrated into a sleek and high-end looking set of glasses is a design feat on its own.
The glasses sat comfortably on my face and the large frame sits mostly out of the field of vision. Jawbreakers have a high-end feel — almost custom tailored to my unique facial features. I credit the adjustability of the nose piece and the arms.
Prizm performance
---
So, how does the Prizm system work on the trails and road? And does it REALLY work? These are questions people seem to keep asking, so simply answered — yes, Prizm works and works well.
On the trails, the Prizm lens does enhance the browns of the dirt, making it easier to see the trail ahead in all lighting conditions. The orange-ish tinted trail lens are good for almost every lighting condition, however, where you will see the Prizm Trail shine the most is in low-light conditions.
If you're ending your day at dusk and your ride has gone from full evening sun to spotty sections of sun in between large breaks of shadows from the trees, Prizm Trail enhances the trail visibility with noticeable effect. When I put Jawbreakers on at dusk, I was seriously impressed by how the Prizm lens brought focus to the trail.
Okay, what about Prizm Road? Prizm Road lenses work just as well as Prizm Trail, only in a different way. Again, Prizm Road lenses are formulated to bring out contrast in asphalt surfaces in all light conditions. This works quite well, especially in bright overhead light, when road glare can hide surface imperfections such as potholes and gravel. The performance of Prizm Road is best seen in bright light conditions, as opposed to low-light ones. Don't get me wrong, the performance in low-light is still great, it's just the performance is best in high-light conditions — noticeable as soon as you put them on your face.

Check out the Comparison
Should you buy Oakley Prizm?
---
With a price tag of $210 USD (road or trail), Oakley has placed their Prizm Jawbreakers well within the range of its competitors, which made me pause for a second — yes, Oakley's top-performing technology is available for a competitive price.
The negative? Jawbreaker Prizm glasses are "loud" (bright and aggressively styled) and make a statement; they might not be for everyone. Of course, Oakley knows that even if the tech and performance are there, some consumers may not like the look or fit, so Prizm technology lenses are also available in a multitude of other styles and colors, making sure that there is a set of glasses for everyone.
If you're into other sports besides bicycling, Oakley's Prizm system lenses are also available specifically tuned for fishing, golf, baseball, snow sports, and lifestyle.
If you're in the market for high-end cycling glasses for road or trail, you really should consider any one of Oakley's Prizm glasses.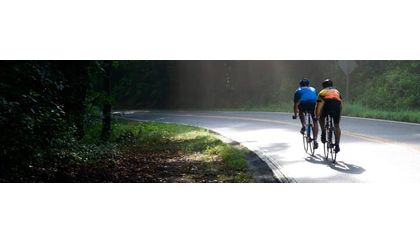 This list covers everything you need to start road cycling from your bike to your socks!
READ MORE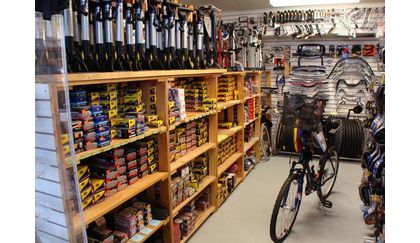 A list of items that I use regularly, and have found invaluable to my bicycling right from the start.
READ MORE