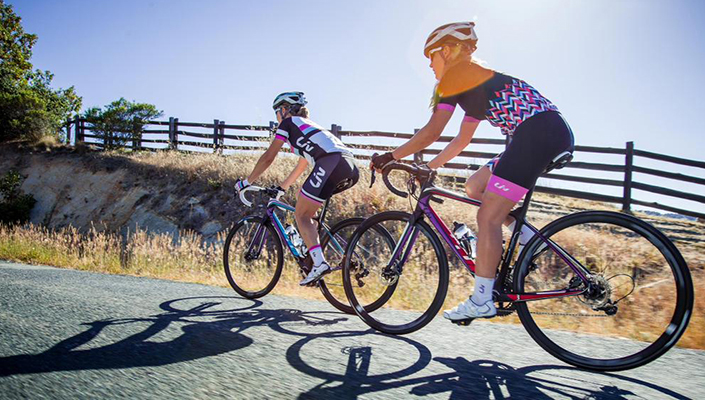 Liv, the for-us-by-us women's brand, has grown into an international community
Cycling has been enjoying worldwide success over the past 15 years or so - hailed as "the new golf", the peloton is now seen as a legitimate networking platform, and the sport in general has spawned hundreds of sideline businesses as every weekend warrior and wannabe pro throws hard-earned money at bike shop owners and online stores in the hope of getting faster, looking cooler, or hopefully both.
It's been largely one-way traffic though, with very few retailers giving much back to the riders. There have been some attempts at building genuine cycling communities based around retail products, such as the international Rapha Cycle Club, but most groups within cycling are formed around clubs, racing or geographic convenience.
Then, in 2011, Giant Bicycles had the inspired idea of building such a community around their products and linking it with the fastest-growing market segment in the bike business, women's cycling. So Liv Giant was born - a range of bikes and apparel aimed solely at female riders. Unlike some other mainstream brands, Giant threw serious money at the project and developed a series of women's bikes from the ground up, ignoring the conventional wisdom that it was easier to take a men's bike and "shrink it and pink it" (that is, make it available in smaller sizes and female-friendly colors) than it was to develop a stand-alone product. Since then Liv has gone forward in leaps and bounds, growing to the point where in July 2015 it was able to amicably split from Giant Bicycles and function as a fully independent brand.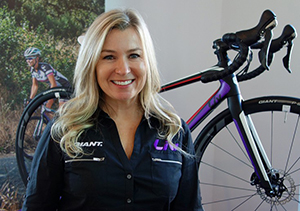 Elysa Walk - the driving force behind Liv's start
image: velojoy.com
Credited with being the driving force behind Liv/Giant, Elysa Walk, former general manager of Giant USA, was adamant before her departure at the end of 2015 that "women's cycling is still growing. We're seeing more and more women out on our rides, participation is strong and getting stronger, and retailers are finally paying more attention to the women's market."
"We are finally overcoming the perception that women's bikes are not as good as men's. We've gone the extra mile in terms of R&D and production, coming up with women's specific saddles, frames and even variations within the carbon lay-up, and we have some really high-level, quality bikes out there."
Building great bikes is one thing, getting women to ride them is another.
"On the men's side we invest a lot in sports marketing and advertising," said Walk. "With women, it's much more about the personal touch - it's our ambassadors, our retail programs, our demo trucks and our social media campaigns that have proved to be so successful for us."
Walk admitted the ambassador program was especially close to her heart.
"I think there are a lot of women out there that are very curious about riding but the bike is a mystery to them, and our ambassadors do a great job of breaking down some of the basics of cycling and really inviting people in. That has driven sales to new heights, but it's not just about that, it's really about making the riding experience better for the women who get drawn into the sport."
Bonnie Tu, founder of Liv and Chief Financial Officer of Giant Bicycles, agrees that it takes more than just sales to build a successful culture.
ACTUALLY, I CAN - a juggernaut of a social media campaign put together by Liv is a collective celebration of this freedom. Liv invites women from all over the world to share their "Actually, I Can" moments, telling their stories about how they have used their bikes to change their own lives and the lives of others. From a women's cycling team in Afghanistan, where it is a deeply seeded taboo for a woman to ride a bicycle; to a woman who has challenged herself in a new way with triathlon; to a cancer survivor who is stepping back into the world of mountain biking - all these stories and more are posted for all the world to see and enjoy. It would seem like shameless base-level marketing 101 if it weren't for the fact that these stories are obviously real, and that gives ACTUALLY, I CAN genuine credibility.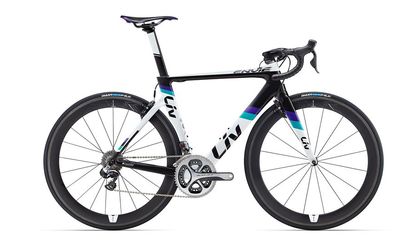 At some level, every rider has an ACTUALLY, I CAN story, and through sharing on Instagram with other Liv women they get the opportunity to put themselves out there, and in the process win some pretty sweet Liv gear and even a Liv Envie bike.
With every success story comes the need to continually improve. The platform is definitely in place, but now the quality of the bikes, the gear, and the service need to keep pace with the popularity and awareness that these programs have generated.
John 'JT' Thompson, former executive director at Giant and now Giant USA General Manager, agrees with Walk's parting observations about the direction of Liv.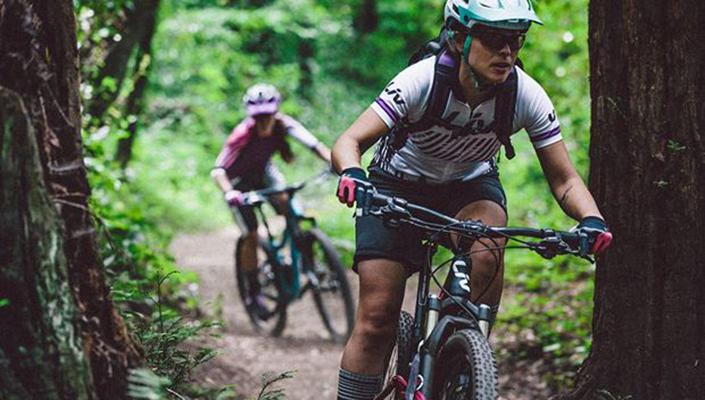 Liv Bikes are designed for women from the ground up
"There are two areas we are particularly focused on at the moment. Getting our bike stores in line with customer expectations is a real priority. Other sporting product providers are setting very high retail expectations, and unfortunately these expectations are not always being met by bike stores. A lot of them are great, many are kind of traditional and mediocre, and some - a small percentage - are just terrible. We're going to fix that."
"Another segment of the bike market we're watching is transportation. With cities all around the world improving their cycling infrastructure, riding for transport is on the rise, and once again the women's market, on a proportional basis, is outperforming the male market. Commuter bikes such as the Suede, Flourish, Thrive, and the Alight are already doing well."

Check out the Comparison
Compare 4 of Liv Bike's most popular cruisers

In five years, and less than one year after gaining independence from Giant, Liv has outpaced the growth of Giant's male bicycle line, and has 30 full-time international staff plus ambassadors and 'Liv Angels' in most major countries. It's a great success story highlighting the fact that whilst the women's market is too big to be ignored, it is discerning enough that only the best marketing strategies and, even more importantly, only the best bikes are good enough.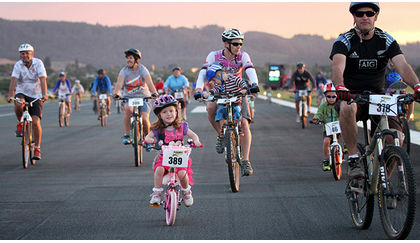 So you are a bike nut but your family hasn't quite caught the bug yet?
BikeRoar gives you some tips on how you can help your....
READ MORE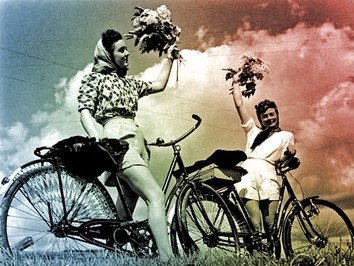 Recently brands have begun to manufacture women-specific bikes from the ground up as opposed to shrinking men's bikes and making them pink
BikeRoar
informs you on what exactly makes a bike women's purposeful bicycle...
READ MORE