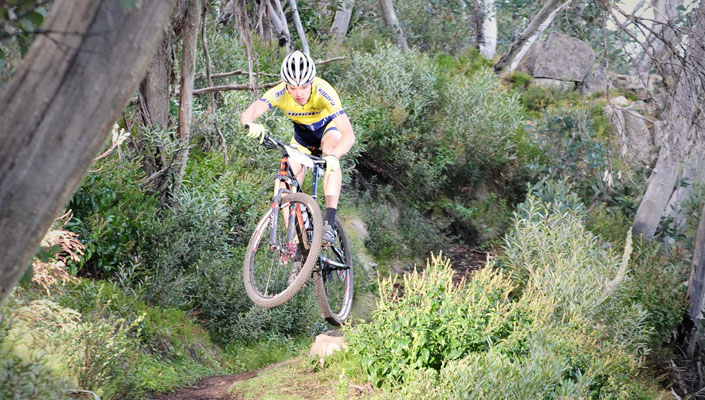 Singletrack Aussie style - A Ghost Gum alpine forest.
Our Contributing Author, Joey Esterhuyzen, recently took part in the reformatted Buller Festival and lived to tell the tale. With 14 events over 3 days, Joey rode the two main events with relative success in both. What follows is an overview of his weekend as the defending champion of the 22km sprint event.
Troubled build-up
---
Leading up to the Buller Festival, I was having some serious doubts as to how I would place. Having done well the year before, the expectation to perform came from event organisers, fellow competitors, and more so myself. Little did they know my training circumstances were much different in 2015 compared to the year prior. With 6 weeks until the race, I knew my training window wouldn't improve so I changed my training drastically.
My weeks riding consisted purely of indoor sessions on weekdays and two rides on the weekend. I would be lucky to get 3 indoor sessions done and, honestly, only one ride on the weekend due to a spate of bad weather and weekend commitments. So, with a total of 3 x 30-45min indoor sessions plus 1 x 40km MTB ride, I managed to score some resemblance of fitness.
50km race
---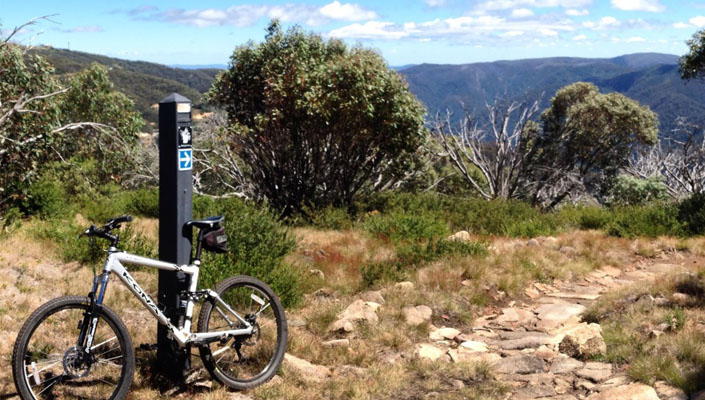 The lack of distance training would no doubt show itself within 25km of racing - I knew that when I started and also knew my body would take 30-60 minutes to adapt to the intensity. It turns out that knowing all of this didn't help one bit! The 50km Buller XC event started in a flurry and I was straight out the back of the lead group...
My day involved trying to focus on the descents, while also trying to minimise loss on the climbs. I managed the first 10km of racing quite well, at which point I had some food (a Winners Bar and a Hammer Nutrition Gel) and caught up on fluids. By the time I reached halfway of the 50km course, I started to suffer. A lack of power was the first indicator, along with an inability to recover from efforts.
I knew I was sitting top 5, but as soon as we reached the hardest climb of the day I relegated one spot into 6th place, which is where I finished some 20 minutes down on the winner. The remainder of the race was just about maintaining my current position and avoiding any other riders from catching up to me.
I was looking forward to my favourite part of the course - a 10 minute chairlift ride up the Mt. Buller slopes - offering a chance to take in the incredible scenery and reflect on what had been a very challenging race. I crossed the line in a heap with absolutely nothing left in the tank - a stark contrast to the year before where I'd been fighting for the overall win.

The Location: Mt. Buller, in the Victorian Alps of south eastern Australia, is typical of many ski resorts across the world - in summer it's all about mountain biking. The Buller festival features three days of events from 50km XC to enduro and even trail running! Pack your bags and escape the northern hemisphere winter for mountain biking on world class trails in antipodean sunshine!
22km race
---
The 22km Crankfest sprint event is a surprisingly demanding event, possibly even more so than your typical 50km event. Requiring the ability to climb and descend well, this course leaves little room for recovery or weakness.
The race started with an 11% gradient climb straight out of the Buller Village, before a longer climb began. Initially I was feeling comfortable, but then my lack of training started to rear it's ugly head. My legs began to go numb and I began to taste how much effort I was putting in. I knew my heart rate was in the 175bpm range, leaving me little room to increase my effort. This went on for around 5-8 minutes of climbing, before a plateau demanded a rapid increase in speed and power output.
Our lead group of 5 had a 20 second lead on the main field, which was nothing when considering a descent in a group (always slower) down a technical trail - Copperhead Track. I hung back to observe how the others descended, knowing full well that they could all outclimb me if they spotted my fatigue. I soon realised I could potentially out-descend them, especially on my well suited Trek Fuel EX-9 29er with around 120mm of travel... On this thing, any line was a good line.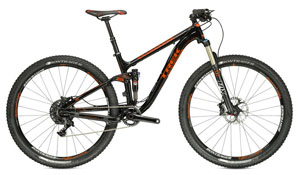 Winning Bike: Check out the Trek Fuel EX9 that Joey rode to victory!
Another descent came, this time down Misty Twists through an incredible Ghost Gum forest. I was exhausted by this point, so I admittedly slowed for a moment to regain composure. I had begun to make mistakes which were slowing me down. Soon enough though, my heart rate had dropped to 145bpm and I was off again, taking every risk I knew the others wouldn't (or couldn't, seeing as they were in a group).
The final climb saw me emerge with a surprising 4 minute lead which I was completely unaware of. So I just charged along the final firetrail, doing everything I could to honour the #1 plate courtesy of the previous year's results. Much to my delight I crossed the line a short time later with top spot on the podium, and 5 minutes to spare on what was a surprisingly strong field.
Conclusions
---
Training plays a huge role in how well you'll perform in certain distances. If you're unable to change your free time window during the week, sometimes it's better to change the events you take part in. If you can't train for long events, train for shorter events so you can get away with shorter but more intense training sessions.
As you can see, minimal training doesn't mean the end of any race plans. All you have to do is acknowledge your weaknesses, hide them from view, and make the most of every strength you have! In my case, riding the track the day before and actively choosing faster descending lines, and knowing where to take the greater risks.
Choosing the right bike setup also helps, risking a less climbing orientated bike for more of a capable descender and heavy hitter for the rough climbs. The team at Omara Cycles did a fantastic job setting the Trek Fuel EX 9 up, with the right tire choice and the perfect suspension setup. Thanks to Jae Omara for the incredible bike, and Trent Birch and his team of mechanics for dialling it in. In races like this, the bike plays a huge part in the overall result.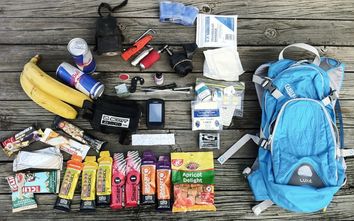 It's an exciting prospect starting your first mountain bike race. It can also be nerve frying to contemplate what you're about to do. Often no matter what people say you just can't help but imagine the worst. The good news is...
READ MORE