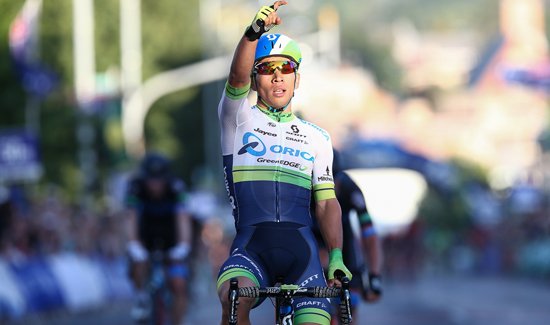 Caleb Ewan Crowned Australia Road National Championships Criterium King
Precisely one year ago BikeRoar predicted that Caleb Ewan, the pocket rocket with power to burn, would be the next big thing in professional racing. In 2015 he claimed the silver medal in the criterium in his first major championships, the Australian National titles. He then went on to make it a matching pair with a silver in the Road Race.
It was an auspicious start to his first professional season, one in which he managed to claim a staggering 11 victories.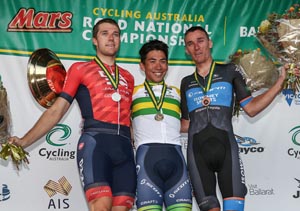 Fast-forward to 2016, and the expectations and pressure have piled up on the diminutive 5-foot-3-inch sprint specialist, highlighted by the fact that one of the powerhouse teams in world cycling, Orica GreenEdge, are prepared to work exclusively for him, their only goal to nurse him unscathed to a point 200 metres from the finish line where he is free to unleash the power lurking in his stocky, muscular legs.
And he didn't disappoint. Protected by international hard men Luke Durbridge and Mitch Docker, and newcomer Alexander Edmondson, Ewan rode the perfect race, staying out of trouble and biding his time before switching on the afterburners and ripping the field apart.
"It came as a massive relief", Ewan told BikeRoar immediately after crossing the line. "The team rode the perfect race, they made it easy for me. "I was really nervous about tonight, so I'm glad to finally get the win. I say 'finally' but it's only been a year since I turned pro so I guess I'm just impatient."
Far from being satisfied, though, Ewan has his eye on pulling off the double by taking out the road race on Super Sunday.
"The road race is the big one – that's one I'd really love to win," Ewan said. "It will depend on weather conditions and other factors, but I really want that win!"
If he manages to do it, Ewan will be the first rider to claim the double crown in its current format (triple Tour de France Green Jersey winner Robbie McEwen did it in 2001/2002, but back then the criterium was in December and the road race in January, rather than the current format of having the road race, criterium, and time trial titles all up for grabs over a 5-day period).
Ewan (NSW) came home ahead of Brenton Jones (Vic) and 2012 criterium winner Anthony Giacoppo of Western Australia.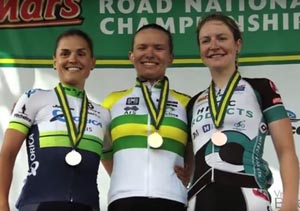 Sophie Mackay gets the upset win for the women's title.
image: cycling.org.au
In the Women's race, virtual unknown Sophie Mackay claimed the biggest win of her career by grabbing gold in a down-to-the-wire uphill sprint. Mackay, who races domestically in the Subaru National Road Series with Specialized Racing, upset Lizzie Williams (VIC) and former champion Lauren Kitchen (NSW).
In the battle for the first ever under 23 Women's green and gold jersey, Jessica Mundy (SA) emerged victorious to edge out defending champion Shannon Malseed (VIC) and Tayla Evans (VIC) in the sprint, whilst in the Men's U/23 it was Jesse Kerrison (QLD) who put on a dominant display from the State of Matter/MAAP team to claim the crown ahead of Sam Welsford (WA) and teammate Daniel Fitter (QLD).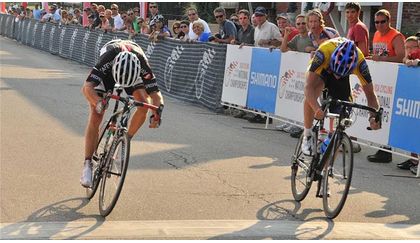 Most sprinting success comes from timing, experience, and lots of trial and error, but there are a few simple things you can do to speed up the learning curve; today we'll examine some tactics and strategies that will...
READ MORE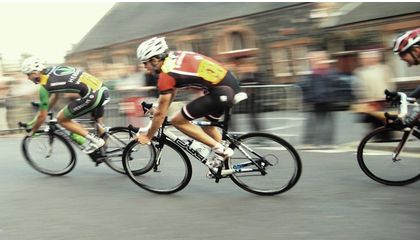 There are few things as disconcerting as riding with a bunch, hanging with them through the hills, keeping contact through some nasty descents, and then just being blown away as everyone effortlessly accelerates away from you coming out of a corner or as you near the end-point of the ride.
This "jump" that they all seem to have...
READ MORE