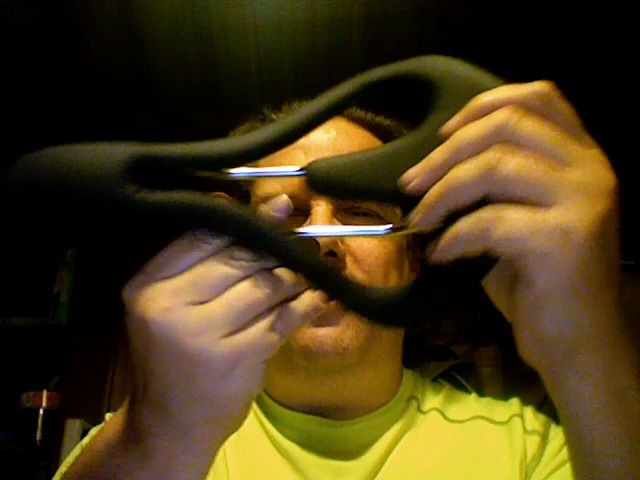 Eric Oyen is a blind cyclist. He rides as stoker on a tandem with a seeing captain out of Phoenix, Arizona. Eric spends a good amount of time in the saddle, riding for fun and training to tackle fun rides, charity rides, and gran fondo events like Tour De Tonapah.
As a BikeRoar member and subscriber, Eric won one of our sweepstakes contests and received a free Infinity Seat L2 in black with chrome rails. Infinity saddles look different, but when you're blind looks don't matter. What's important is how it feels, and Eric shares with us his opinion in this video review.
Eric starts out by explaining, "It's an unusal design. I've never really felt anything like this before," and informs us that he's totally blind. He found that riding it with a seat cover felt better, which makes us think the L Series, with its leather surface obscuring the cutout, would be the model he should really try.
His rating? "I like the saddle... It's very comfortable." He gives it 4.5 out of 5 stars, with a half-star deducted because the standoff from the seatpost isn't as much as he'd like.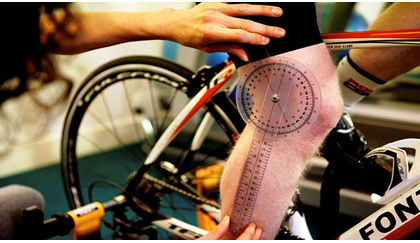 BikeRoar
talks to the world's best bike gurus to tap into the truth on the importance of frame size when it comes to individual fit...
READ MORE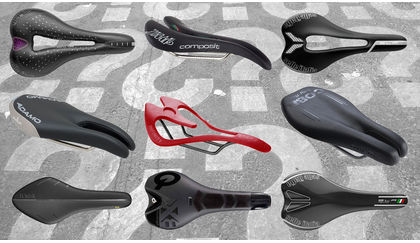 Bike saddle comfort isn't always easy, so you're not alone in looking to find the right one. Here is a lesson from one person's quest and a review of many available bike seat options...
READ MORE