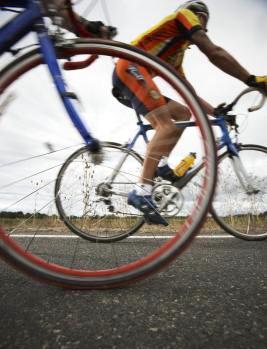 You don't have to spend a huge amount of money to get a quality road bike with the potential to be raced at your local club on the weekend.
Admittedly, cycling is not regarded as a cheap sport. Unlike other physical activities, cycling requires a lot of equipment and importantly, a bike itself. Once you've incurred the major expenses though, cycling can be quite a low cost form of exercise as well as a mode of transport, so focus on the positives!
Speaking of positives and exercise - we've put together a list of 5 entry-level road bikes under $2,500 that are all good enough to get you riding. If you feel the need for speed you could even enter your first road event on any of these willing steeds. Read on, because you might just find the bike for you, or at least the direction you want to head in...
Prices mentioned are approximate at the time of writing but depend upon your geographic location and don't take into account any sales or discounts. Contact your local bike shop for accurate pricing and organise a test ride.
---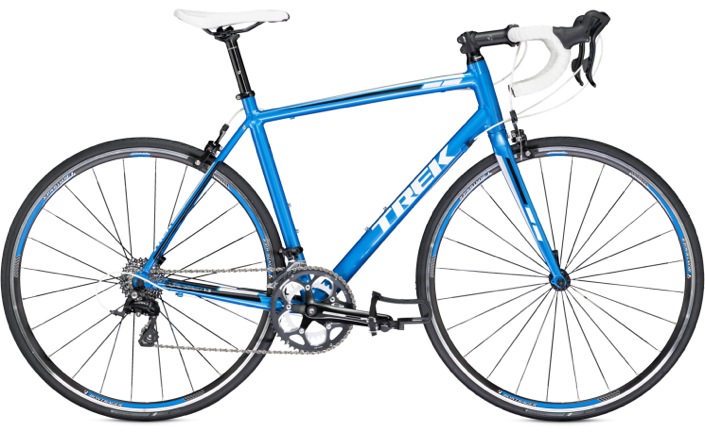 MSRP: $929 USD
Trek has always had a stable of bikes to choose from at a variety of price points. It's no surprise to see a well-equipped road bike that is accessible to riders who are either on a budget or are new to the sport.
The Trek 1.2 Alloy is just that bike, featuring some quality Shimano Sora components as well as a full complement of Bontrager parts - wheels, handlebars and stem are all in-house branded by Trek and Bontrager. The geometry of this particular bike is more conducive to comfort and endurance riding than hardcore racing. This means you'll have a gentle welcoming into the world of cycling instead of jumping straight onto a high end race bike with your nose on your front wheel!
---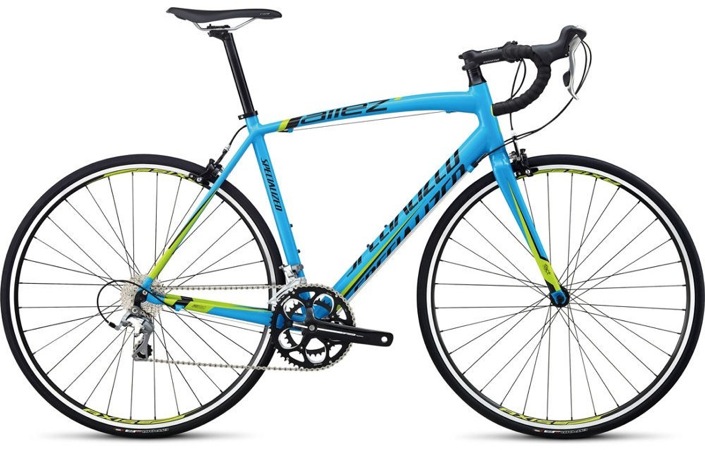 MSRP: $1,100 USD
As if the colors weren't clue enough, this bike likes to go fast! Fitted with a range of Tiagra, Tektro and FSA parts - there's nothing missing on the Specialized Allez Elite. The alloy frame is well complimented with a full carbon fork, which helps absorb all those nasty bumps on the road as well as slightly lowering the weight of the bike. Specialized recommends this bike as a winter training rig for a more experienced rider, or even a first racing bike for any cyclist. If you fit the bill, then pop down to your local Specialized dealer and check it out. Make sure there's space in the car, you just might take it home!
---

MSRP: $1,380 USD
A name that always comes to the fore is Giant, and their Giant Defy 1 is the perfect alloy race bike for the budding cyclist. Giant have been a part of cycling long before most of us, so plenty of riders turn to them for their first road bike (and usually many more after that). This machine features Giant "FluidFormed" alloy tubing for some top end acceleration, as well as a full Shimano 105 groupset and a carbon fork. The next box to tick is that this bike features what Giant calls their 'Powercore Bottom Bracket" - an oversized and reinforced bottom bracket, adding stiffness and acceleration to an already fast bike!
The components make the Defy a good buy for the more serious rider or potential racer and as such the price is a little higher.
---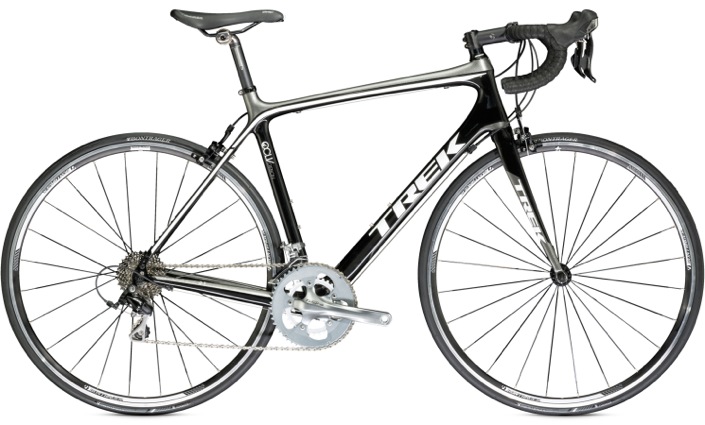 MSRP: $1,979 USD
For the 2014 year, Trek has released their award winning Trek Madone 3.1 road bike, targeted at people looking at their first carbon road bike. The bike plays host to a heap of neat little upgrades starting with a full carbon fibre frame. From there Trek has added a Shimano 105 groupset and a full ensemble of Bontrager parts (seatpost, seat, handlebars and stem). Finally, the bike features a conditional lifetime guarantee, so if you're a bit edgy about carbon you can ride in confidence! This level of bike is worth the extra spend simply because it will last you a bit longer as you develop into a rider that can utilize the added technology. It's also just nice to ride your first carbon road bike, right?!
This entry level Madone is a quality road machine and will set you back close to $2,000.

HEAD TO HEAD: Compare these four road bikes under $2,000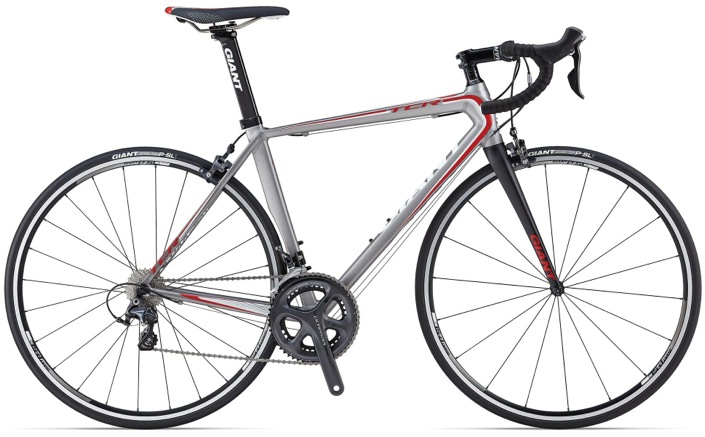 MSRP: $2,255 USD
This bike is slightly more groupset orientated than the others, giving riders a taste of precision racebred componentry on an aluminium frameset. The bike does feature the all important carbon fork though to help iron out all those bumps on your next ride. The Shimano Ultegra shifting and braking components have a much higher level of performance while the aluminium frame puts most others to shame. Giant have done a fantastic job on assembling a race package such as this one and it ticks all the right boxes! Quality, affordability and visual appeal - all in one bike! Giant completes the bike with a selection of good quality Giant Connect components, from the seatpost through to the stem and handlebars.
Although this is an alloy frame, the top quality parts shoot the price up. This is a true performance bike and will cost upwards of $2,200.
---
When the day comes and you decide to go about purchasing a new bike, remember the following tips. This will ensure you make a choice you are satisfied with, as well as learning a little about the product before you commit to it:
Always test ride the bike. This allows you to touch and feel the bike, and see if it suits what you're after
Enquire about Demo Days, which allow you to take the bikes on much longer rides up to 2 hours
Ask your friends if you can try out their bikes so you can decide what's important to you
When you've found your dream bike, research it (here on BikeRoar of course!) and sleep on it. When you do purchase it, you'll know 110% it IS the right one!