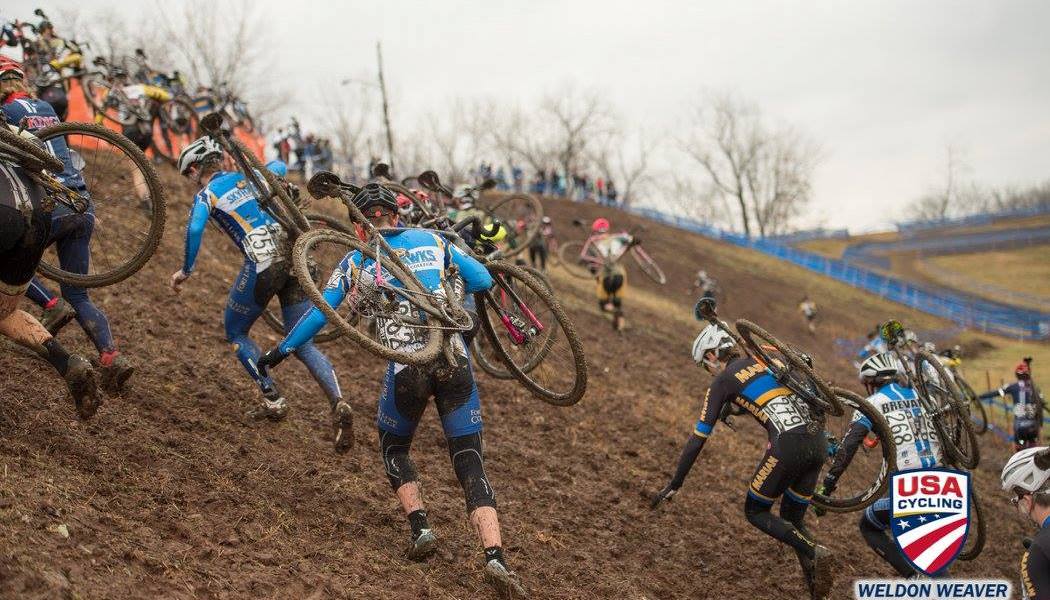 Top U.S. CX racers battle for 2017 national titles.
Cyclocross racers vying for titles at 2017 U.S. national championships face a tough challenge of course and conditions. It's muddy, snowy, and sometimes frozen, but you can enjoy all the action of Sunday's racing live, including the Elite men and women's races, right here from the comfort of your own home.
Live streaming coverage (below) of the event in Hartford, Connecticut, begins Sunday, January 8 at 9 a.m. ET.
Schedule: 9:00 a.m. – Junior men 17-18 • 10:00 a.m. – U23 women • 11:30 a.m. – U23 men • 1:15 p.m. – Elite women • 3:00 p.m. – Elite men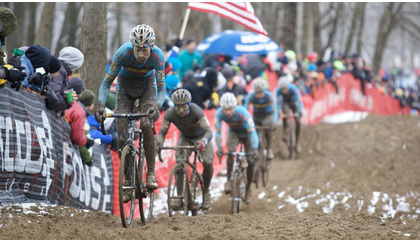 Cyclocross - the eclectic mix of criterium race, steeplechase, mudbath and cross-country run. But why has it suddenly become so popular?
READ MORE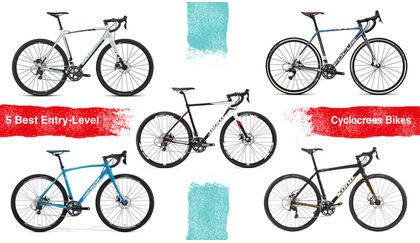 Cyclocross is a rapidly gaining popularity outside its traditional European stomping ground. Here are 5 bikes that could get you started into this exciting and fun discipline...
READ MORE