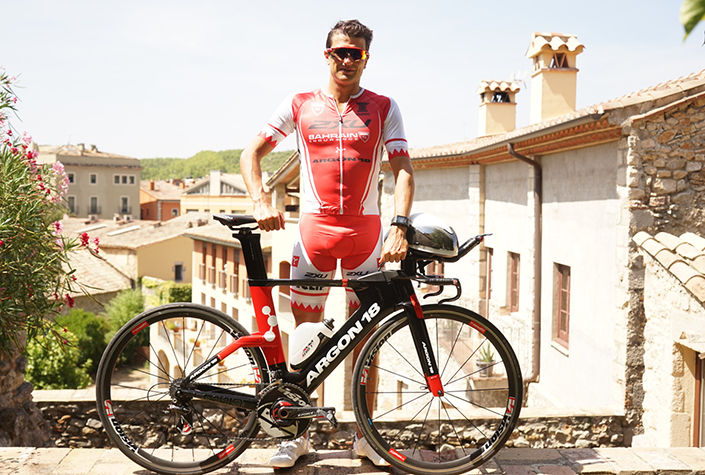 Terenzo Bozzone gives BikeRoar a look at his tri-weapon from Argon-18.

Whether he is smashing Ironman course records, or training with Olympic gold medalist and fellow world champion Jan Frodeno (GER) in Girona, or alone over the Waitakere Ranges Auckland, Terenzo Bozzone (NZL) can often be found churning up the tarmac aboard his Argon 18 E-119 Tri+ road bike. With that being said, the E-119 Tri+ is no ordinary road bike, and Bozzone is no ordinary triathlete.
Let's kick things off with the 31-year-old New Zealand native, who began his elite racing career as a junior – winning both back-to-back duathlon and triathlon world championships over a three-year period (2001-2003).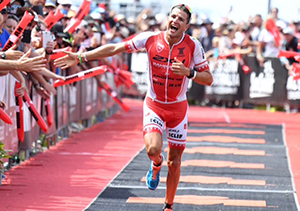 Bozzone with an impressive win in Busselton Aus.
image: ironman.com
After a few seasons racing ITU, Bozzone would later move to non-drafting and go on to capture the Ironman 70.3 world championship in 2008 before turning his attention to Ironman. Nearly eight years since his full-distance debut in Taupo, and two months after a disappointing DNF in Kona, Bozzone capped off 2016 in style in Western Australia on December 4 with his inaugural Ironman win, where he set a new national record with an overall time of 7:51:26 – beating Aussie Luke McKenzie's record for the fastest Ironman on Australian soil last year by four minutes – followed by an Ironman 70.3 Bahrain victory just six days later.
One of the key factors to Bozzone's smashing success on the Ironman front is thanks in large part to halving his sodium intake, which had caused debilitating swelling in Kona in October, and a bike leg performance in Busselton that saw him shave 20 minutes off his previous best as he finished the bike in 4:10:49.
"This is my fourth year riding on Argon 18 and it's been a lot of fun working with owner Gervais Rioux and the company," Bozzone told BikeRoar. "They are a small team, and a real family oriented business. The exciting thing is they don't settle. They are always developing and this year they came out with the tri-specific E-119 Tri+ bike and it's taken everything to a whole new level."
Argon 18 redesigned the current E-119 for an optional model with only triathlon in mind, free from UCI regulations. Bozzone even played a role in the overhaul of the tri-specific alternative that comes straight out of the box ready to perform.
The E-119 Tri+ features behind-the-saddle storage and two bottle cages within the rider's wind shadow, and an aero bottle that is bar-mounted with a straw for easy access without having to shift position. Argon 18-designed brakes are tucked inside windshields, with the rear brake calipers mounted above the 119's exceptionally short stays.
The bike features triathlon-specific geometry with a 78-degree seat post and adjustable saddle positions (+28mm; -28mm). The 119 Tri+ is also equipped with an integrated handlebar using Argon 18's 'oneness concept' to offer greater headset adjustment, optimal aerodynamic positioning and more than 30 configuration options.
Bozzone's bike also comes fitted with Vision clinchers, including a Metron 81 in the front and a Metron Disc in the rear – both fitted with ceramic bearings for reduced rolling resistance and increased speed.
"Argon18 has done a great job just giving consumers a bike that even a pro can ride and win straight off the shelf," he explains. "I had a little to do with the design of the new bike and they really did a great job integrating it to a tri-specific bike with superior aerodynamics that allow the rider to slip through the wind – and that's free speed at the end of the day."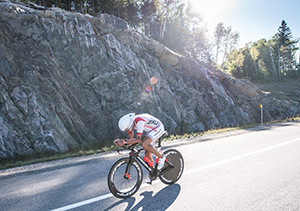 Bozzone in the zone aboard his E-119.
image: Argon 18
According to Bozzone, his E-119 Tri+, which is tested with an aerodynamic gain of 14.89 percent over his previous E-118 NEXT, is fully stock other than one minimal change. "I took off the double drink bottle and put a single as I find that gives me enough hydration for a full distance Ironman race," he admitted. "But other than that, I am just running the bike as is."
Even three-time Ironman world champion – and two time 70.3 world champ – Craig Alexander (AUS) is a believer. "The E-119+ Tri is an amazing bike, designed for ultimate performance," said the longtime Specialized rider who made the switch to Argon 18 this year. "It combines comfort and a responsive ride, with cutting edge aerodynamics and lightness."
Clearly Argon 18 is a hit amongst its sponsored athletes, but what about the age-group public? This year, the high-end bike manufacturer had a 5 percent increase in popularity at the Ironman World Championships for a total of 106 bikes to move up to fifth position – tied with Scott – in this year's annual 'Kona Bike Count' tabulated by LAVA Magazine.
"Achieving the fifth spot in the bicycle count at Kona is something our company is proud of. Around 35 percent of our bike count were 2016 Argon 18 models, confirming that our new models are very popular, our innovation and technology offering a compatible and adjustable fitting bike to men and women athletes," said Rioux, founder and CEO of Argon 18. "Our company is growing in all segments, triathlon included and we will continue to evolve."
While the E-119 Tri is priced up to $7,999.99 equipped with Shimano Ultegra Di2 groupset and Vision TriMax 30 wheelset ($4,699.99 frameset only), the Tri+ comes in with a lighter carbon makeup, higher-spec'ed wheels and a slightly heavier price tag of up to $11,749.99 with Shimano Dura-Ace Di2 ($5,749.99 frameset only). The Canadian bicycle manufacturer also offers mid-range alternatives with the E-117 Tri ($2,250 frameset; $2,999.99-4,999.99) and Tri+ ($3,199.99 frameset; $4,399.99-6,399.99) models. A budget E-80 equipped with a Shimano 105 mix and RS010 wheels comes in at just $1,899.99.
"When I stand on the start line, I want to have complete faith in the equipment I'm using, and that's above all," explained Bozzone. "That can often make the difference between a personal best or podium finish.
"I have confidence that the Argon 18 E-119 Tri+ will deliver," he concluded. "I know I am aerodynamic on it and if things are going well, I can really do some damage on the bike."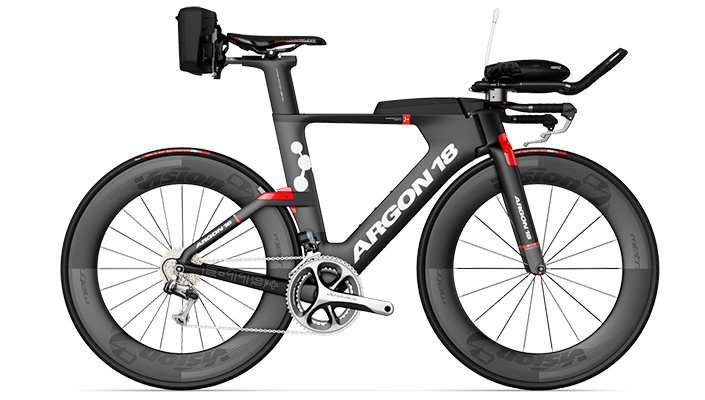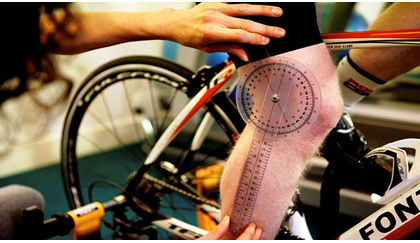 If you're in the market for a new bike you should make fit your number one priority.
BikeRoar
brings you industry advice on why bike fit matters and why...
READ MORE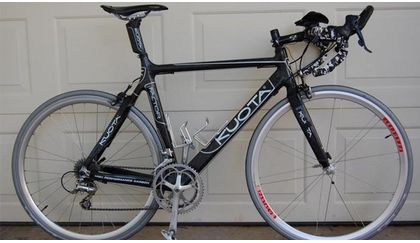 If you're looking to start doing triathlons or time trial race you're going to need to do some mods.
BikeRoar
is here to give you 5 easy mods that will transform your bike into a...
READ MORE